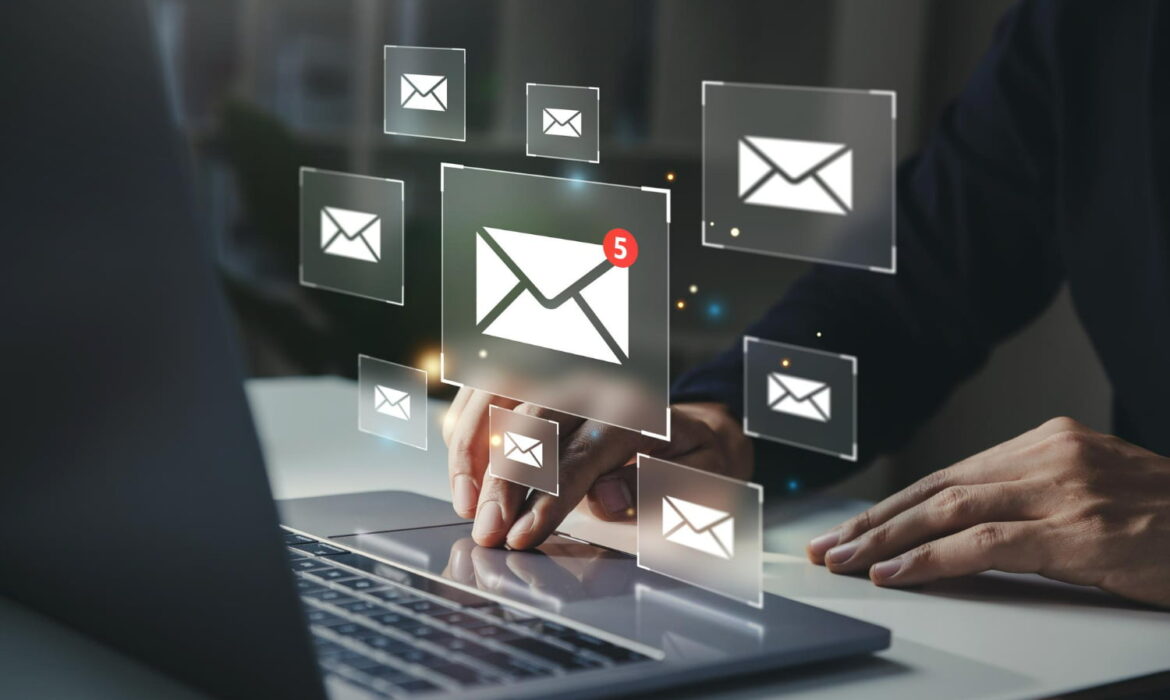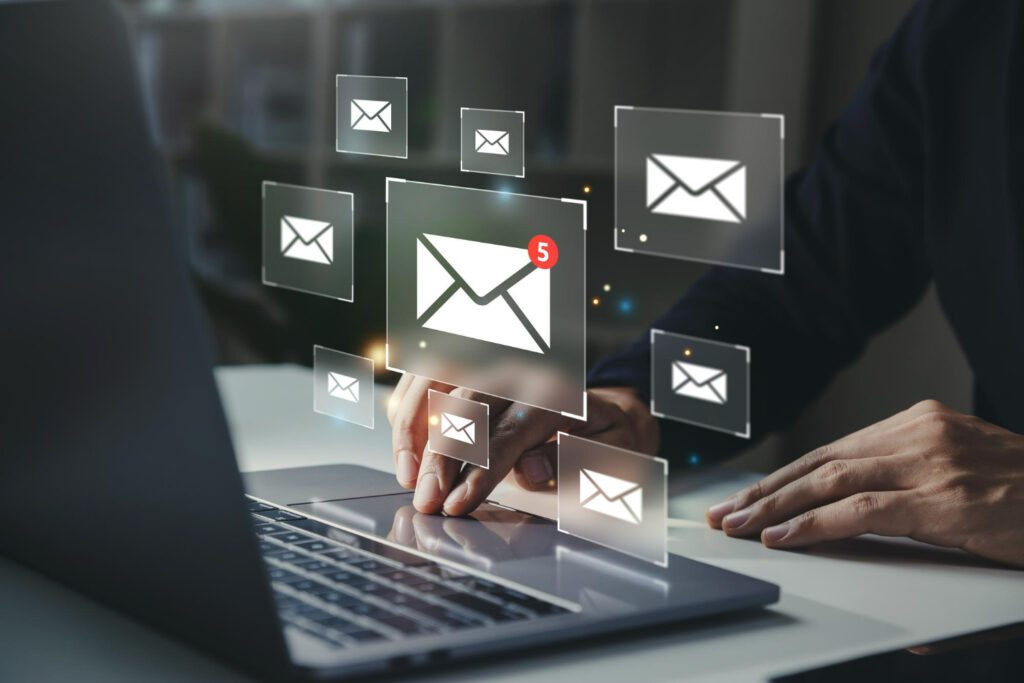 What is EDM Marketing? How is it Different from Email Marketing?
Can email marketing and EDM marketing be used interchangeably? This blog will let you delve deep into the same and learn more about the value of emails.
Many people still believe that emails are a thing of the past! But do you think so? According to a recent survey, emails are one of the most influential forms of marketing compared to other communication tools and channels. It is projected that by the end of 2023, the number of emails sent and received will cross a count of 333 billion.
We receive multiple emails daily, but most don't get opened or land in the spam folder. To avoid such situations, it is essential to establish effective B2B email marketing campaigns that boost the highest return on investments.
Most of us might have heard of email marketing, but do you know anything about EDM (Electronic Direct Mail) marketing? Before diving into the deep ocean, you must know that two can't be used interchangeably. Instead, EDM is the next step to personalize your marketing efforts.
Table of Contents
What is EDM Marketing?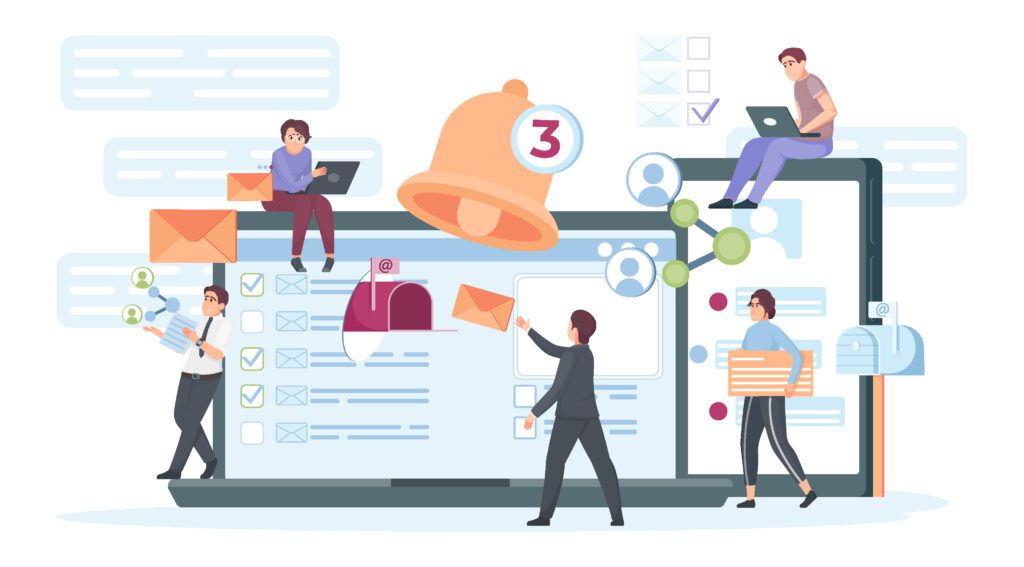 EDM (Electronic direct mail) marketing is a form of email marketing strategy used by companies to build brand loyalty and trust among a large group of masses, which includes its current as well as potential customers. Unlike email marketing, where companies send commercial emails to their subscribers in the form of email marketing campaigns, B2B newsletter, promotions, etc., EDM is a multichannel approach to building relationships and increasing sales.
The driving factor in this style of marketing is that it can work well for almost every type of business and is majorly used in the form of social media, text messages, email, printed materials, case studies, out-of-home (OOH), etc. Whether running a non-profit business, eCommerce business, or service-based business, EDM is the perfect choice for lead generation.
EDM Marketing vs Email Marketing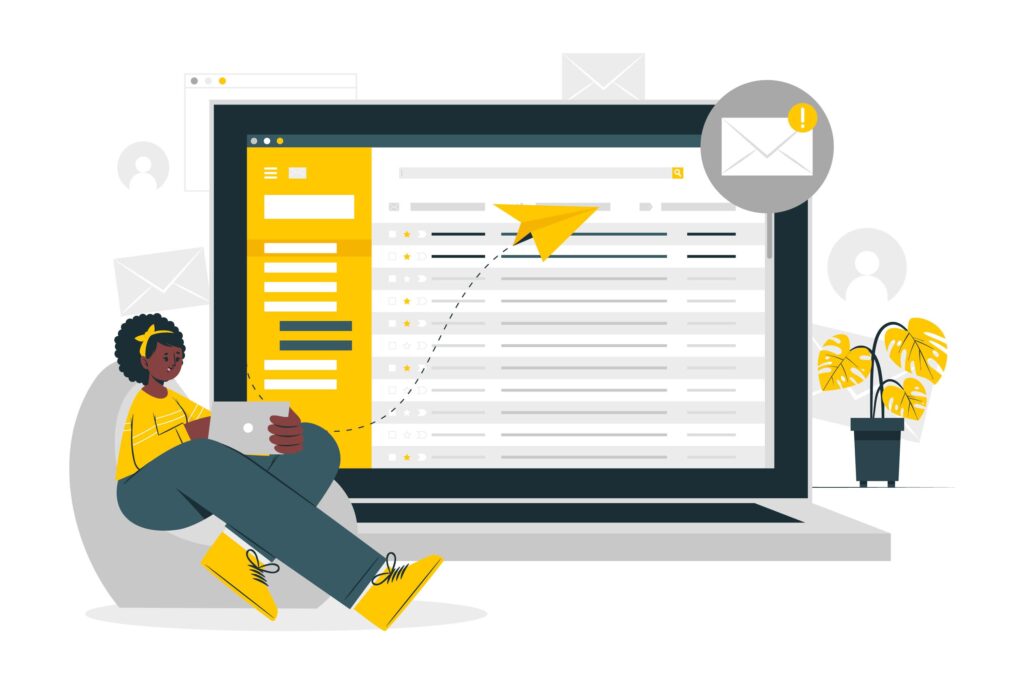 Simply said, EDM is an in-depth counterpart of traditional email marketing. B2B lead generation requires following an effective 'marketing rule of seven.' This rule states that a potential customer needs to see or hear your marketing message at least seven times before buying the products or services from you. Well, traditional email marketing cannot fulfill this effectively because it involves sending emails through a third-party provider in hopes of getting them converted into loyal customers, thus, building an emailing list. In contrast, EDM marketing starts with e-blasts, and then retargets ads, personalizing them depending on the segment and demographic of each user to capture those who
have seen the mail. EDM can also establish different forms of campaigns, such as remarketing and offline events, social media, drip marketing campaigns, promotion and CRM, etc.
You might wonder what drip marketing is! Well, this is a form of direct marketing that involves sending marketing information to the customers continuously at defined intervals. Here, you don't sell the product or service directly at the first interaction. Although it is a time-consuming process, it is result-oriented. Some of the common B2B drip campaign examples are engagement emails, welcome emails, event drip emails, educational drip campaigns, up-sell products drip campaigns, etc.
Benefits of B2B Electronic Direct Mail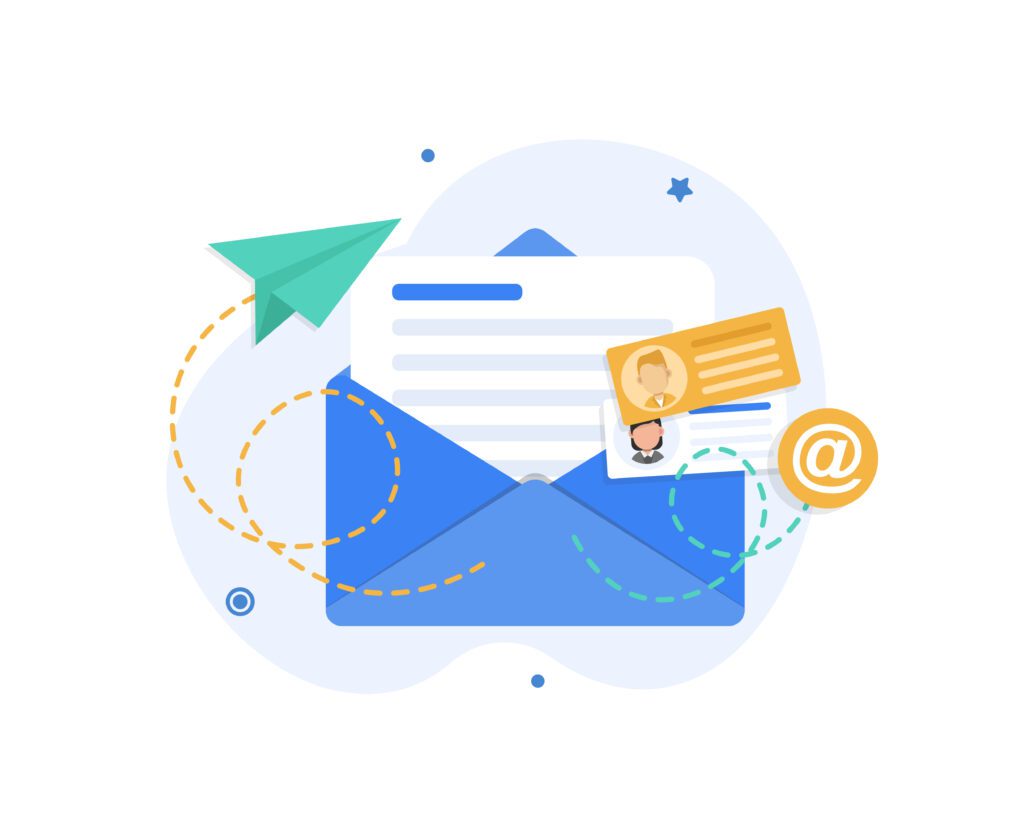 Now that you know the difference between email marketing and EDM marketing, let's know about the benefits of adopting EDM marketing practices for approaching potential customers. Although email marketing and EDM are similar in many aspects, the multi-channel targeted campaigns in the latter show better results than the former.
Time and cost saving – B2B email leads offer remarkable cost-efficiency. Once you've compiled your contact list, you can reach your audience at a minimal expense according to your business schedule. Crafting visually appealing emails, whether through templates or your in-house design team, costs significantly less than producing traditional mailers. Additionally, managing everything in-house eliminates the need for external printing and delivery services, saving valuable time.
Builds trust and increases conversions – When you can communicate with your audience directly, it is the best way to build trust – EDM marketing is the prime example of this. According to a study by Edelman in 2019, 62% of consumers were found to be loyal to the brands they trust and 51% were ready to advocate for their trustable brands. One of the greatest elements in EDM is that they have themselves opted to receive emails from you, indicating their interest in your brand. This increases the chances of building trust by curating catchy B2B email subject lines and body text and converting them into loyal customers.
Personalized email strategies – EDM marketing campaigns enable extensive personalization of email strategies through audience segmentation. Consequently, your business can establish more genuine connections with your audience by delivering valuable information tailored to their needs. Gone are the days of sending generic emails to a worldwide audience promoting US-specific free shipping; precise audience segmentation allows you to target distinct segments of your audience effectively.
Building an EDM Campaign in 7 Steps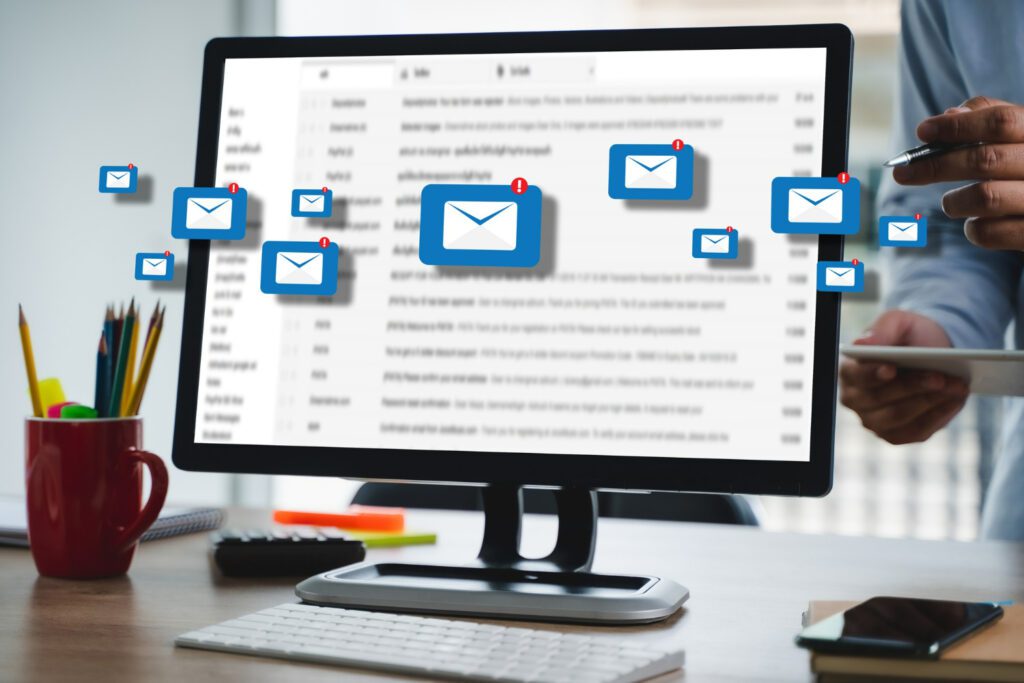 Now that you know about the benefits of B2B direct mail, lead generation can be more effective and result-oriented by following these 7 steps for building an EDM campaign.
elect an email service provider (ESP) – If this isn't your first time creating an EDM campaign, then you would have your choice of ESP. So, you can simply proceed to the next step. But if this is your first time, start by selecting your choice of email service provider. Their advanced features like autoresponders, analytics, list segmentation, and automated workflows will surely make your choice worthwhile.
Many email service providers offer free trials for some days – Constant Contact provides a 30-day trial, VerticalResponse gives 60 days, and ActiveCampaign offers 14 days. Whereas, MailChimp and Sendinblue provide 'free forever' plans with limited features for smaller lists. You need to ensure that your choice of ESP can segment your list and send automated email campaigns.
Build your list – The success of any EDM marketing campaign depends on the list of your leads. You just have to ensure that your database has legitimate names and that you are consistently updating your list by excluding unimportant names.
If you already are a player, consolidate all your contacts into one. But, if you are new to the business, it is essential to spend time creating an email list-building strategy using multiple tools available for the same in the market.
Start by enticing your audience with an attractive lead magnet. For example – Discount code, free trial for a defined time, etc. Next, embed multiple types of lead capture buttons and forms to collect your customer's contact details. Redirect each of your social media profiles and ads to a dedicated lead capture page. Last but not least, use your physical stores to capture customer's email IDs.
List segmentation – Once you have created your list, start segmenting it. This is an important step in B2B email marketing services, to ensure the data is sent only to the relevant subscribers. For example, if there is a sale on women's apparel, then informing the male subscribers doesn't make sense. List segmentation is based on your company's objectives and the gathered data. Segmentation can be categorized into four aspects –
Demographic – It defines the 'who' of market segmentation. Here, the audience is targeted based on their income, age, ethnicity, etc.
Psychographic – It defines the 'why' of market segmentation and segregates customers based on their hobbies, life goals, interests, etc.
Geographic – It defines the 'where' of market segmentation. It involves grouping your customers based on country, city, region, postal code, etc.
Behavioral – It represents the 'how' of market segmentation. It is an essential factor, especially for eCommerce businesses. Some of its segments include – brand loyalty, spending habits, etc.
Email Campaign Creation – Now is the time to create a campaign to be sent to your email list. Creation steps may slightly differ with different email platforms. For an effective B2B email marketing strategy, SkyTrust has outlined some tips to be used when building your campaign.
Use easily understandable language, avoiding the technical jargon.
Use attractive visuals to support your text.
Use catchy B2B email subject lines. If it isn't that lucrative, people might not even open your email.
Be consistent with your brand's message, tone of voice, sending intervals, etc.
Always use a visible unsubscribe button in your email and abide by the anti-spam laws.
Automate your email communications – Use autoresponders in your EDM marketing campaign. These are the emails sent automatically to your list whenever someone hits the triggers set on the platform. Some of the popularly used autoresponders are – Birthday greetings, product recommendations, abandoned cart reminders, transactional emails, etc.
Result tracking – If you want quality B2B email lead generation, it is essential to track your EDM marketing campaign results effectively. Some of the key metrics to be used while tracking the results are –
B2B email open rates depict the number of people who have opened your email.
Click-through rate (CTR) depicts how many people click on a link in your email.
Click-to-open rate compares the number of unique clicks to opens.
List growth rate shows the increase in the number of new subscribers in your list.
Email sharing rate depicts how many people are sharing your email.
Unsubscribe rate shows how many people unsubscribe from your list.
Complementary marketing campaigns – Support your EDM marketing campaigns with campaigns on other media channels. For example – Remarketing of PPC ads, SMS marketing, print advertising, social media posts, web push notifications, and other offline strategies.
Let's assume that you have sent an email blast to your subscribers regarding a new product launch. To make it effective, follow it up with targeted SMS reminders, ads, etc.
Tips for Creating an EDM Strategy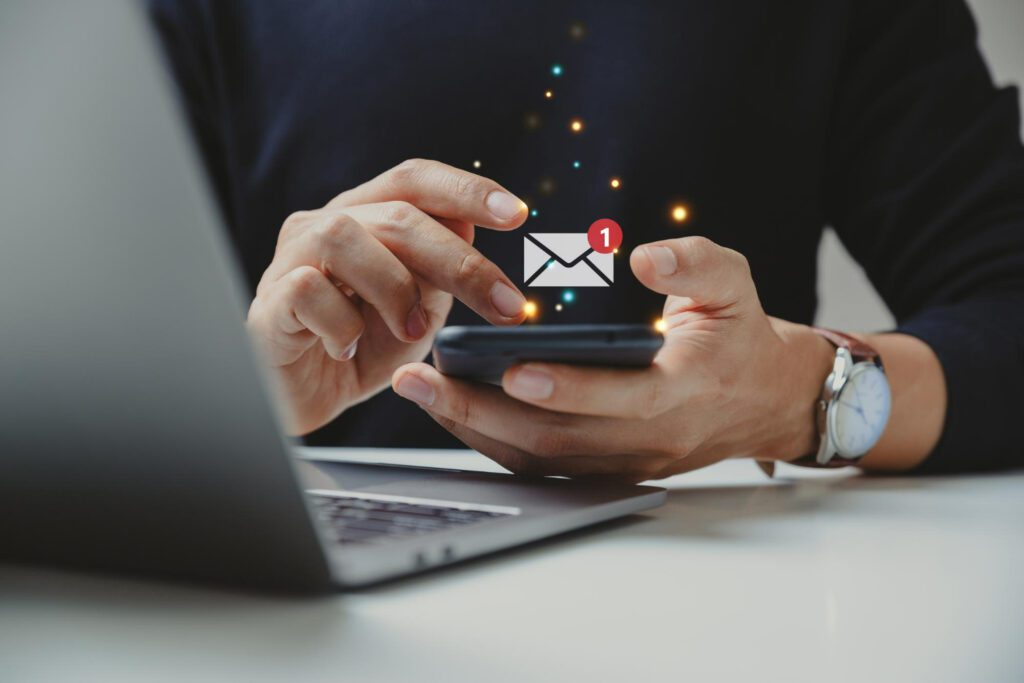 Below are some of the must-know tips to be executed for creating a result-oriented EDM strategy.
Make it mobile friendly – Nowadays, people use their mobile devices to check emails, hover through social media platforms, and browse the internet. Optimizing your strategy over mobile will help you reach more potential customers and enable direct interactions.
Conduct testing – To ensure a thorough check of your designs and output, it is essential to conduct testing and analyze if the designs look the same when sent to consumers as they look on your screen. A/B testing or split testing are some of the good ways to ensure the effectiveness of your content.
Lead profiling – The more you know about your audience, the better you can segment and target your campaigns. Lead profiling is a must-do step for creating an effective EDM strategy. It lets us learn more about your current and potential customers.
Which EDM Format to Pick?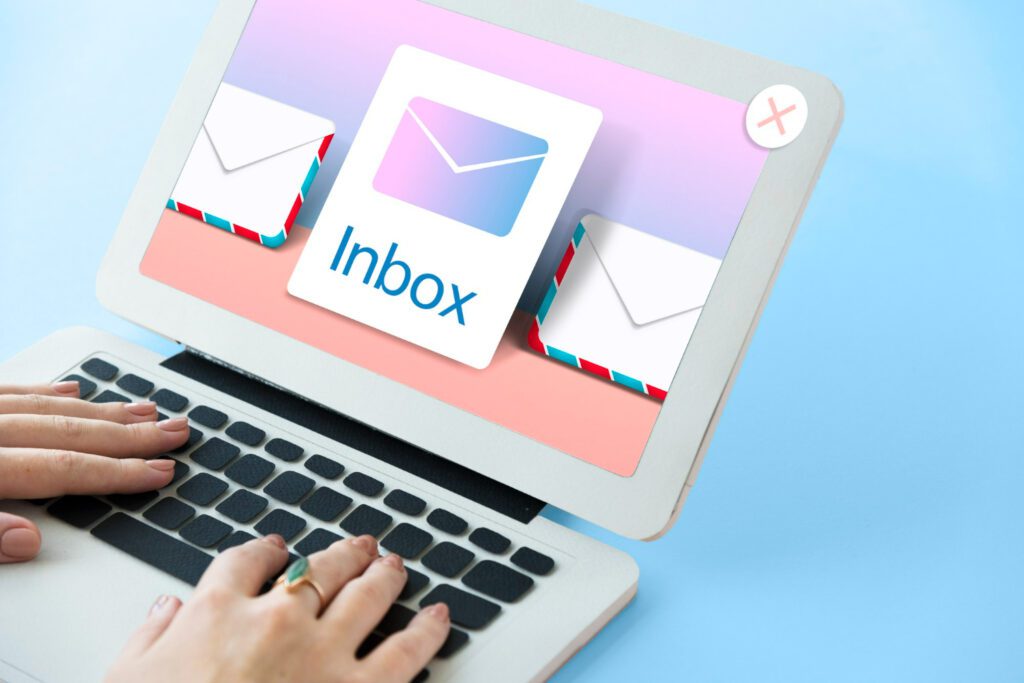 When it's about EDM marketing, there is no one-size-fits-all. Below are the popular picks for every business type. Also, one should always keep in mind that no matter what format you choose, testing is the key!
For eCommerce business –
Holiday specials
'We miss you' remarketing campaigns
Offers and new arrivals
Related orders
Abandoned cart emails
For any other business type –
Industry insights and best practices
Events and webinar invitation
Newsletter
Case studies
EDM Marketing FAQs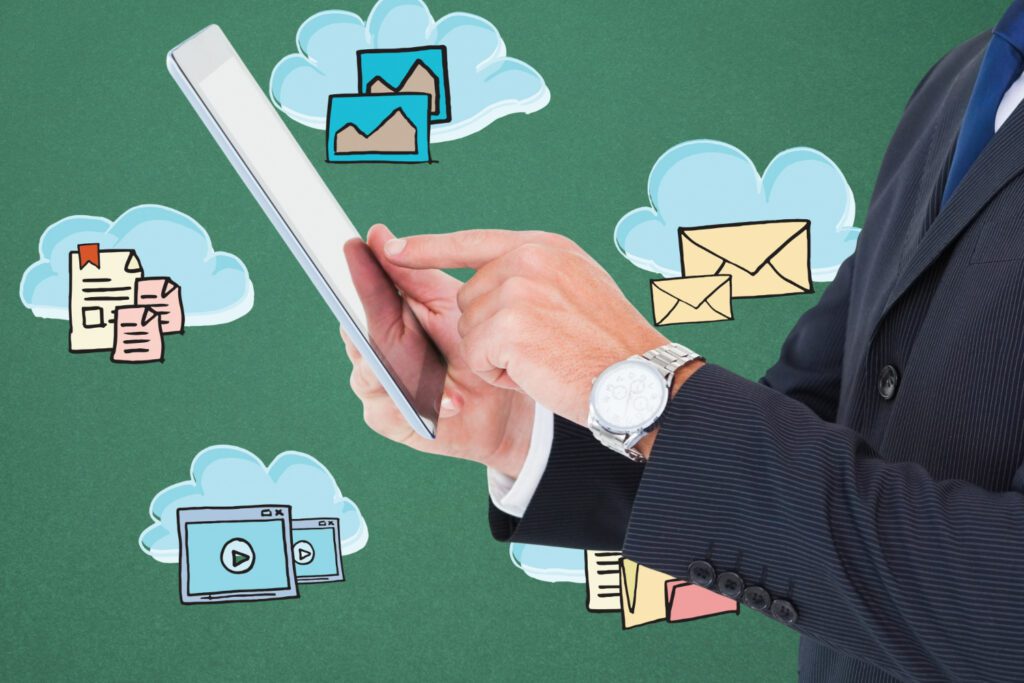 What is EDM marketing?
EDM marketing, short for Electronic Direct Mail marketing, is a strategic approach employed by businesses to engage with a broad audience of potential customers, with a primary objective of nurturing connections to enhance overall sales performance.
Is EDM marketing the same as email marketing?
EDM marketing and email marketing share the common approach of utilizing emails for list-building and conversion generation. Nonetheless, the traditional email marketing approach primarily relies on sending emails via third-party providers, aiming for email conversions. In contrast, a comprehensive EDM marketing campaign is a considerably more intricate strategy. It might commence with email blasts but extends to subsequent stages involving retargeting ads to re-engage those who have viewed the email, concurrent social media campaigns, and potentially even incorporating billboards or print ads in magazines to achieve a broader reach.
Why is EDM marketing important?
EDM marketing holds significant importance as it serves as a potent means of engaging with your customer base, fostering brand loyalty, and driving sales growth. It stands as a vital asset for businesses, regardless of their scale, due to its capacity for precise audience targeting, trackability through marketing metrics, cost-efficiency, and potential for seamless automation using marketing automation tools.
What makes a good EDM?
An effective EDM (Email Direct Marketing) message should incorporate several essential elements, including:
A concise and transparent subject line.
Personalized content.
Captivating and relevant information.
Design optimized for mobile devices.
Targeted segmentation.
Maintenance of consistent messaging.
Adherence to regulatory requirements such as GDPR and PDPA