How Can Digital Marketing Hashtags Boost Your Social Media Presence?
In this cut-throat virtual world, digital marketing hashtags have crossed have helped businesses gain relevance and reach. Let us see how!
When you log in to your social media account, coming across hashtags is not an alien concept. Be it a brand or an influencer, everybody is using one or another hashtag for marketing their product or individuality respectively. The usage of marketing hashtags was once exclusive to Twitter only. But today, with a plethora of social media channels and their availability to a number of people, these hashtags have crossed digital borders to give any business (be it a brand product, company service, or even an influencer) more relevance and reach. If you ever wondered what are hashtags used for, you came to the right place. Let's know it up and close.
Table of Contents
Why are Hashtags Helpful?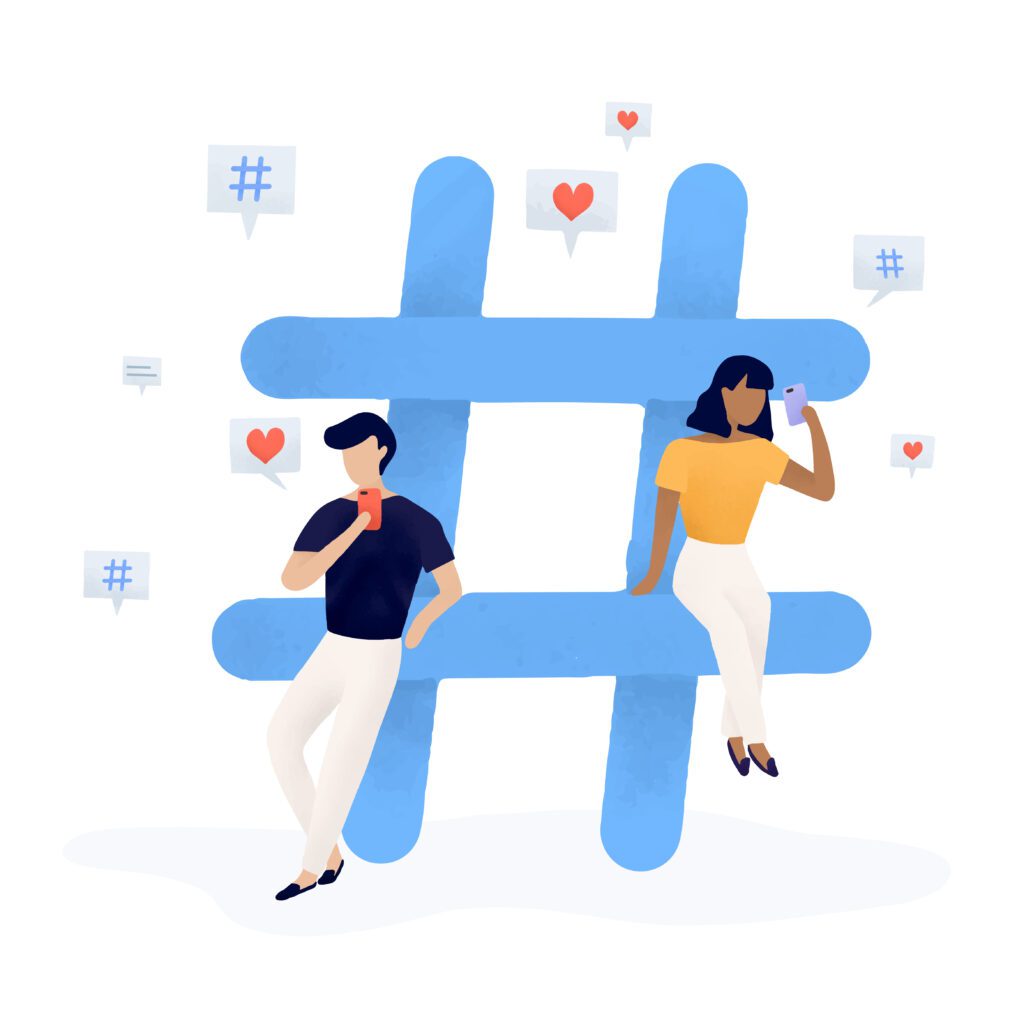 In this cut-throat digital world, a brand has to be more visible, give its audience a better user experience, engage them more with its online presence, boost brand awareness, and do an apt audience targeting. To achieve all of it, using hashtags as a digital marketing strategy is not just the smart way but also the need of the hour.
Why Are Hashtags Good for Marketing?
First of all, the main intent behind using a hashtag is to increase the visibility of your online content.
Hashtags make your content easy to discover, reach and engage the target audience with that particular piece.
Thanks to the advanced algorithm of these networks, social media marketing hashtags being used there give users more control over what they see on their feed compared to the initial days of social networking.
Hashtags also give users the freedom to find and choose the content to their liking and engage with relevant information only.
Where and How to Find Hashtags?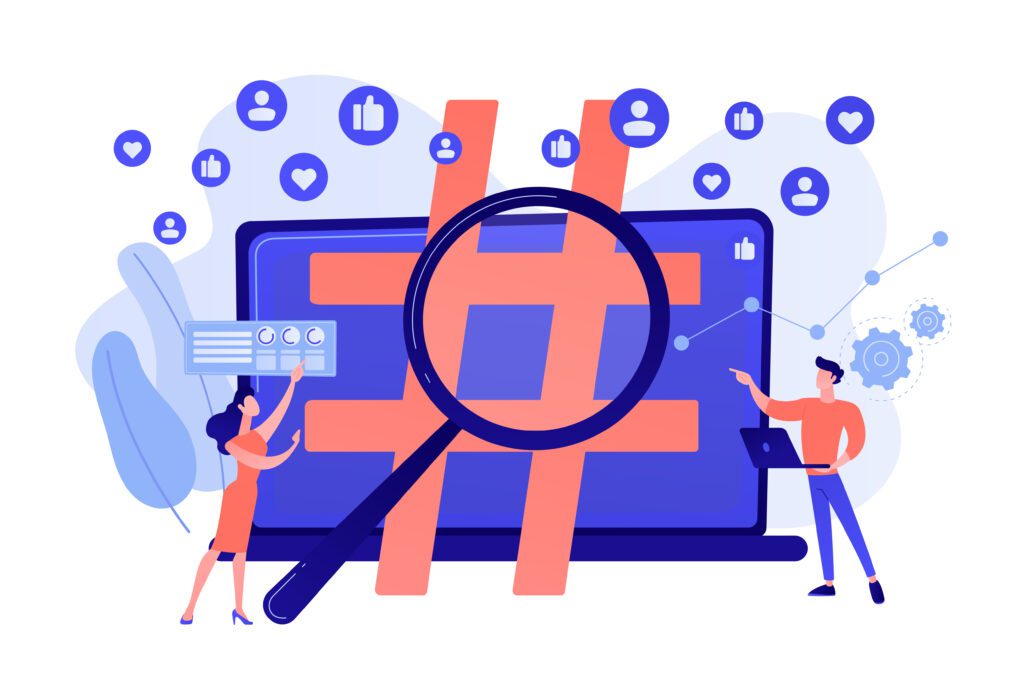 Basics of Using Hashtags: It must be used without giving any space between words as it breaks the hashtag and kills its relevancy. Similarly, no punctuation can be used though using numbers is allowed. You better not use broad terms, as their massive reach has the potential to kill your post's uniqueness.
Social Media Platforms: Simply go to the search bar on your social media account and type a word or phrase around which you plan to promote and boost your content. For example, Natural Skincare – You will type these keywords in the search bar of your app, and you will witness some other relevant options will also pop up right below your typed hashtag like #NaturalSkincareTips, #SkincareRegime, etc. On platforms like Instagram, you can also see the total reach of each hashtag.
Hashtag for Your Niche: You have to narrow down your goal, then hunt for the right hashtag that suits your objective and niche. It could be related to your product like #Skincare or seasonal like #Diwali or for a social cause like #BlackLivesMatter or location-centric like #London or an influencer hashtag that conveys their niche and aligns with yours. So, dedicate a reasonable amount of time to your hashtag research.
Overuse Kills: It is recommended to use hashtags in such a limited number that it doesn't kill the authenticity of your post. Besides, it not just makes your content complex, but there are also high chances of your post being considered spam by the platform. And this is why it's important to follow a hashtag marketing strategy that is hashtag savvy, not hashtag-heavy.
Check Thoroughly: Before you start using a certain hashtag for your brand regularly, you must deeply dive into that hashtag usage on that particular platform. Ensure it is not being used in some unfavorable sense that might bring disgrace to your brand. It should neither be open to other interpretations, nor some other brand should be using it. So be wise and be unique.
Track Your Progress: To know which hashtag did well for your brand/business and narrow it down to the best hashtags for social media marketing, you must take help from such tools and metrics that measure the success of your hashtags. Such metrics also map every hashtag's popularity, reach, interactions, and user action. This way, you can replace the non-performing ones with the ones that have the potential to perform better.
We know one, and each platform has its guidelines and policies for using relevant hashtags, but you should also keep these in mind: –
Now with these hashtag marketing examples, you know how to use them to the best of your brand/business interest. Make your content easily discoverable so the user can find and follow a trend, event, or even conversations related to your hashtag, without much hassle.