Ever imagined the consequences of not being able to conduct internet marketing for your products and services? Let's find out how!
Having an online business presence is equal to having a digital identity. A website is any business's first virtual impression created to help target customers and business partners discover and engage with your products or services via multiple social media and other search platforms.
With the expanding competition and accomplishments in the digital landscape, being visible online and reaching out to a mass audience has become the need of the hour. Building a user-friendly professional website, boosting your online and offline visibility, creating social media pages, registering your business on online directories, or even establishing an online store, are some of the primary tasks required for having a registered online identity. When a business can reach out to a larger demographic, fulfill its customer's needs and requirements virtually, and enable smooth online transactions, it is likely to succeed in the digital realm. But ever imagined the consequences of not being able to conduct internet marketing for your products and services in the US? Let's find out.
Disadvantages of not conducting business online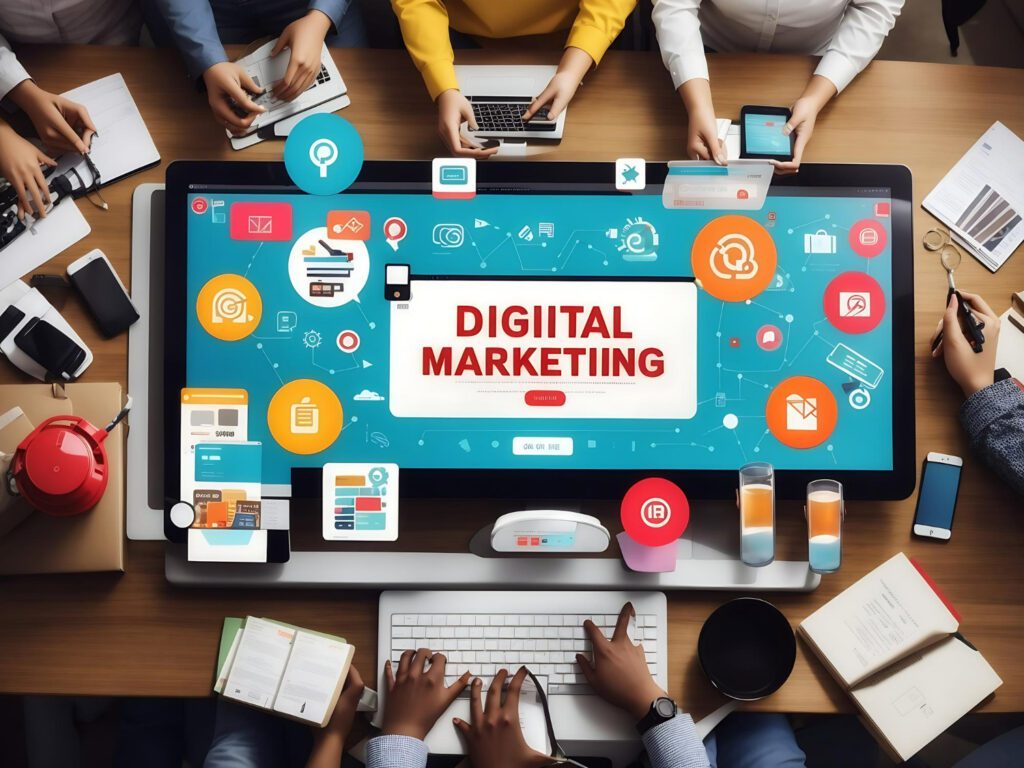 · Limited market reach – Market reach is limited to only those customers who are physically located near your brick-and-mortar store or establishment. You miss out on potential customers from different geographic regions.
· Reduced convenience – In today's fast-paced world, customers appreciate the convenience of online shopping and services. If you're not online, your customers may find it less convenient to engage with your business, leading to a potential loss of sales and customer satisfaction.
· Higher Operating Costs: Running a physical store or office often comes with higher operating costs, such as rent, utilities, and maintenance. Operating solely offline can be more expensive compared to an online-only or hybrid business model.
· Difficulty in scaling – Online platforms provide scalability and the ability to reach a wider audience without the need for significant physical expansion.
· No visibility – With people becoming more internet savvy, having your business visible in the search results through effective search engine optimization is important. Offline stores lose a chance to be visible to customers who prefer online purchasing.
· Inability to Collect Data: Online businesses can gather valuable customer data and analytics to improve their products, services, and marketing strategies. Without an online presence, you miss out on these insights.
· Vulnerability to disruptions – Physical businesses are susceptible to disruptions such as natural disasters, local economic downturns, or unexpected events. However, online businesses are benefitted, even in such situations.
· Reduced Marketing Opportunities: Online platforms offer a wide range of marketing tools and channels that can be more cost-effective and targeted compared to traditional offline advertising methods.
· Difficulty in Adapting to Changing Trends: Consumer preferences are evolving, and many people are shifting toward online interactions. Not having an online presence can make it challenging to adapt to these changing trends and remain competitive.
· Customer Expectations: Customers increasingly expect businesses to have an online presence, and not having one can lead to skepticism or mistrust.As a leading digital marketing agency, SkyTrust marketers know the importance of having a registered online business. It's good if you have, but do you know how for those who have yet to go online?
How to Get Your Company Online?
If you are starting a new business or want to get your business visible online, follow the below steps to get started.
· Curate a website – Before anything else, create a UI/UX-friendly website that promotes your products, services, and contact details.
· Domain name – Select a domain name for your website, which resonates well with your business and is easily understood and remembered by customers.
· Web hosting – Select a website hosting firm to ensure your website works 24/7.
· Integration of eCommerce system – Set up your online system with a secured payment gateway to ensure safe and smooth online transactions.
· Create a business profile – Create your business profile on all prominent social media platforms like Facebook, Instagram, LinkedIn, Twitter, etc.
· Search engine optimization strategy – Get your website ranked in search results by implementing result-oriented SEO strategies. This will lead to more organic traffic and higher engagement.
· Google My Business (GMB) – Add your business website to 'Google My Business' to enable accurate location and visibility to the local target audience.
· Create relevant content – Create entertaining and engaging content in the form of blogs, articles, social media content, videos, infographics, etc. to build a network of loyal customers.
· Online advertising – It is one of the best ways to retain your audience with the help of Google ads, Meta ads, etc.
· Newsletters – As a top-notch digital marketing agency, it is important to create an email list and send them newsletters and advertisements to keep them updated on your upcoming changes or additions.
· Web directories – Put your business information in web directories relevant to specific industries.
· Mobile-friendly – Ensure that your website is mobile-friendly so that it can be easily accessed from anywhere.
· Website analytics – Keep a constant track of your website traffic, user behavior, and marketing success via Google Analytics.
· Customer feedback – Encourage customers to give feedback on their experience on your website and other related platforms to enhance credibility.
· Interact with customers – Give the essence of personalization and importance to your audience by interacting with them on social media platforms.
· Stay updated – Keep your website and social media handles updated with the latest and most valuable information.
· Implement privacy policy – Ensure add privacy policy to prevent data mishandling and secured transactions.· Customer service – Provide customers with efficient online service through chatbots or emails to ensure smooth and hassle-free service.
Importance of Having Your Business Registered Online?
An online business grabs more attention, trust, and recognition among the masses as compared to an offline setting. Below are some of the primary reasons for having an online business setting –
· Global reach – Your business will be visible to a global audience without having any geographical barrier.
· Trust – Every internet marketing company ensures to have a full-fledged customer-friendly website to increase the credibility and trust of their business among their target audience.
· Round-the-clock access – Anyone can access your business website or social media platforms anytime and make purchase decisions.
· Cost-effective – Online business presence encourages low-cost marketing initiatives for targeting selected audiences.