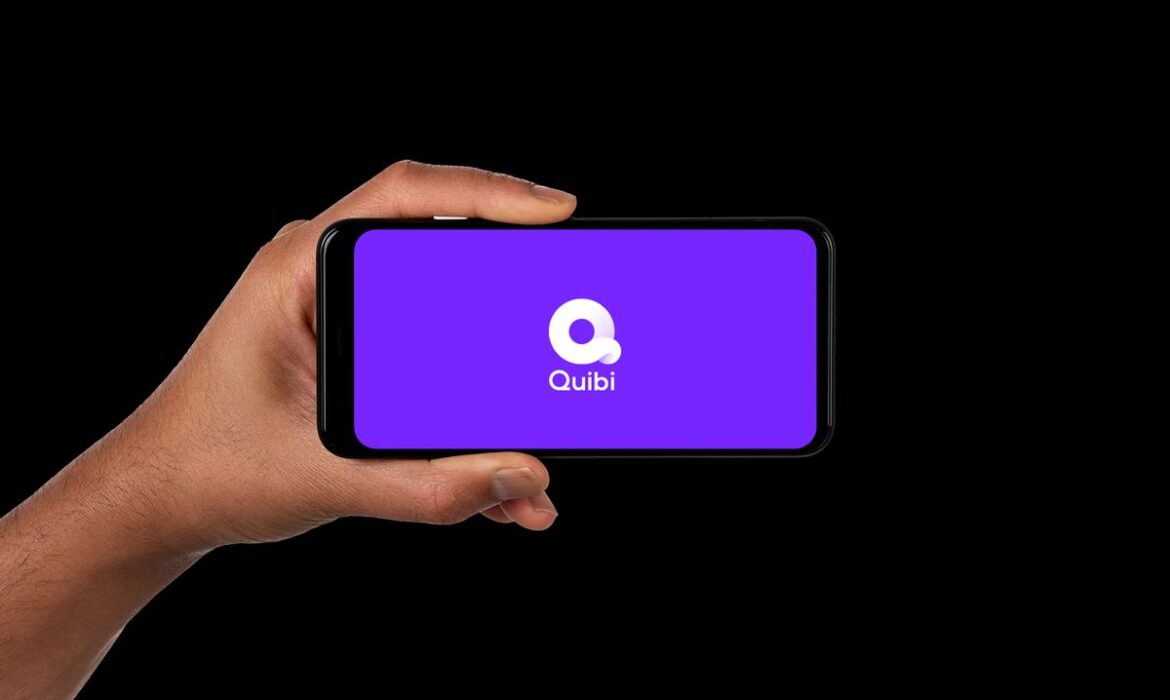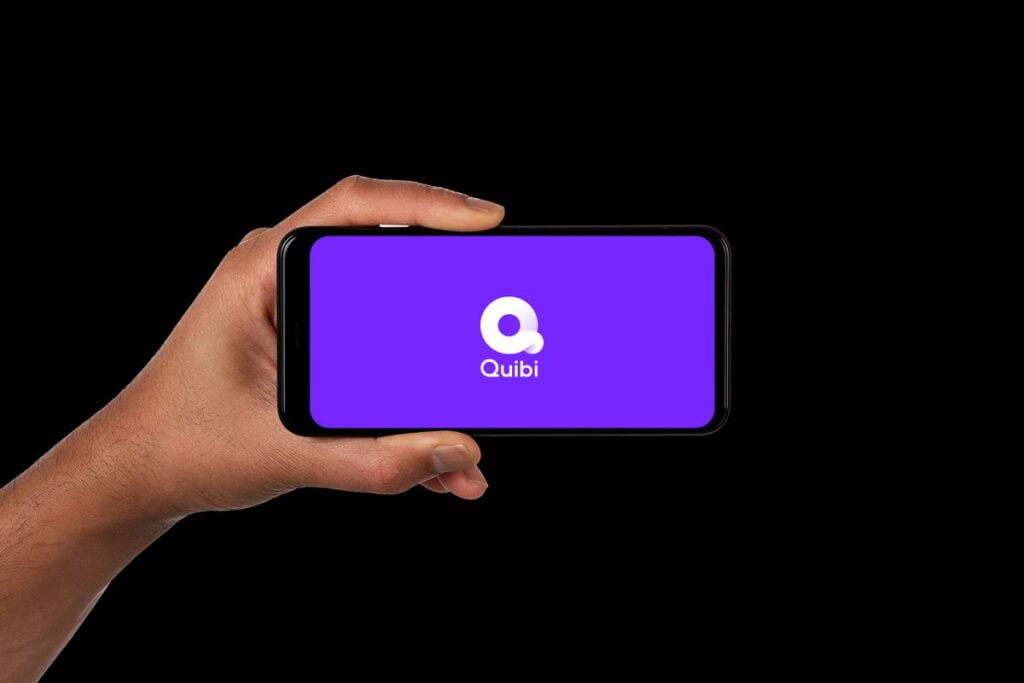 The Business Failure of Quibi: How Hollywood's Revolutionary Dream Fell Short
Just imagine the closure of the start up that could have changed the way we consume cinema. Quibi has everything working for it, but alas, it had to shut down; in this article, SkyTrust has jotted down the reasons which led to Quibi's downfall.
Table of Contents
What was Quibi?
Quibi aimed to be the Netflix equivalent for mobile devices. Priced at $5 per month with ads or $8 without, it offered users a curated library of video content designed exclusively for smartphones. The content spanned various genres, including fictional series, news shows, daily essential recaps, and reality programs.
What set Quibi apart were its two primary selling points. Firstly, it allowed viewers to watch content in both landscape and portrait mode, catering to individual preferences and convenience. Secondly, the episodes were intentionally short, ranging from 5 to 15 minutes, to accommodate on-the-go consumption during activities like commuting or waiting in line. The company recognized the untapped potential in the market for a streaming service that focused on mobile viewing experiences, where existing options fell short.
The name Quibi derived from "Quick Bites," which aptly described the service's short-form episodes, lasting around 10 minutes. Unfortunately, despite its initial promise, it joined the ranks of failed startups, which were unable to gain a substantial user base and compete effectively in the highly competitive streaming industry.
Meet their team
Jeffrey Katzenberg, the founder of Quibi, had an impressive background as the former chairman of Disney from 1984 to 1994, a period known as the animation Renaissance.
Jeffrey Katzenberg, the founder of Quibi, had an impressive background as the former chairman of Disney from 1984 to 1994, a period known as the animation Renaissance.
Furthermore, the company's CEO, Meg Whitman, brought her own impressive experience to the table, having previously held CEO positions at eBay and Hewlett-Packard. Whitman also served as a board member for Dropbox and Procter & Gamble.
Sources of funding
Katzenberg's experienced founding team brought a major advantage to the table – Its extensive network and influential connections. This advantage enabled them to raise an astounding $1 billion in 2018, even before the launch of their service. Following that, an additional $750 million was secured. The roster of investors backing Quibi reads like a who's who of the entertainment industry, including Disney, 21st Century Fox,
NBCUniversal, Sony Pictures, Time Warner, Lionsgate, MGM, Goldman Sachs, JPMorgan Chase, and Alibaba Group. Such an impressive line-up of investors is rarely encountered.
Given that the brand positioned itself as a competitor to Netflix (despite claims to the contrary) and adopted a similar business model, having substantial capital was crucial for its success in the highly competitive streaming market. Thanks to its remarkable fundraising success, they were able to rapidly invest approximately $1 billion in original content, aiming to swiftly build an extensive library. However, despite these substantial efforts, the streaming platform ultimately discovered that it needed more than just capital to thrive, and this is where the story of its downfall begins.
Why exactly did Quibi fail?
Quibi essentially failed because no one at Quibi ever exactly understood the essence of the application. The following are the reasons why this startup company failed big time-
Their original content was terrible
Katzenberg's initial statement, "I attribute everything that has gone wrong to coronavirus," has become a frequently cited remark when discussing their failure. However, he later retracted his words, acknowledging that blaming COVID-19 alone was unjust and not something he and Whitman intended to do. The pandemic conveniently provided an easy excuse for the executive team to save face, as people's routines drastically changed, leading to a decline in the train and subway commutes and shop queues that Quibi relied on. Interestingly, TikTok experienced growth during the pandemic, indicating that people did not completely abandon their phones in favor of TVs and PCs due to COVID-19. Since TikTok also relies heavily on mobile usage, this contrast suggests that the sole reason for Quibi's app failure cannot be attributed to the coronavirus. While the virus may have complicated their journey, it is evident that other factors contributed to its downfall.
Their content was way below par.
While labeling the shows as "bad" is subjective, the prevailing consensus strongly indicates their lack of appeal. Quibi resorted to mass-purchasing content in order to amass a sizable library that could compete with other streaming platforms. However, the need for rapid content acquisition meant compromising on stringent quality standards. As one source stated, "If we have a show that's going to be a huge hit, you pitch to Netflix, HBO. If it doesn't get traction, you pitch to Quibi." Furthermore, their approach of acquiring projects rejected by Netflix and HBO brought its own set of problems. These projects were not originally tailored to fit their short-form format. Chopping up feature-length movies into episodes resulted in a subpar viewing experience, transforming potentially decent films into frustratingly fragmented series. Even if there were an abundance of subpar content on the platform, it wouldn't have been such a grave issue if there was one exceptional show that viewers couldn't resist. Just like platforms need a killer app, streaming services rely on a standout series to attract subscribers.
Failed marketing strategies
Their failure can be attributed to its misguided focus on promoting the platform itself rather than emphasizing the content that attracted subscribers. Rather than capitalizing on the appeal of its best shows, its marketing efforts revolved around highlighting the platform's uniqueness. This approach starkly contrasted with the social-heavy, virality-based, and low customer acquisition cost campaigns employed by successful B2C tech startups, resembling more traditional brick-and-mortar businesses. For instance, their ill-advised Super Bowl ad launched before the service was even available, and its Oscars ad exemplifies this misalignment. These ads seemed driven by ego rather than a deep understanding of Quibi's target audience. It is worth noting that they aimed to target millennials, while the average Oscars viewer tends to be in their 50s. As a result, post-advertising research revealed that 70 percent of respondents mistakenly believed Quibi to be a food-delivery service, underscoring the failure of their messaging strategy.
Features and Facilities
Quibi's failure to understand and connect with its target audience was evident not only in its marketing efforts but also in the lack of features offered by the mobile app. Despite being a platform for content consumption on the go, they initially neglected to provide users with easy options for sharing clips and screenshots on social media, ignoring the fact that many users desired to create and share their own content derived from what they watched. Although it deliberately focused on mobile devices to differentiate itself from competitors like Netflix, this strategy backfired due to the COVID-19 pandemic, which confined people to their homes. While they eventually introduced the capability to stream content on TV, this addition came too late to make a substantial impact. Finally, Quibi's major innovative feature, the ability to watch shows both horizontally and vertically on the phone, posed its own set of problems. Critics argue that this feature was a mere gimmick, raising questions about its actual value.
Overfunding
This cannot be solely attributed to overfunding; however, it was the excessive funding that ultimately led to the demise of this company startup. While many startups would dream of having 500,000 subscribers paying $5 or $8 per month for their service, this number was insufficient to support the massive $2 billion investment Quibi had secured. By raising such a substantial amount of money even before its launch, Quibi placed itself in a precarious situation. It was either destined to become a major player in the streaming market or face the inevitable shutdown. Although there may exist a market niche for a mobile-first streaming service, it is unlikely to be substantial enough to rival giants like Netflix or HBO. They could have pursued a more conventional fundraising approach, starting with pre-seed and seed funding for validation experiments and gradually progressing through series A, B, C, and so on for scaling. This strategy might have enabled them to become a profitable albeit smaller streaming service without burning through nearly $2 billion, a significant portion of which was allocated to content production.
What should Quibi have done to stay afloat?
Streaming networks like Netflix embarked on an experiment featuring the release of short-form, episodic television shows such as Love, Death & Robots, Bonding, and Special. These shows gained critical acclaim and garnered a positive viewership response on the world's largest streaming platform. The significance of this experiment lay in the presence of Quibi, which was essentially a streaming platform backed by major Hollywood studios. Even if it failed in terms of distribution, there was still potential for it to become the primary content provider for the rising format. In the event of failure, it could have easily shifted its focus from being a distributor to supplying content for platforms like Netflix, Amazon, Hulu, Disney+, Apple TV+, HBO Max, and more. The idea of them transitioning to a content provider is not uncommon. Even brands like MTV and Comedy Central created production arms intended to offer content to other distributors. This move allowed them to capitalize on the value of their established brands, which had experienced declining viewership on their respective cable networks. Quibi may or may not have succeeded as a major new distribution platform but could have made it big as a new studio specializing in premium, short-form content with broad market appeal; it had the potential for significant success. Even in the face of failure, they could have defied the odds and emerged triumphant.