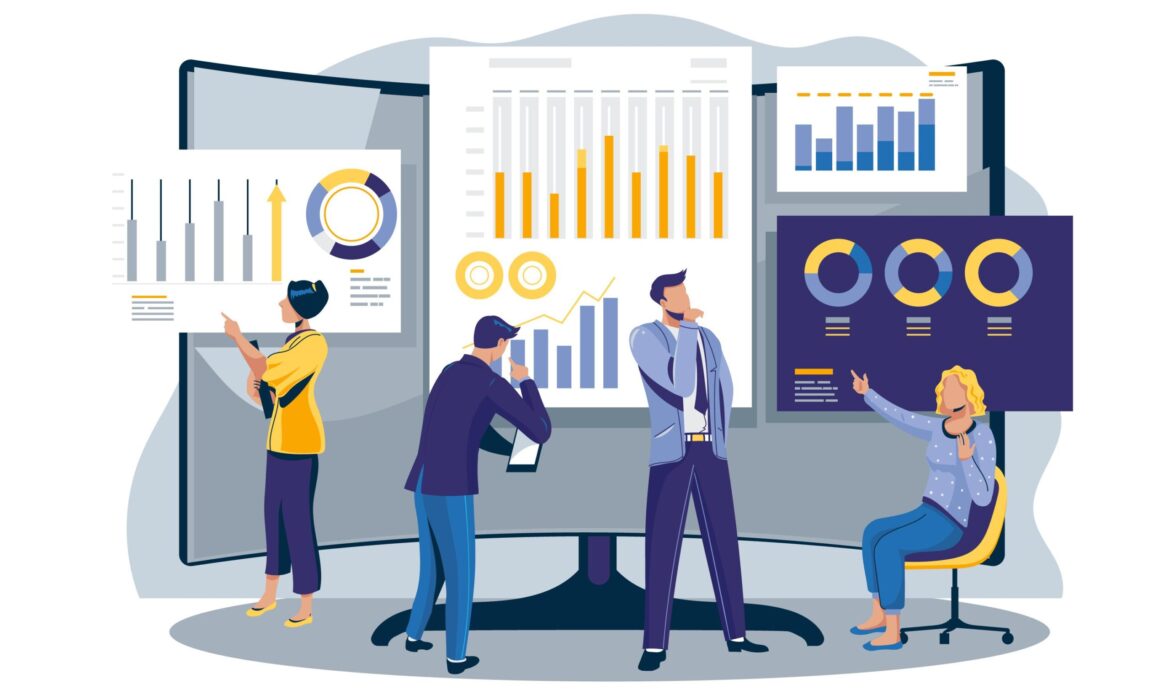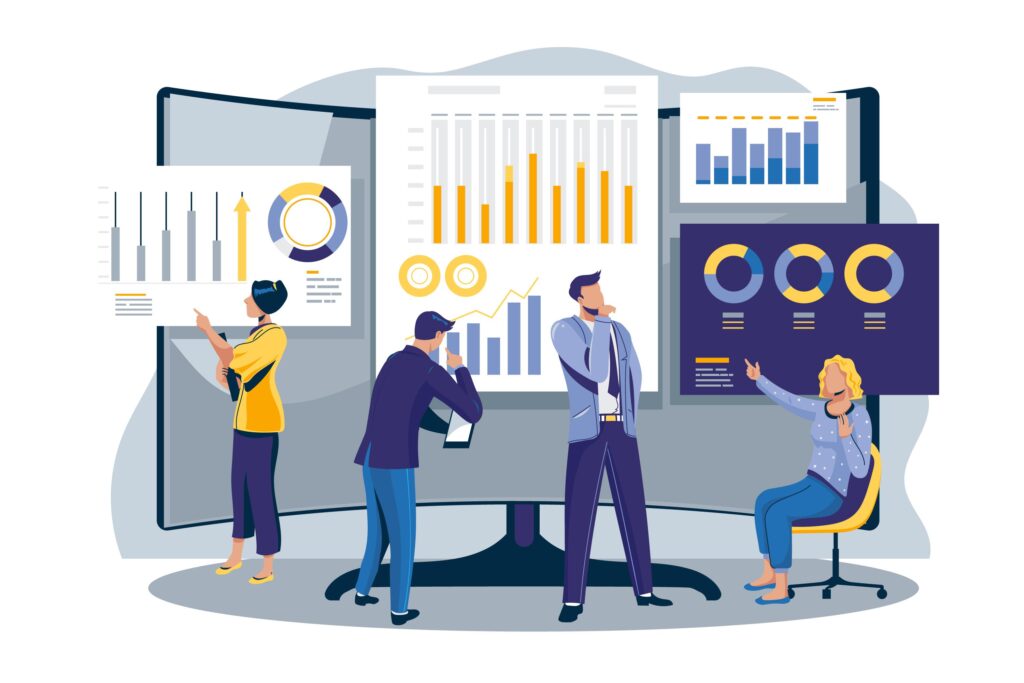 Google Analytics for business – A digital marketing and SEO supporter
Google web Analytics is one such tool that can generate up to 85 different reports to help you analyze every possible data about your website traffic. Although Google Analytics has always been the go-to platform for every digital marketer, it is superseded by Google Analytics 4 (GA4) and will entirely overpower Universal Analytics by 2023.
Table of Contents
What is Google Analytics?
Google Analytics is a powerful web analytics application widely used to measure a business's promotional statistics. This website analytics tool is a part of the Google marketing platform and is available for free to anyone beholding a Google account. Although there are many other analytics tools available in the market to help you with brand-boosting insights, Google analytics is one such tool that can generate up to 85 different reports to help you analyze every possible data about your website traffic.
For those who need to be made aware, they have been using this digital marketing analytics tool regularly, knowingly or unknowingly, for basic performance tracking of their website. This tool is also responsible for tracking the website's overall page views, content with total views, time spent on the site per user and the ads generating maximum visits. Analytics marketing is one of the best marketing styles as it efficiently tracks the performance of marketing campaigns, including emails, AdWords, Adsense, etc.
Universal Analytics is a version of Google Analytics launched in 2012. It provided users with a new set of tracking codes and features for more precise behavior measurement. Though Google Analytics (GA) and Universal Analytics (UA) offer similar kinds of data to users, UA gives more in-depth information about user behavior to the account owner.
What is GA4?
Although Google Analytics has always been the go-to platform for every digital marketer, it is superseded by Google Analytics 4 (GA4) and will entirely overpower UA by 2023. GA4 is the latest version of Google Analytics that efficiently measures website and mobile app interactions, called events. Google analytics GA4 has multiple privacy controls like behavioral and conversion modeling and cookieless measurement. The events available in Universal Analytics need to be more easily understood by non-technical marketers or those with less knowledge of Google tag manager. Therefore, in addition to the number of website visits and pages they looked at, GA4 also addresses the other important interaction data, which is only sometimes available in UA. Regardless of a marketer's technical abilities, GA4 gives deeper access to the events.
Difference between Google GA4 and UA
Below are the critical differences between GA4 and UA.
GA4 is fully equipped with cookie tracking, complies well with the consent mode, and offers behavioral modeling. Whereas UA needs cookies to run efficiently.
Universal Analytics measures session tracking, and GA4 measures user tracking across multiple devices and sessions. Not just the total visits, GA4 tracks individuals and their actions.
Unlike Universal Analytics, GA4 currently does not support multiple views, but it may change shortly.
GA4 stores event data for up to 14 months, and UA stores it for 50 months, saving resources for Google.
Although UA has better standard reports than GA4, the latter's reports support more custom-built reports by gaining deeper insights about users and their journeys.
GA4 takes up to 72 hours to process events, and UA processes it in under 4 hours, saving resources for Google's servers.
Why Google Analytics tools are a popular choice among others?
Below are some of the unique features of Google analytics tools that make them unique and demanded.
Data collection and management – This feature of Google Analytics helps to manage data imports and access controls to users. It also provides collection APIs support.
Integration – GA integrates well with other partner products to save time.
Data analysis and visualization – Google Analytics marketing efficiently matches your business needs by providing multiple options to access, visualize and organize data.
Data activation – GA helps to make smart and profitable marketing decisions by channeling data through multiple modeling techniques.
Reporting – Analytics tools help visualize your marketing performance, transform it into readable reports and share it with others.
Best analytics tools
Below are the most popular Google web analytics tools available in the market.
Data import – This tool gives a unified view of all the imported data from different sources and simultaneously analyses it. The data gathered from Ad campaigns and customer relationship management can also be combined with data imported from this tool for more beneficial and deep insights. There are three main types of data imports –
Hit-data import – Hit-data is a request to the web server for a file. Hit-data import sends all the Hit-data to Google analytics without processing it through any protocols.
Extended data import – It transforms already gathered data into custom dimensions. Extended data import analyses the custom dimensions efficiently to know more about customers.
Summary data import – Summary data import gathers the data extracted from various metrics, which provides an overview based on selected reporting views.


Reporting tools – Everyone is not comfortable understanding raw data or the one in the form of metrics. Google Analytics tracking through Reporting tool gives a better understanding of business performance based on customer requirements. This tool regularly tracks the data and presents it in a graphical form so that it is easily understood by even the non-technical members of the company. Reporting tools provide real-time insights to the organization.


URL builder – It's essential to keep track of your multiple ad campaigns to check the number of visits in Google analytics for website. URL builder helps to add parameters to a URL to track the data from ad campaigns and measure their progress.
Diagnostics and troubleshooting – Google Analytics tools track every page of your website to keep a check on any errors attached to the tracking code. This tool helps identify the error and notify of any detected anomaly. If there is no code on the page or not correctly configured, diagnostics messages suggest maintaining the analytics for optimal performance.


Explorations – It is a non-coding tool that provides deeper insights that cannot be viewed through standard reporting tools. Exploration tools can sort, refactor into data, export your analysis to other users of the same property, and create an audience. This tool consists of three sections.
Canvas – It is a platform that lets you perform multiple tasks using many techniques like cohort exploration, segment overlap, free-form exploration, funnel exploration, etc.
Variables – It helps to get insights into various metrics, dimensions, and data segments. You can select multiple variables to analyze data as per your requirements.
Tab settings – It helps to configure the multiple tabs opened in Canvas.


Analytics Intelligence – This is a set of one of the most significant features of Google search analytics as it provides users with advanced modeling techniques, which help in more profound insights and a better understanding of the data. Analytics intelligence supports four functions, namely –
Search – It provides instant answers to every question or term searched on the bar at the top of the Google analytics tools.
Automated insights – It detects unusual behavior or changes in the data and immediately notifies on the insight's dashboard.
Custom insights – It is similar to automated insights but notifies only of the custom situations created by the user.
Predictive capabilities – It uses machine learning models to predict the selected trends for metrics. It analyses data efficiently and predicts the most likable outcomes for the end user.
How data analytics and digital marketing are correlated?
Digital marketing analytics is a game-changer for companies to review their actionable insights and improve their marketing returns. It consists of technologies and processes that allow marketers to evaluate the latest digital marketing trends and patterns, identify the value of their marketing initiatives, and make data-driven decisions.
Google Analytics marketing is a great way to create a holistic view of all marketing channels by integrating data across the marketing stack. Integrating digital marketing and Google analytics for business can help achieve three main objectives.
Provide personalized user experience – Customers often crave personalized advertisements. It can also be observed through Google trends data, where users' search interest for 'ad settings' has increased more than 1000 per cent globally in the past years. Practical customer data analysis can help create personalized advertisements.
Measure campaign performance – Strong SEO Google analytics helps marketers understand the effectiveness of marketing campaigns based on revenue and cost per acquisition (CPA) and return on investment (ROI). With proper campaign performance, users can make effective decisions that eliminate waste and maximize profits.
Find insights from digital marketing campaigns – Online marketing analytics identify trends in marketing campaigns and help users know about their customer's interests. A digital marketing and analytics combination systematically organizes the core data insights that help decision-making for marketing campaigns.
How can SEO and Google Analytics be used together for marketing campaigns?
For those who don't know, now you can use Google analytics social media to monitor your campaign performance effectively and generate a higher return on investment. When running an SEO campaign, the first thing to be noted is how much traffic comes from organic search. As you enter the Google Analytics reporting section, search for the 'overview' tab in the 'acquisition' section. It helps you generate an insightful breakdown of traffic per channel and other related insights.
Keywords are a core part of SEO, and Google Analytics provides an in-depth breakdown of all the keywords and their performance. Under the 'queries' section, you can identify the number of impressions, clicks, CTR, and position of each keyword.
Google Analytics search engine optimization is a great way o identify the keywords necessary for your website and drive good search results. As you open the 'behavior' tab, you will land on the 'landing page' section under 'site content.' Here you can select the page of your choice and add or minimize the keywords according to your business interest.