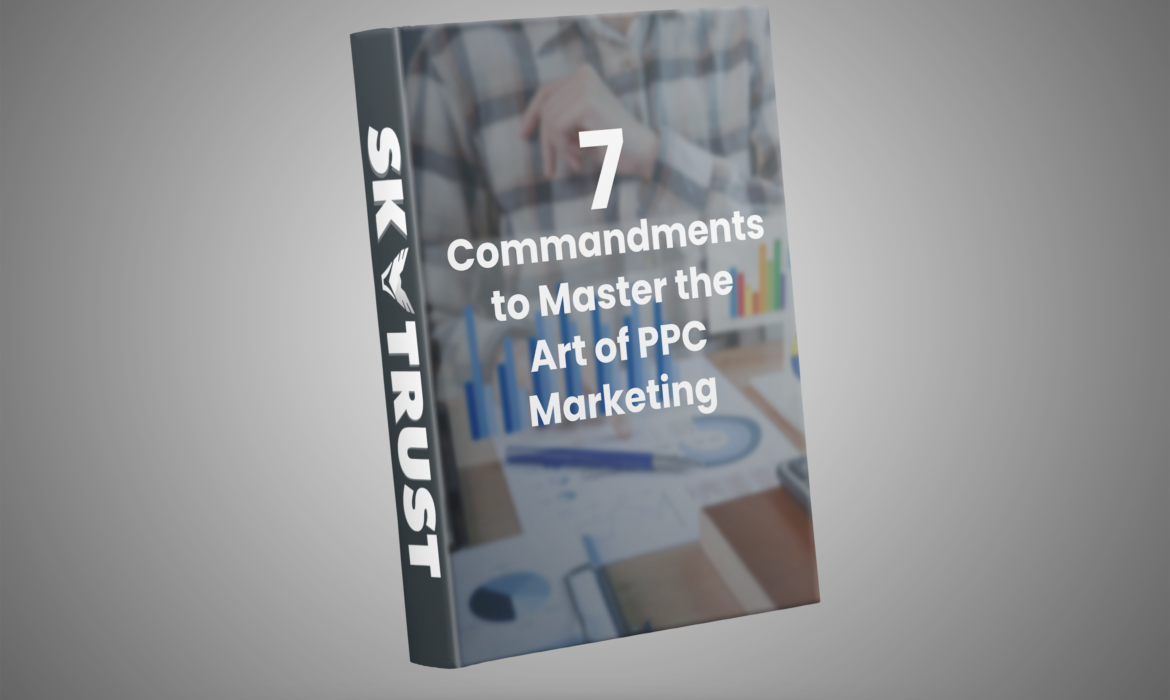 Have you ever wondered, what if your potential customer makes your business, their priority? You can actually do that with pay-per-click advertising where you have to pay only when a user clicks on your ad. You don't just become their first option, you simplify their search and decision-making process by facilitating them with your offerings at the top of Search Engine Result Pages (SERPs) and social media platforms.
Before jumping the gun, you must know the benefits of running a paid ad campaign and how a PPC marketing company in the USA can help you through the process and ensure better implementation with even better ROI.
Cost Effective: You do not have to spend a fortune on the ads you decide to run on search engines or social media platforms to reach your target audience and achieve your business goal. Hence it will cost you a minimal amount, only when your target audience or potential customer clicks on that ad.
If you want to become an expert in PPC marketing, there are 7 commandments that you must follow.
Global Reach: You can target the audience across the globe by analyzing their user behavior, demographics, keywords, tastes & preferences, and more. If the PPC is giving you an opportunity to go international, why not seize it?
Measurable Results: You can also track how such and such ad performed in real-time by using analytical tools like Ads Editors (formerly Google AdWords) for search engine like Google, and AdEspresso for social media platforms.
Now we are laying out a plan on how a precisely curated PPC marketing strategy works wonders for any brand or business. Let's get started!
1. Be Goal-Oriented
first of all, you need to decide what you want to achieve with your paid ad campaign. Is it lead generation, final purchase call, some discount deal, brand awareness, or something else entirely, it's up to you. Whatever suits your industry needs, make it the ultimate goal of your business and march towards it with a smart PPC strategy in mind. Then you need to align your goal with certain metrics for measuring the success of your campaign.
2. Thorough Keyword ResearchThe next step is to identify high-performance keywords that are specific to your offerings and business. Google keyword planner can turn out to be quite useful for drafting a success-oriented PPC strategy. Other than helping you in finding the most suitable keywords, it also assists you in analyzing search volumes of each keyword, like in how many locations this particular keyword appeared in a month. Then choose the relevant keyword that fulfils your PPC strategy purpose. Even the best PPC marketing company in the States is following this basic instruction with all its heart and soul.
3. Let One of the Best PPC Marketing Agencies Aid You with Competitor Analysis
If you analyze your competitors in your industry, you can also see which keyword/s they are targeting. To get started with this, you need to narrow down to these 3 points-
a) Who actually is your competitor?
b) Which all keyword/s they are targeting?
c) What is the message they are using?
In order to realize the full potential of your PPC strategy, you can get one of the best PPC marketing agencies onboard who will help you at every step of digital transformation, just like SkyTrust USA, which facilitates you with top-notch services.
4. Classy and Crisp Copy that Hits the Right Cord
Everybody knows that content is the king. So make the most of it with direct, short, and crisp copies that your reader (target audience) can feel a connection with. There are 3 headlines that go into paid advertising and you have to integrate your main keyword in it to grab the attention of the target audience at once. Coming to the description part, it must carry the main communication of the headline offer. It could be a fact about your business, an achievement that brings your business to the limelight, or just the number of your satisfied clients. Besides, don't forget to highlight your USP and include the CTA in the same.
5. Set a Bidding Strategy with a PPC Marketing Agency in the US
With the help of an expert agency, determine how much you want to spend on your ad and then bid on the keyword/s accordingly. You have to bid competitively on keywords relevant to your business and niche which will help you improve your ad's visibility without going overboard with your budget. But before bidding on the keywords, you need to define your PPC goals, like what you want to optimize- is it the conversion you want to witness, are you looking for more clicks, is the 'impression share' your ultimate goal? Just stick to one and bid accordingly.
6. Audience Segmentation for Advanced Targeting
If you segregate your audience based on their location, language, search behavior, needs & wants, and so on, you can target a variety of users in one go. This method will fuel up the targeting of your ads as well as how your overall campaign performs. In other words, you get to control who sees your ad in which demographic and follow it through to act upon it.
7. Track. Adjust. Modify.
Once you implement your ad campaign, all that is left is tracking your campaign, adjusting it as per user behavior, and modifying it for better outcomes. As PPC optimization is an ongoing process you need to keep a constant eye on it, in order to get the most out of it. Now getting your hands on such knowledge in a short span of time is almost an impossible task. So you should consider joining forces with industry pros offering unconventional PPC marketing services to every business and brand as per their requirements.
Bonus Commandment
To know which ad performs better and gets you the desired results, always conduct an A/B testing (split testing) which is just 2 variations of your ad that you run against each other. Under this, you can use different copies, keywords, as well as different landing pages for different goals. It lets you analyze what is not working right and how you can leave no room for error.
ConclusionOther than following these basics, there are also steps that come in between like organizing ad groups, developing landing pages, implementing conversion tracking, launching, and monitoring to name a few. To implement and leverage each of these steps with more precision, you can get help from one of the leading PPC marketing companies in the USA, like SkyTrust. We cater to each of our clients' PPC as well as other digital transformation needs and ensure that we meet your expectations every time.