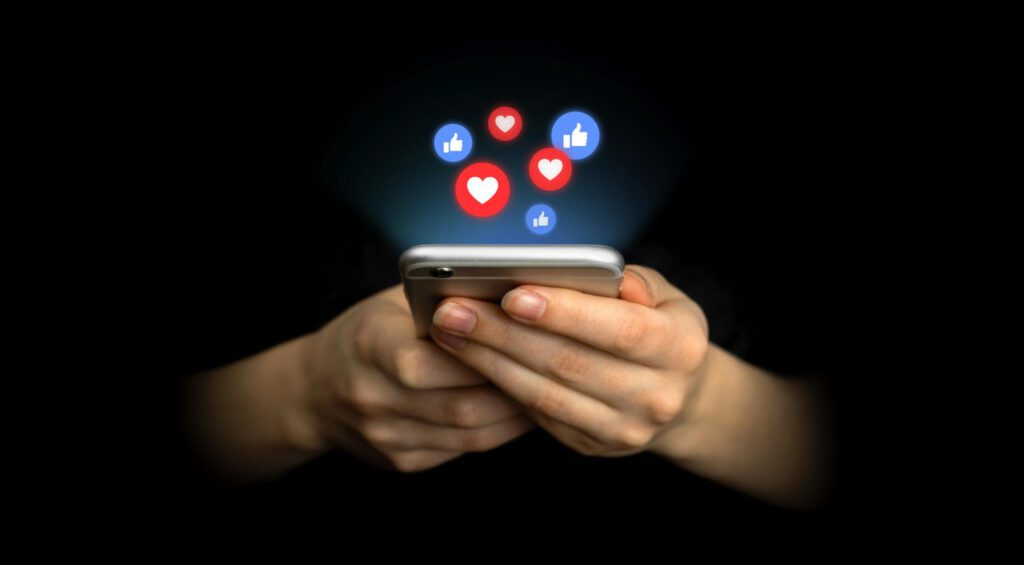 Top 10 digital marketing agencies in Los Angeles
The multifaceted city is more than just stars, cuisine, and lifestyle. So, today we are presenting the Top 10 digital marketing agencies in Los Angeles.
Digital marketing agencies in Los Angeles are thriving in today's competitive landscape. These agencies offer a wide range of services to help businesses boost their online presence and reach their target audience effectively. Firstly, they utilize data-driven strategies to create tailored marketing campaigns that resonate with the target market. Moreover, they employ innovative tools and techniques to optimize website performance and enhance search engine rankings. Transitioning into social media marketing, these agencies craft content and manage campaigns to connect with customers on various platforms.
Table of Contents
What is Digital Marketing?
It involves promoting brand names, products, services, etc. on numerous online channels using various unconventional technologies. It includes but is not limited to using strategies and tactics that can help you reach your audience via several technological mediums on digital platforms and keep them engaged with your brand and its communication. The main objective of digital marketing for a brand is to simply connect with the potential customers, build and spread brand awareness, drive traffic to your site, and eventually accomplish business objectives like enhanced sales and improved reach.
How Does Digital Marketing Work?
It includes a certain set of methodologies and diverse techniques that ensure your desired ROI and give your business the boost it needs to grow in the respective field. Here are some techniques:
SEO Strategy: Search Engine Optimization is about optimising the website's content, analyse its structure, and working on improving other technical elements that help in enhancing the visibility of your brand in the digital world. Altogether it works toward improving your overall ranking on search engine results pages (SERPs) that divert the organic (unpaid) traffic to your desired digital destination, i.e. your website. If you search for the best SEO agency in los Angeles, the SERPs will show you endless results. It all is the work of some meticulous SEO optimization by these agencies.
Content Marketing: If you aim to attract your audience to your website, directly and indirectly, you need to keep promoting your textual content that contains all the necessary keywords related to your business or brand. It can be a blog, an article, a press release, a media release, a case study, an infographic, etc. Whatever your content strategy is, make sure it is relevant, consistent, and valuable as well as follow all the guidelines of search engines so you can rank better on SERPs.
Social Media Marketing (SMM): Because your target audience, which could be any age group, is available on social media platforms, brands are also turning that opportunity into a branding technique by marking their presence on these platforms. They vary from Meta's Facebook and Instagram to trending Twitter and professional LinkedIn. In order to build your brand awareness, you need to engage your brand with your users as well as promote your products or services. You will find a plethora of social media agencies in Los Angeles to cater to any and every need of any brand.
Influencer Marketing: There is no lack of people on social media who are generating catchy content for their audience and getting paid by brands to promote their products. They have become the influencers who affect their followers' perception about many things, be it a social issue or a brand experience. In short, as they have the power to influence their target audience's purchase decision, they are called influencers. There are social media influencers who have their own niche or industry which can be utilised by a brand to promote the latter's products or services via sponsored posts, giveaways and contests, product reviews and unboxings, takeovers and guest posts, event coverage, and more.
PPC Strategy: Pay-per-click advertising is the paid ad campaigns on search engines like Google Ads and Bing ads, as well as running paid campaigns on social media platforms. On all these platforms, you as an advertiser have to pay only when a user clicks on your ad. PPC gets you the desired traffic diversion to your website at a cost. Brands with great budget are making the most of these PPC strategies to get them the ROI of their vision and mission.
Email Marketing: Under this digital marketing strategy, a brand usually sends emails to a targeted group of audience with the main intent to promote products and services, and basically to build brand awareness. It all leads to engaging customers and driving conversions to the brand or business. It is the best way for a brand to directly reach its audience and engage with the same without any intermediate. That targeted audience consists of current and/or potential customers and targets them with a diverse range of strategies, or in this case, a diverse set of emailers.
Affiliate Marketing: This type of marketing is done to promote one's business by collaborating with third-party affiliates or individuals who can help them grow their business. For every lead, sale, and revenue generated through the third-party affiliate, he or she earns a commission. This marketing strategy is a win-win for all as the advertiser achieves his or her anticipated sales along with enhanced visibility while the affiliate earns the desired income by promoting your product or service.
Video Marketing: Video is the type of content that attracts and engages the audience more than any other form of marketing strategy. The visual aspect of a content piece is more enticing than textual content and the audience has evolved to the extent that it prefers treating its senses to a visual treat of a video than of a written piece of information or motivation or entertainment. It can vary from stories to reels to YT shorts, and more. All these could be about creating and sharing content to showcase products or services.
Mobile Marketing: It covers a wide range of activities like promotion via text messages, pop-up ads, etc. It is the easiest mode of one-way communication to reach out to the desired audience on their smart devices. As smartphones and tablets occupy the most time of our usually busy lives, brands and businesses take up this strategy to personally reach out to their targeted audience. It saves brands a lot of energy to reach the end-user by any other mean but it certainly include thorough planning ad strategy formation that specifically suit their tastes and preferences
Digital marketing agencies in Los Angeles excel in pay-per-click advertising, leveraging platforms such as Google Ads to drive targeted traffic and generate leads. They utilize conversion tracking and analytics to monitor campaign performance and make data-backed adjustments. These agencies specialize in content marketing, producing high-quality articles, videos, and graphics to captivate audiences and strengthen brand credibility.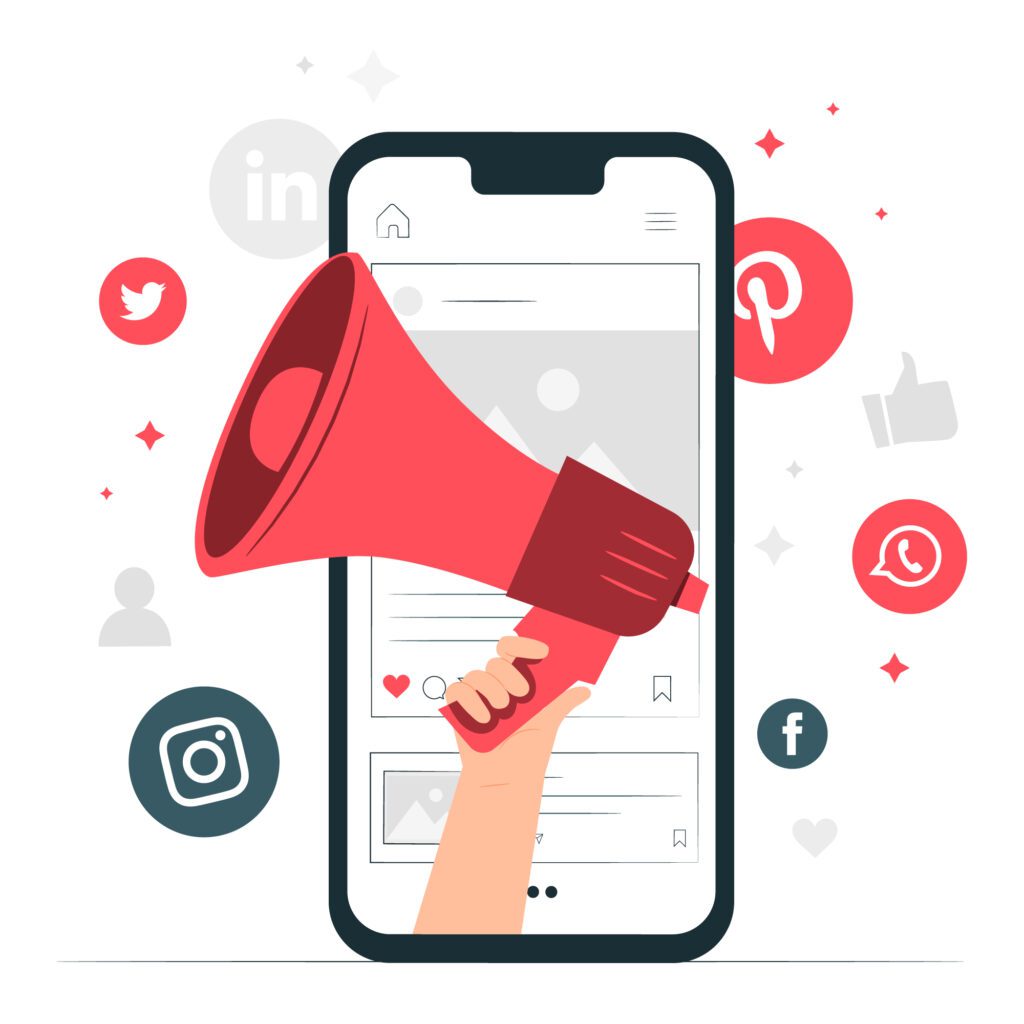 Top 10 digital marketing companies in Los Angeles
Only a few digital marketing agencies excel and distinguish themselves through outstanding performance. Without further ado, here are the Top 10 digital marketing companies in Los Angeles–
SmartSites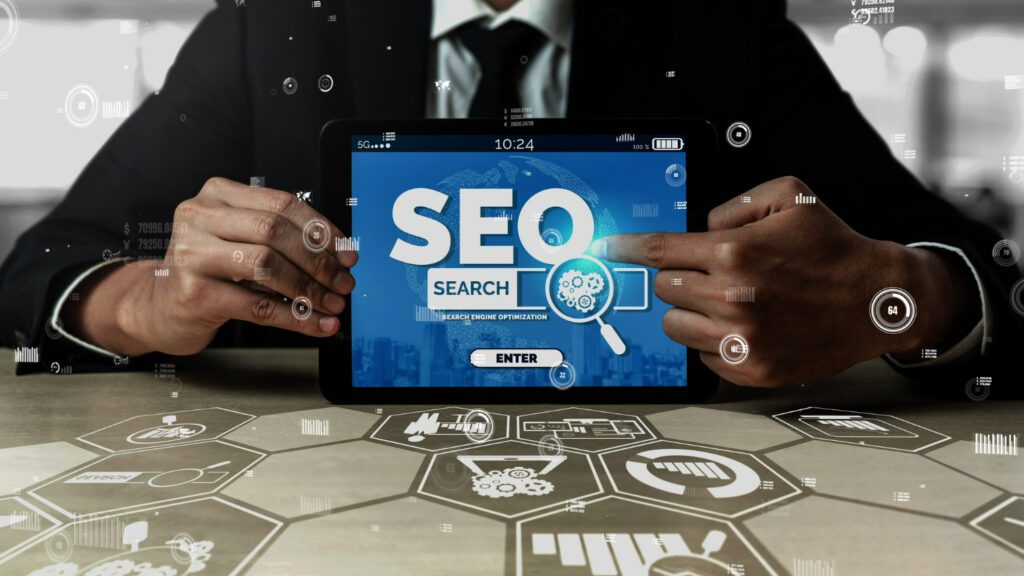 SmartSites' entire staff works remotely, making them an excellent fit for LA-based companies they have collaborated with. They hold the reputation of being one of the leading digital marketing agencies in the entire US. They have rapidly grown, earning the title of one of America's fastest-growing companies.
They boast an impressive client list, catering to small businesses, medical practices, and institutions such as Harvard University. SmartSites serves diverse industries and offers a range of digital marketing services. As a Google Premier Partner and Facebook Marketing Partner, they excel in leveraging PPC advertising and social media management to engage target audiences. Furthermore, their expertise extends to web design, email marketing, organic SEO, paid search, and social media marketing. Their award-winning website design team has successfully crafted hundreds of websites to date.
SeedX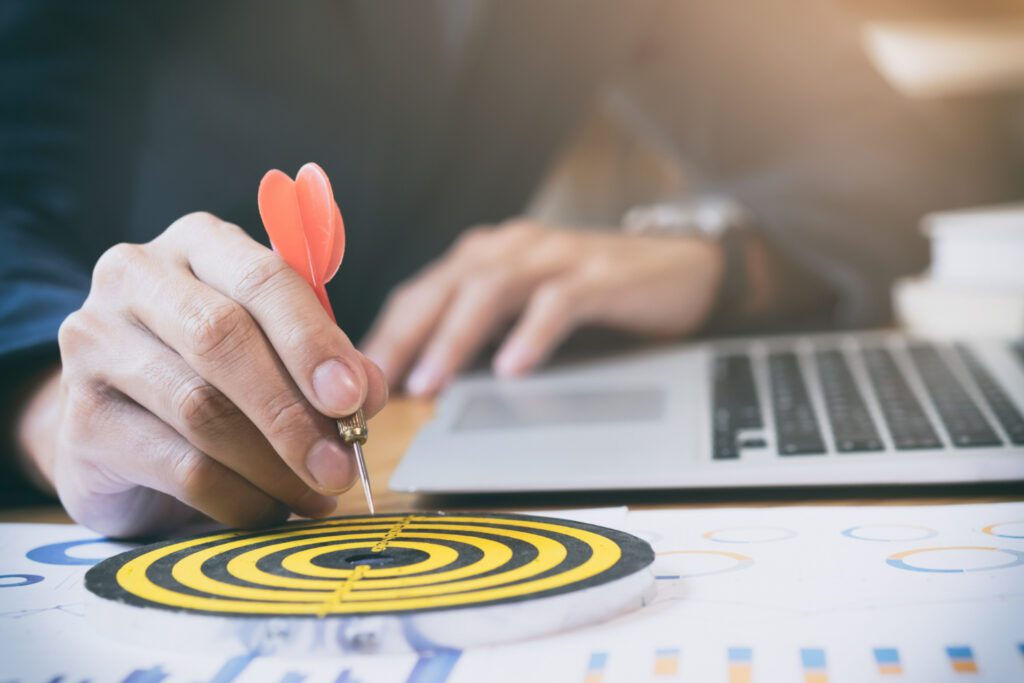 SeedX, a creative digital agency, assists clients in conquering all things digital. They equip businesses with the necessary tools to thrive online. The company embraces a philosophy of rebellion and exploration as they push the boundaries of design, development, and human potential.
Their offerings include Email Marketing, Social Media Marketing, PPC, SEO, and Amazon SEO Services. All of this includes Content Creation, Web Design, Branding, Marketing Consulting, and E-Commerce Marketing. Their mantra is to make the Internet work in your favor.
SkyTrust IT Solutions
SkyTrust excels in developing customer-centric online marketing and advertising strategies, actively adapting to the latest technology and market trends. We specialize in SEO, ORM, Google ads, and email marketing, ensuring comprehensive solutions for our clients. In addition to these services, we offer business consulting, staffing, and cloud computing expertise. Our priority is tailoring strategies and embracing innovative approaches to effectively meet our client's diverse business needs worldwide.
At SkyTrust, we remain at the forefront of digital transformation, continuously exploring new avenues to drive growth and enhance brand visibility. With our firm commitment to client satisfaction, our team collaborates closely with businesses. We understand their unique requirements and deliver impactful solutions that propel success in the competitive online landscape.
NoGood
NoGood is one of the most esteemed performance and growth marketing agencies on the NYC scene. Nike, TikTok, Ghostery, Amazon, and P&G are among the notable clients served by NoGood. Their partners, Founder's Fund, Y Combinator, and Andreessen Horowitz, offer strong backing.
Whether you're a fast-growing startup or an established brand, NoGood can become the dream marketing team you've always desired. This marketing agency employs a methodical full-funnel marketing approach to deliver incredible results. Clients benefit from the agency's data-driven methodology and rapid experimentation process, ensuring the achievement of growth goals and optimal ROI.
Kobe Digital
Kobe Digital, an LA-based marketing agency, specializes in performance marketing, web design, and video production. A unified team of experts with mastery in these key disciplines seamlessly integrates them to deliver impressive client results. The agency has collaborated with leading brands like Leica, SurveyMonkey, and Decibullz, showcasing their expertise. Their performance marketing services connect brands with their target online audience, generating interest, leads, and sales.
They develop impactful social media ads using demographic, psychographic, and behavioral targeting. Moreover, they create holistic paid and organic search campaigns by leveraging user intent and competitive dynamics. Kobe Digital perfects display, video, and programmatic advertising campaigns, selecting suitable placements, formats, networks, and devices. Additionally, they develop successful email marketing campaigns, purpose-driven websites, and thoughtful promotional videos
Rno1
Rno1 empowers businesses and brands to achieve fast and substantial investment returns. The agency drives growth and helps clients thrive in today's dynamic market by leveraging robust strategies and compelling designs. Rno1 actively understands the ever-changing digital landscape and focuses on building strong connections with customers.
Founded in 2009, Rno1 operates from office locations in San Francisco, Santa Monica, Seattle, Vancouver, and Lithuania. They offer key services, including UX & UI Design, Digital Strategy, and Website Design & Development. Rno1 serves industries such as Tech, Gaming, B2B, SaaS, and DTC.
9thWonder
9thWonder actively seeks to comprehend consumer distinctions and exploit them to foster enduring connections with your target audience. The agency showcases its expertise and efficacy by collaborating with prominent brands across various sectors, such as Samsung, Panasonic, Amazon, the American Heart Association, and Honda.
With an array of major clients, 9thWonder presents an extensive range of services. Beginning with brand strategy, they empower your brand identity through brand name development, positioning, purpose, values, and key messaging. Furthermore, 9thMedia provides research capabilities to enhance your understanding of consumers, encompassing insights, brand testing, tracking, ROI, and forecasting analysis.
Trixmedia
Trixmedia, a leading digital agency, empowers businesses across industries to bring their grandest ideas to life. Trixmedia equips clients with a distinct competitive advantage by delivering innovative marketing and branding solutions. The agency comprises seasoned creative, strategic branding, design, development, and copywriting professionals.
With offices in Toronto, Los Angeles, and Trivandrum, India, Trixmedia serves diverse industries such as B2B, B2C, and DTC. Since its establishment in 2003, the agency has grown to a team of around 30 employees. Trixmedia specializes in key services, including branding, graphic design, and web design, ensuring exceptional client results.
Deviate Labs
Deviate Labs, an innovative growth marketing agency, operates from offices in Los Angeles and Seattle, with a diverse clientele encompassing startups, leading ed-tech companies, top-rated WordPress hosts, and even Grammy-nominated music artists. The agency's impact can be witnessed through features on CBS, Shark Tank, Forbes, VentureBeat, The Huffington Post, and NPR. Such media exposure showcases Deviate Labs' influential position.
The agency provides a comprehensive range of growth marketing services, tailoring strategies to meet each client's unique needs. Beginning with an in-depth Discovery Call, Deviate Labs delves into the essence of your brand and aspirations. This understanding allows them to create a personalized action plan targeting your growth objectives.
Bastion Amplify
Bastion Amplify actively provides a comprehensive range of services in public relations, digital and development, and social media marketing. As a one-stop firm, they cater to the diverse needs of companies by offering a full spectrum of services.
With a focus on brand expansion and market dominance, Bastion Amplify collaborates with brands and individuals. They help them increase audience awareness and capture a significant market share. Noteworthy clients who have benefited from their expertise include Ontario Auto Center, Azio, Swiftpage, and Sage.