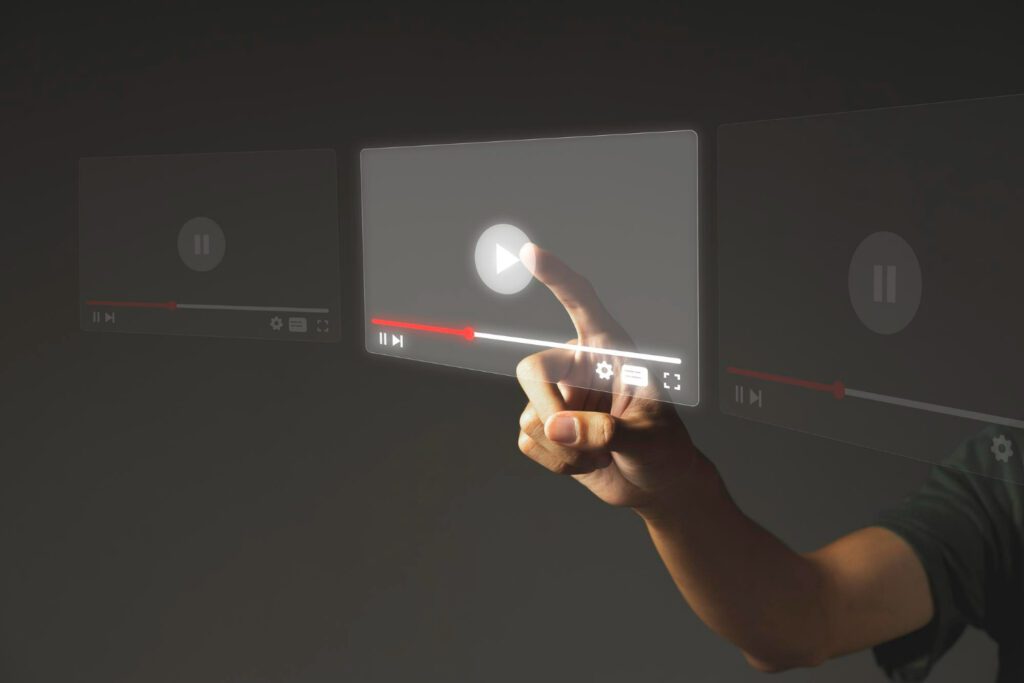 How does Video Marketing Promote Business Growth?
According to the reports, Statista predicts global video advertising spending will reach $120 billion by 2024. Of all the digital marketing services, video marketing has stood out as a prominent way to generate convertible leads and a positive return on investment.
Video is one of the most popular content types that users consume today. The hype around Instagram reels, Netflix, Amazon Prime, and YouTube video content are the best examples. With the proliferation of the internet and AI technology, people have become more connected. Hence, they can easily reach their target audience and convey the right message.
Table of Contents
According to a video marketing survey conducted by Statista, as of November 2022, 90% of marketers considered YouTube as the most popular marketing platform, 86% of marketers preferred using videos for Facebook marketing, and TikTok was used by 35% of those who surveyed. Earlier, only big brands used video advertising strategies, but with the rise of multiple video-sharing social platforms, MSMEs, startups, and even individuals have started creating engaging, high-quality videos to promote their brands.
94% of marketers believe that videos are a better way to understand a product or service and make the targeted audience understand its pros and cons. Of all the digital marketing services, video marketing has stood out as a prominent way to generate convertible leads and a positive return on investment. Now that you know about video marketing, let's look at the top trends that have grabbed the eyeballs.
Video marketing trends
According to the reports, Statista predicts global video advertising spending will reach $120 billion by 2024. Here are some of the key trends to be followed in 2023 to let your business shine globally.
Live videos – Owing to the global pandemic, live events had come to a halt. To compensate for the situation, live videos were trending as a means to connect with the audience. As things have come to 'normalcy,' this live video streaming has emerged from compensation to a prominent tool for engagement.
Shoppable videos – Although online shopping was always popular amongst the masses, shoppable videos have led to a more enhanced and dynamic shopping experience. Through live shopping videos, users can have a real-time view of the products and the entire shopping outlet, even while relaxing at their homes. You can add items to your cart there and then pay online.
Paid social video transparency – Social media platforms like Facebook and Instagram have emphasized 'transparency' by allowing video content creators to disclose when their posts are for endorsements. Popular tags of 'Sponsored' and 'paid partnership' enable users to identify the paid videos.
User-generated content (UGC) – Every top social media marketing agency considers UGC videos one of the most authentic and effective ways to connect with your audience. User-generated content is much more appealing to consumers and gives a more realistic view of the brand.
Video marketing tips and strategies for business growth
As a leading social media management company, SkyTrust understands the importance of video marketing for taking your brand to the next level. Below are some popular strategies for the same.
Product demonstration video – For a product-based company, the best way to gather new customers is by making a product demo video highlighting or filming a customer's feedback after using that product. Sharing such videos on social media handles is a great way to reach potential customers.
10-30 second product feature video – A 10-30 second product launch video showcasing its features, benefits, and usage in a bite-size video form is an excellent method to increase your users.
Testimonials – Client testimonials give real-time feedback to the users. Asking any of your satisfied customers to create a brief testimonial of your product or services and upload it on your social handles can significantly impact your targeted audience.
Q&A recorded sessions with a prospective client – Another way to understand your target audience's real-time insights, behaviors, needs, and preferences is a recorded Q&A session with your prospective client or a recent buyer. You can talk about their interests, experience of the newly taken product or service, reasons for choosing you, what they liked the most in your offerings, etc.
Brand story – Experimenting with narration and visuals to create a short, crisp, and creative brand story is a great way to reach out to more customers while explaining your brand's nature. Remember to stay on brand whenever going creative.
Understanding video marketing strategies is not just enough to reach your business goals. You should also be aware of the trending video production methods for creative and engaging output.
Video production trends
There are multiple video formats by which content creators can swear! Here are some prominent video production trends for 2023.
Short-form videos – Nobody has much time to spare in this fast-paced environment. Therefore, short-length videos dominate the social space by providing users with complete information in less time.
Smartphone videos – As smartphone cameras continue to upgrade, videos shot through these cameras have gained much traction. It is the best way to film a high-quality video without spending much on it.
Silent videos with closed captions – As per several sources, around 85% of videos are watched without sound on Facebook. Silent videos with closed captions are likely to be watched for a much longer time. It also has the potential to reach a wider audience, including those who have hearing difficulties.
Vertical video frame – The vertical video format was started with Snapchat. Recognizing its success in the market, Instagram and YouTube shorts followed the same path. It is more likely to retain the attention span of the user and facilitates scrolling.
Vlogs – Vlogging is one of the best video marketing tips to reach a wider global audience and promote your brand's products or services. It gives a glimpse of the individual's personal life, which appeals to the audience and builds trust among them. Many brands work with vloggers or influencers to promote their offerings and tap into their followers.
Suppose you are looking for trending social media marketing tips regarding video marketing. In that case, you must know that a compelling video ad is as effective and efficient as taking on a video trend. It all depends on the purpose of the video. Large or small, every brand plays on video trends and compelling ads. It's just the purpose that matters!