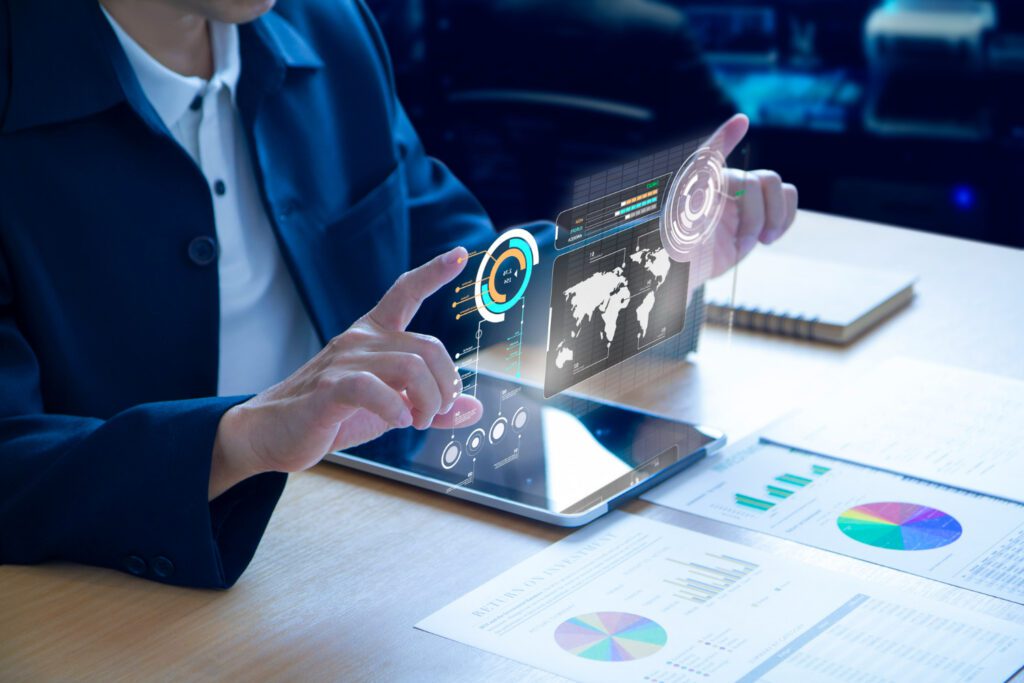 Top 10 digital marketing agencies in Philadelphia
Highly revered as the country's first 'World Heritage City", Philadelphia, or as commonly called "Philly," is way more than its infamous cheesesteaks. It is the city that gave us stars like Kevin Hart and Will Smith. It is also home to some of the best digital marketing agencies in Philadelphia, Pennsylvania.
It takes a lot of time for a company to make a name for itself and slingshot its way to the highest echelons of commerce and business. For some, all it takes is a nice and convincing brand story that consumers can connect to and latch onto. If a product or a service has a backstory, then selling the product to a diverse range of consumers from different walks of life becomes extremely easy and convincing.
But how can a company make that a reality? All they need is a good marketing strategy to propel your brand to greater heights – a strategy that will enable people to understand and trust the brand without the need to incorporate word-of-mouth advertisement.
As you sink your teeth into the article, you shall be introduced to a list of the 10 best digital marketing agencies in Philadelphia. Rest assured that your company's name and distinctive narrative will be at the forefront of everyone's minds.
Best Philadelphia based digital marketing agencies
As new and creative marketing channels emerge, digital agencies continuously broaden their offerings to stay ahead. They now provide various services, such as developing mobile and web applications, devising branding strategies, and crafting virtual reality experiences. With that said, let's delve into the top 1% of digital agencies that are spearheading the industry.
Idea Evolver
Idea Evolver is a company that helps businesses, regardless of their size, to make the most of the latest and most efficient technologies in order to boost their content marketing and search experience strategies. Their team works towards creating effective digital marketing campaigns that have the greatest impact on the market.
This approach allows companies to harness the power of their own brand stories and attract new customers through the Internet. By utilizing cutting-edge technology and marketing techniques, they guide their clients toward developing successful campaigns that drive business growth.
SageFrog Marketing Group
SageFrog Marketing Group is a full-service marketing agency located in Philadelphia, PA. Since its founding in 2002, the company has grown to a team of 11-50 individuals. Their specialization includes email marketing, web design, public relations, advertising, branding, and digital marketing services. The agency caters to a diverse range of industries, including business services, healthcare, IT, financial services, and manufacturing industries. Some of their clients include Defibtech, Razor Technology, APEX, and Core Solutions.
Skytrust IT Solutions
Skytrust is a digital marketing agency providing diverse services to help businesses excel in the digital realm. Their expertise encompasses SEO, SMM, Google Ads, ORM, web development, email marketing, mobile app development, business consulting, staffing solutions, and cloud computing, making them well-equipped to handle all digital marketing needs. With their knowledge and experience, they can assist you in enhancing your online visibility, creating engaging content, and optimizing your website's functionality for success.
DMi Partners
DMI Partners is a digital marketing agency founded in 2003 and headquartered in Philadelphia, PA. With a team size of 51-100, the agency specializes in providing media buying and planning, digital strategy, and web development services. Among their notable clients are Avalon Flooring, Moonfloor, Tony Luke's eCommerce, and Rastelli's. With a focus on delivering tailored solutions that drive results, they have established themselves as a reliable partner for businesses looking to enhance their online presence and reach their target audiences.
160over90
160over90 is a full-service creative agency established in 2000 that offers marketing solutions to businesses in the education, financial, and retail sectors. The agency has in-house teams dedicated to analytics and creativity, enabling them to provide comprehensive services to clients. 160over90 serves enterprise clients around the world, including the UK, China, and Australia. The agency's commitment to delivering outstanding results has earned them a reputation as a reliable partner for businesses looking to expand their reach and improve their market performance.
Media Proper
Media Proper, a digital marketing agency founded in 2000, is based in Philadelphia, PA. The company caters to a diverse range of clients across various industries, including business services, eCommerce, education, legal, manufacturing, non-profit, and retail. With a team size of 1-10, they specialize in providing web design, eCommerce, mobile, and WordPress management services. Some of their notable clients include Awesome Foods, Exelon Clearsight, Bucks County SPCA, and UPenn GRASP Robotics Lab.
Brownstein Group
Established in 1964, Brownstein Group is a well-established marketing agency in Philadelphia. With over fifty years of experience, they offer advertising and branding services to companies in the area and beyond. Their services include public relations, strategy, social media, and digital communications, encompassing website development and video production. The agency's longevity and broad range of services make it a reliable partner for businesses seeking to enhance their brand visibility and marketing efforts. Their dedication to providing high-quality services has earned them a reputation as one of the best marketing agencies in Philadelphia.
1Digital Agency
Based in Philadelphia, PA, 1Digital Agency has been offering digital marketing solutions since 2012. The agency provides a range of services such as eCommerce solutions, PPC, SEO, CPC, Magento, Shopify Plus, email marketing, and digital marketing to clients in various industries, including automotive, consumer products & services, eCommerce, gaming, healthcare, and legal cannabis.
The company's list of prominent clients includes Bob Ross, Rollie, Hitachi, and Steinway & Sons. The agency's dedication to providing quality services helps them build long-term relationships with their clients, and they continue to grow and expand their services.
Neff Associates
Established in 1987, Neff Associates provides comprehensive marketing solutions to companies in the retail, real estate, and tourism sectors. They specialize in creating effective and cost-efficient campaigns for their clients. They take a holistic approach to client marketing, offering a range of in-house services such as creative design, public relations, social media management, and website design. Their work with national and international brands has earned them recognition from prestigious awards such as the Ace, Telly, and Hermes Creative Awards.
Square 2 Marketing
Founded in 2003, Square 2 Marketing is a full-service sales and marketing agency in Conshohocken, Pennsylvania. They offer an extensive range of services, including content marketing, web design, and marketing strategy. Their clientele hails from various industries, such as business services, medical, IT, manufacturing, and telecommunications.
As a comprehensive marketing agency, Square 2 Marketing aims to provide the best services to its clients by utilizing its team's collective expertise and experience. They strive to offer personalized solutions that cater to each client's unique needs and goals, thus enabling them to enhance their business growth and increase revenue.