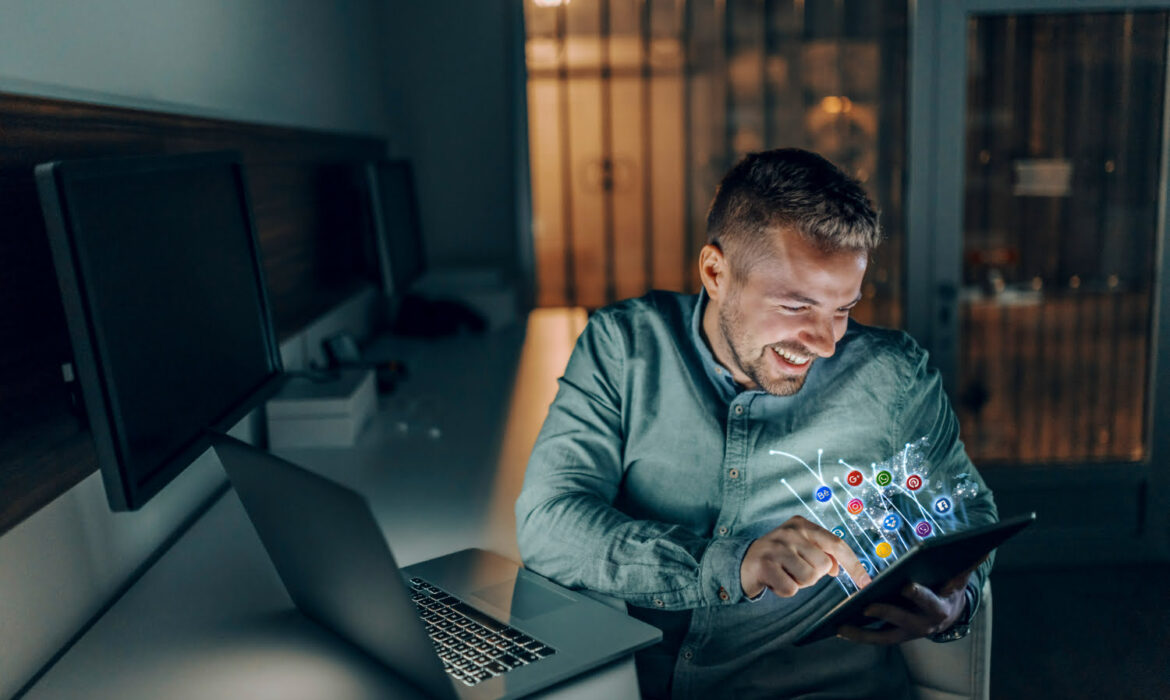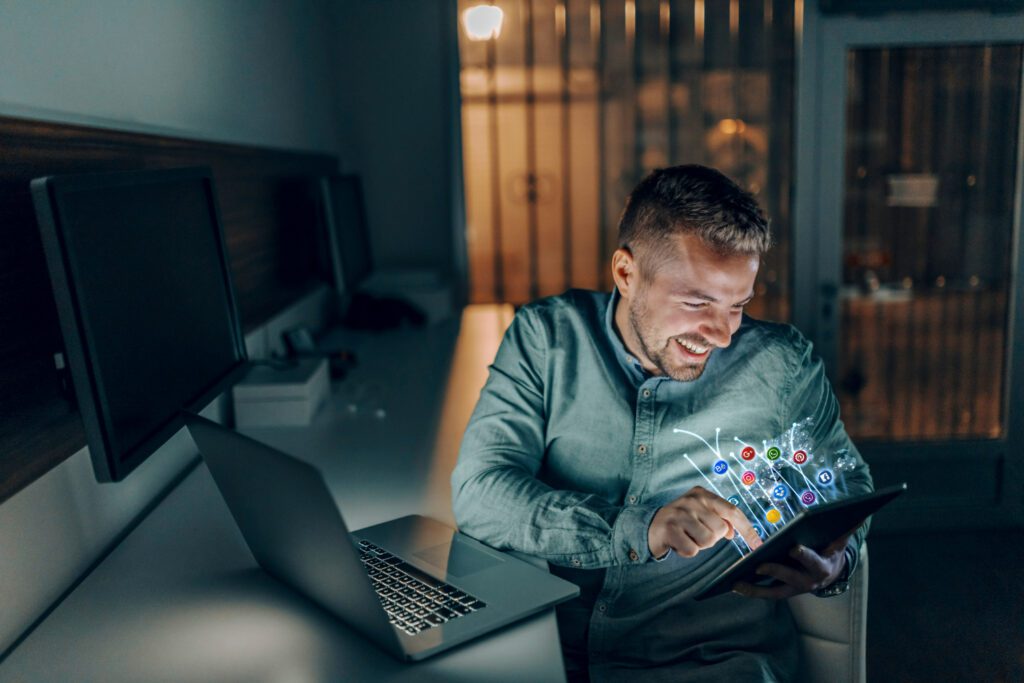 10 Best Digital Marketing Firms in New York City
New York, one of the largest cities in the United States, boasts a flourishing digital marketing industry. This blog delves into the leading digital marketing agencies in the infamous city, "The Big Apple," and highlights the unique features that set them apart from their competitors.
Digital marketing agencies in New York are at the forefront of the industry, offering cutting-edge strategies and innovative solutions to help businesses thrive in the digital age. With a wealth of experience and expertise, these agencies provide a range of services that can help companies boost their online presence and reach new audiences.
Table of Contents
What is Digital Marketing?
It involves promoting brand names, products, services, etc. on numerous online channels using various unconventional technologies. It includes but is not limited to using strategies and tactics that can help you reach your audience via several technological mediums on digital platforms and keep them engaged with your brand and its communication. The main objective of digital marketing for a brand is to simply connect with the potential customers, build and spread brand awareness, drive traffic to your site, and eventually accomplish business objectives like enhanced sales and improved reach.
How Does Digital Marketing Work?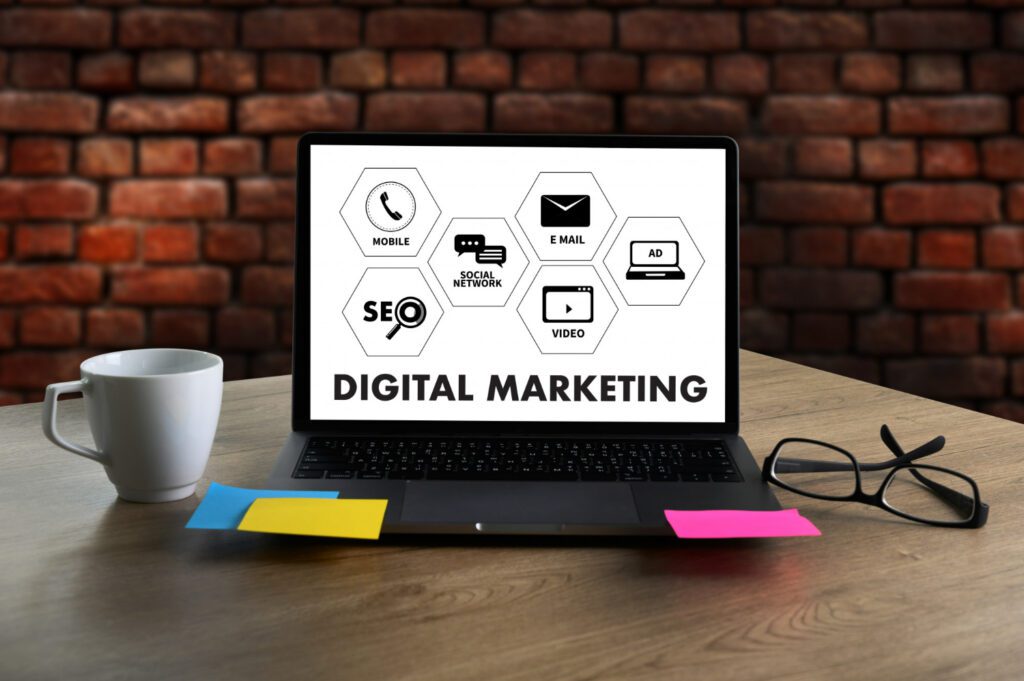 It includes a certain set of methodologies and diverse techniques that ensure your desired ROI and give your business the boost it needs to grow in the respective field. Here are some techniques:
SEO Strategy: Search Engine Optimization is about optimising the website's content, analyse its structure, and working on improving other technical elements that help in enhancing the visibility of your brand in the digital world. Altogether it works toward improving your overall ranking on search engine results pages (SERPs) that divert the organic (unpaid) traffic to your desired digital destination, i.e. your website. If you search for the best SEO agency in NYC, the SERPs will show you endless results. It all is the work of some meticulous SEO optimization by these agencies.
Content Marketing: If you aim to attract your audience to your website, directly and indirectly, you need to keep promoting your textual content that contains all the necessary keywords related to your business or brand. It can be a blog, an article, a press release, a media release, a case study, an infographic, etc. Whatever your content strategy is, make sure it is relevant, consistent, and valuable as well as follow all the guidelines of search engines so you can rank better on SERPs.
Social Media Marketing (SMM): Because your target audience, which could be any age group, is available on social media platforms, brands are also turning that opportunity into a branding technique by marking their presence on these platforms. They vary from Meta's Facebook and Instagram to trending Twitter and professional LinkedIn. In order to build your brand awareness, you need to engage your brand with your users as well as promote your products or services. You will find a plethora of social media agencies in NYC to cater to any and every need of any brand.
Influencer Marketing: There is no lack of people on social media who are generating catchy content for their audience and getting paid by brands to promote their products. They have become the influencers who affect their followers' perception about many things, be it a social issue or a brand experience. In short, as they have the power to influence their target audience's purchase decision, they are called influencers. There are social media influencers who have their own niche or industry which can be utilised by a brand to promote the latter's products or services via sponsored posts, giveaways and contests, product reviews and unboxings, takeovers and guest posts, event coverage, and more.
PPC Strategy: Pay-per-click advertising is the paid ad campaigns on search engines like Google Ads and Bing ads, as well as running paid campaigns on social media platforms. On all these platforms, you as an advertiser have to pay only when a user clicks on your ad. PPC gets you the desired traffic diversion to your website at a cost. Brands with great budget are making the most of these PPC strategies to get them the ROI of their vision and mission.
Email Marketing: Under this digital marketing strategy, a brand usually sends emails to a targeted group of audience with the main intent to promote products and services, and basically to build brand awareness. It all leads to engaging customers and driving conversions to the brand or business. It is the best way for a brand to directly reach its audience and engage with the same without any intermediate. That targeted audience consists of current and/or potential customers and targets them with a diverse range of strategies, or in this case, a diverse set of emailers.
Affiliate Marketing: This type of marketing is done to promote one's business by collaborating with third-party affiliates or individuals who can help them grow their business. For every lead, sale, and revenue generated through the third-party affiliate, he or she earns a commission. This marketing strategy is a win-win for all as the advertiser achieves his or her anticipated sales along with enhanced visibility while the affiliate earns the desired income by promoting your product or service.
Video Marketing: Video is the type of content that attracts and engages the audience more than any other form of marketing strategy. The visual aspect of a content piece is more enticing than textual content and the audience has evolved to the extent that it prefers treating its senses to a visual treat of a video than of a written piece of information or motivation or entertainment. It can vary from stories to reels to YT shorts, and more. All these could be about creating and sharing content to showcase products or services.
Mobile Marketing: It covers a wide range of activities like promotion via text messages, pop-up ads, etc. It is the easiest mode of one-way communication to reach out to the desired audience on their smart devices. As smartphones and tablets occupy the most time of our usually busy lives, brands and businesses take up this strategy to personally reach out to their targeted audience. It saves brands a lot of energy to reach the end-user by any other mean but it certainly include   thorough planning ad strategy formation that specifically suit their tastes and preferences
From search engine optimization (SEO) and social media marketing to pay-per-click (PPC) advertising and content creation, digital marketing agencies in New York have the skills and resources needed to help businesses of all sizes succeed in the online world. They use the latest tools and technologies to analyze data, monitor performance, and make data-driven decisions to help their clients achieve their goals.
One of the key advantages of working with a digital marketing agency in New York is their ability to tailor their approach to each client's specific needs and goals. Whether a business wants to increase its brand awareness, drive more traffic to its website, or generate more leads and sales, these agencies can design and implement a customized strategy that delivers results. So, without any more delay, let's look at who is the best in business.
Best digital marketing agencies in NYC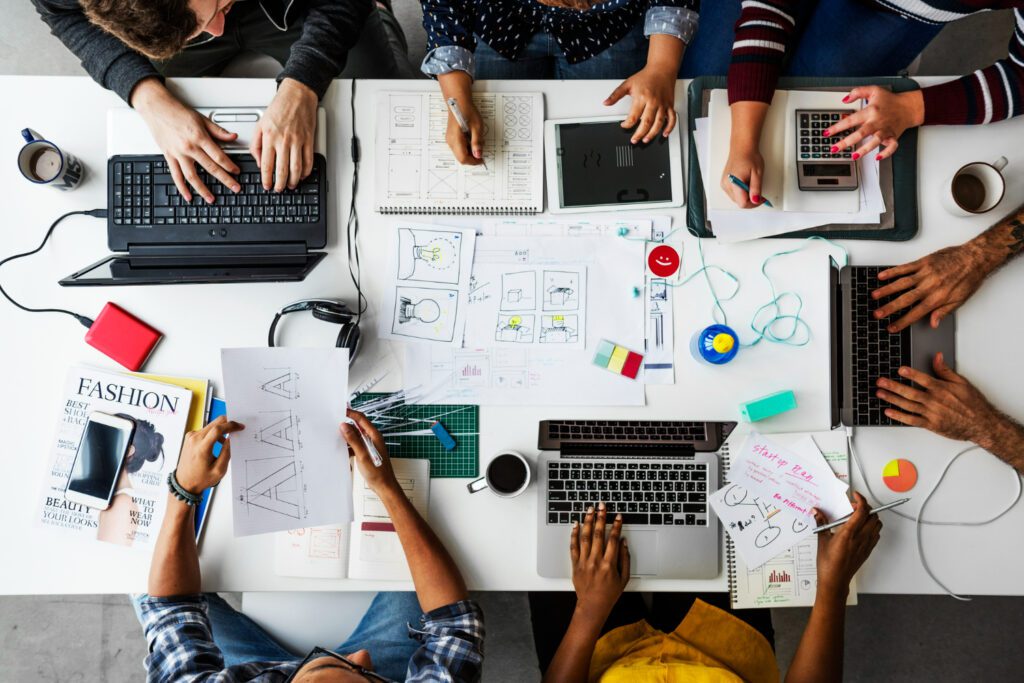 With the emergence of new and innovative marketing channels, digital agencies are constantly expanding their services. These services include the creation of mobile and web applications, branding strategies, and virtual reality experiences. Let's explore the top 1% of digital agencies leading this field.
Moburst
Moburst is a leading full-service digital agency with offices in New York City, San Francisco, and two other continents. Their expertise in crafting digital strategies for startups and global brands drives sustainable growth, as evidenced by their impressive client list, including Uber, Google, and eBay. Specializing in mobile app marketing, they possess a deep understanding of digital challenges and have helped nearly half of all mobile apps with 1+ billion users. Their key services include UX, digital strategy, SEO, social media management, media buying, web design, development, and video production.
NuStream Media
NuStream Media is a digital marketing agency with five offices serving businesses in New York City and surrounding areas. Their services cater to clients' requirements to expand their presence in the virtual market through a range of online, visual, and print methods. They offer comprehensive services, including graphics, SEO, video marketing, website development, and pay-per-click campaigns. Their goal is to provide customized digital marketing solutions that help increase sales and boost clients' online presence. With a focus on delivering outstanding results, NuStream is dedicated to helping businesses grow and stand out in the ever-evolving digital landscape.
Skytrust IT Solutions
Skytrust, a leading digital marketing agency in NYC, specializes in delivering exceptional services to help businesses enhance their online presence. Their team of proficient experts employs customized strategies to ensure optimal results for each client, offering a comprehensive range of services, including SEO, PPC, social media, and content marketing. Their relentless dedication to excellence and exceptional outcomes makes it the perfect option for businesses aiming to succeed in the digital realm. Choose Skytrust to access the best digital marketing services available in New York City and take your business to new heights of success.
Grey Global Group
Grey Group, a New York City-based marketing agency founded in August 1917, has a team of 2,400 employees and operates globally. They specialize in providing various marketing services to assist businesses. Grey Group was established by Lawrence Valenstein, Arthur C. Fatt, Larry Valenstein, and Arthur Fatt. With a proven track record, they offer effective marketing strategies to help clients scale their business. Their services include creative strategy, business consultation, design, social media influencers, experience mapping, and product activation. Grey Group has worked with many reputable clients, such as Coca-Cola, Pfizer, GSK, and Nestle. For more information about their services, visit the company's website.
Foreignerds Inc.
Established in 2013, Foreignerds Inc. is a digital marketing agency based in New York City that offers a wide range of services. They assist business owners in boosting search engine traffic, increasing brand awareness, and maximizing profits by providing on-page and off-page SEO solutions.
The agency specializes in creating ad campaigns for social media platforms, including LinkedIn, Pinterest, Facebook, Twitter, and Instagram. In addition, they offer web development and influencer marketing services. Foreignerds has worked with many reputable clients, such as Adobe, Adani, Pets Best, and Wipro.
Acronym
Acronym, a Manhattan-based agency founded in 1995, prioritizes a search-first approach in its digital marketing strategies for clients. The agency believes that search is the most effective way to understand and personalize customers' needs. It combines it with data analysis and AI-based technologies to create customized messaging and content strategies. Acronym's 110-120 employees team specializes in SEO and SEM services for B2B and B2C industries. By leveraging search and technology, Acronym helps clients achieve their digital marketing goals with targeted and informed campaigns.
PBJ Marketing
PBJ Marketing is a renowned full-service digital marketing agency based in New York and Washington, D.C. It is highly regarded in the industry for its expertise in SEO and PPC and has received numerous positive reviews on Clutch. The agency collaborates with clients to craft custom digital solutions that leverage their business knowledge and PBJ's interactive skills. PBJ Marketing offers a comprehensive suite of services that includes paid media, SEO, reputation management, content marketing, website creation, and social media management. The company's expertise and dedication have helped numerous businesses achieve digital marketing goals.
Alto Palo
Alto Palo is a New York City-based company that provides digital marketing services to businesses. Their team of marketing specialists has expertise in search engine optimization and marketing techniques. They work closely with clients to develop and execute organic search and ranking strategies that enhance their online visibility. The company also leverages Google Merchant services to place products and content across Google.Through metrics analysis, Alto Palo identifies areas for improvement and guides clients on what to build next. In addition to digital marketing, they offer web development, e-commerce, and branding services. With a comprehensive suite of services, Alto Palo helps businesses establish a strong online presence and achieve their growth goals.
Bird Marketing
Bird Marketing is one of the most reviewed agencies on Clutch and boasts one of the highest ratings. The agency has received numerous five-star online reviews and has been recognized with awards from top media companies. With offices in NYC and Dubai and two in the U.K., Bird Marketing offers technical web, digital marketing, and creative services. Their portfolio includes helping Huawei with its digital strategies by providing detailed documentation and consultation workshops to identify market opportunities in the telecom industry. Their key services include web design, SEO, and pay-per-click (PPC) management.
Converge
Converge, a Manhattan-based agency established in 2006, takes a unique multi-disciplinary approach to enhance the customer journey. Their comprehensive marketing, business intelligence, and technology roadmaps equip clients with effective strategies to maximize their ROI objectives. Converge's proprietary technology solutions, integrated with their media strategy, provide real-time data and insights that empower clients to stay ahead of the competition. With a team size of 170-180 employees, Converge specializes in key services such as SEO, email, SEM, and paid social, enabling clients to leverage their expertise and improve their customer journey. Converge's commitment to innovation and strategy distinguishes them as a leading agency in the industry.
How to find Best Digital Marketing Agency?
To find the most suitable digital marketing agency, you can follow these steps:
Define your goals: Determine what you want to achieve with your digital marketing efforts. Whether it's increasing brand awareness, driving website traffic, or generating leads, having clear goals will help you find an agency that aligns with your objectives.
Assess your budget: Determine how much you are willing to invest in digital marketing. This will help you narrow down your options and find agencies that offer services within your budget.
Research and shortlist agencies: Look for digital marketing agencies that specialize in your industry or have experience working with businesses similar to yours. Read reviews, case studies, and testimonials to get an idea of their expertise and track record.
Evaluate their services: Review the services offered by each agency. Consider whether they provide a comprehensive range of digital marketing services, including search engine optimization (SEO), pay-per-click (PPC) advertising, social media marketing, content marketing, and more. Ensure that their services align with your specific needs.
Consider their expertise: Look for agencies that have a team of experienced professionals with expertise in different areas of digital marketing. Check if they have certifications or partnerships with major platforms like Google or Facebook, as this can indicate their level of expertise.
Request proposals and ask questions: Reach out to the shortlisted agencies and request proposals. Ask them about their strategies, methodologies, and how they measure success. Inquire about their reporting and communication processes to ensure they provide regular updates and insights.
Check their portfolio: Review the agency's portfolio to see examples of their previous work. Look for case studies or success stories that demonstrate their ability to achieve results for their clients.
Consider their communication and transparency: Communication is crucial when working with a digital marketing agency. Ensure that they are responsive, transparent, and willing to listen to your needs and concerns.
Seek references: Ask the agency for references from their current or past clients. Reach out to these references to get their feedback on the agency's performance, professionalism, and results.
Compare costs and contracts: Evaluate the costs and contract terms offered by each agency. Consider factors such as pricing structure, contract duration, and any additional fees. Choose an agency that offers a fair pricing model and contract terms that suit your business needs.