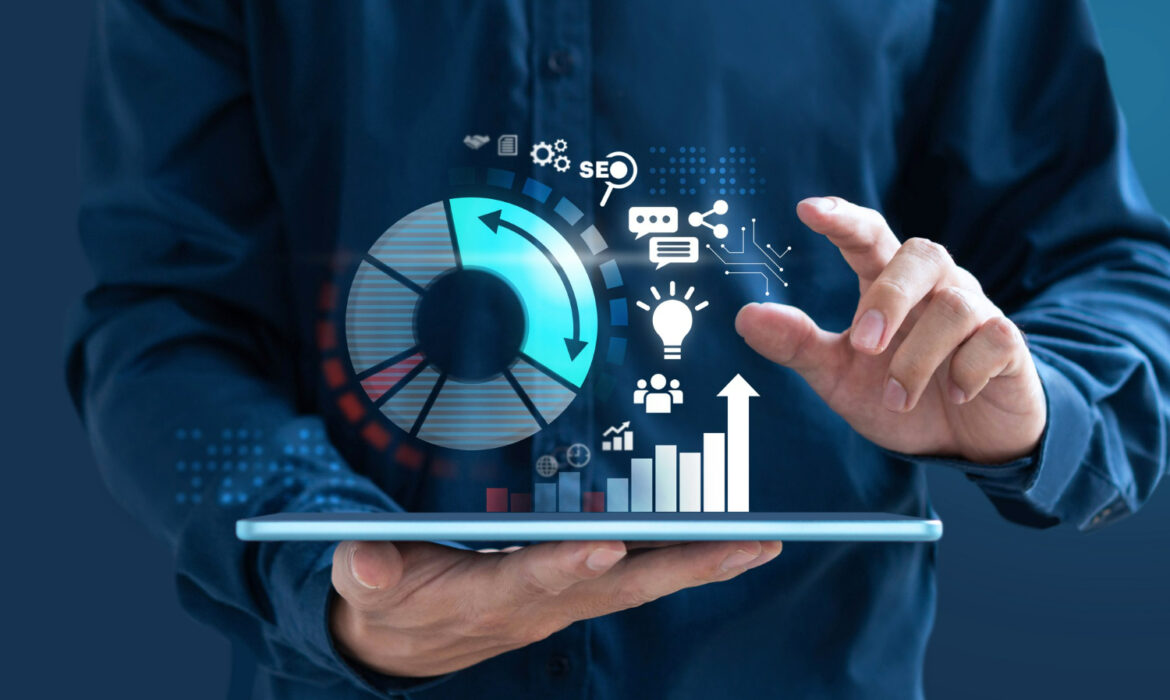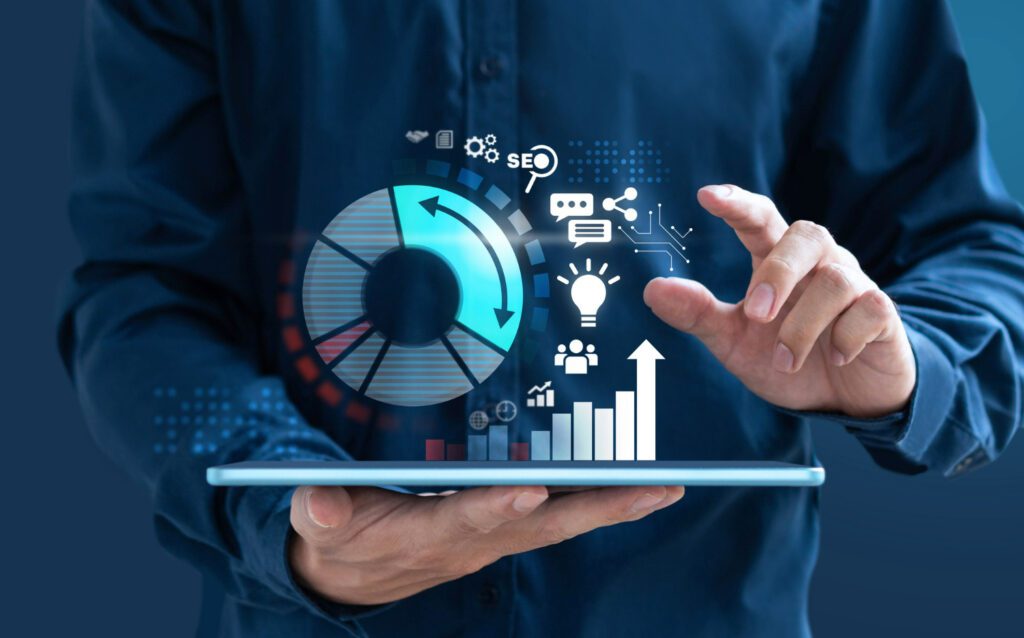 Top 10 Digital Marketing Agencies in Boston
As one of the biggest cities in the United States, Boston is home to a thriving digital marketing scene. In this blog, we'll explore the top 10 digital marketing agencies in Boston and what makes them stand out from the rest.
Table of Contents
What is Digital Marketing?
It involves promoting brand names, products, services, etc. on numerous online channels using various unconventional technologies. It includes but is not limited to using strategies and tactics that can help you reach your audience via several technological mediums on digital platforms and keep them engaged with your brand and its communication. The main objective of digital marketing for a brand is to simply connect with the potential customers, build and spread brand awareness, drive traffic to your site, and eventually accomplish business objectives like enhanced sales and improved reach.
How Does Digital Marketing Work?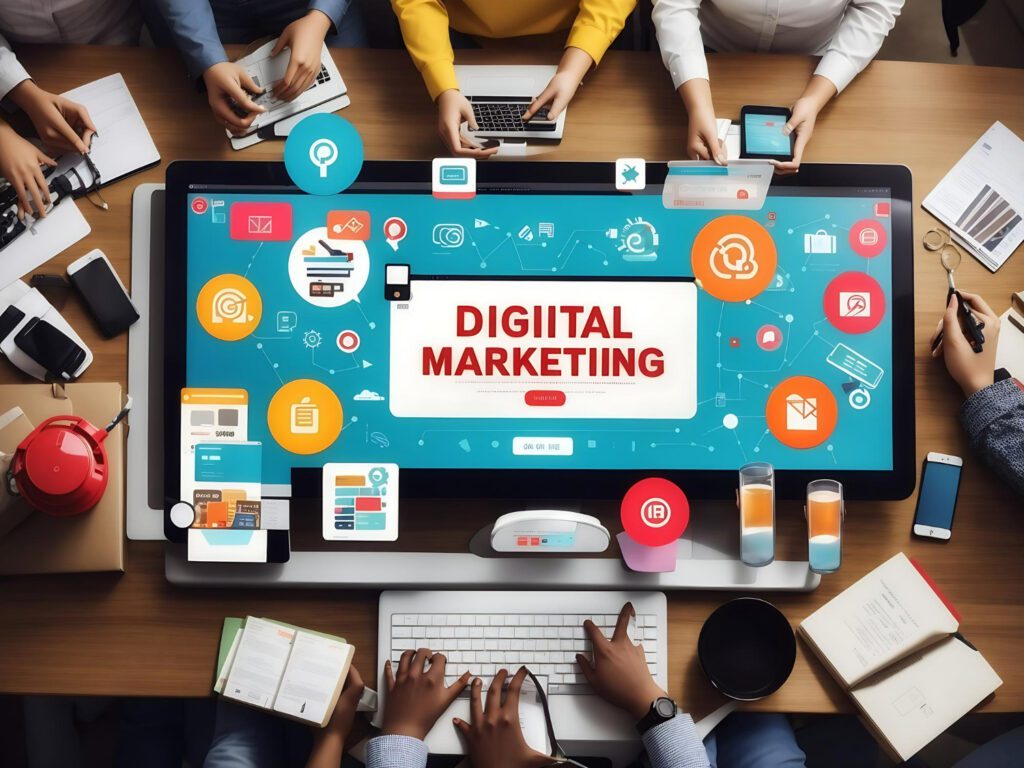 It includes a certain set of methodologies and diverse techniques that ensure your desired ROI and give your business the boost it needs to grow in the respective field. Here are some techniques:
SEO Strategy: Search Engine Optimization is about optimising the website's content, analyse its structure, and working on improving other technical elements that help in enhancing the visibility of your brand in the digital world. Altogether it works toward improving your overall ranking on search engine results pages (SERPs) that divert the organic (unpaid) traffic to your desired digital destination, i.e. your website. If you search for the best SEO agency in Boston, the SERPs will show you endless results. It all is the work of some meticulous SEO optimization by these agencies.
Content Marketing: If you aim to attract your audience to your website, directly and indirectly, you need to keep promoting your textual content that contains all the necessary keywords related to your business or brand. It can be a blog, an article, a press release, a media release, a case study, an infographic, etc. Whatever your content strategy is, make sure it is relevant, consistent, and valuable as well as follow all the guidelines of search engines so you can rank better on SERPs.
Social Media Marketing (SMM): Because your target audience, which could be any age group, is available on social media platforms, brands are also turning that opportunity into a branding technique by marking their presence on these platforms. They vary from Meta's Facebook and Instagram to trending Twitter and professional LinkedIn. In order to build your brand awareness, you need to engage your brand with your users as well as promote your products or services. You will find a plethora of social media agencies in Boston to cater to any and every need of any brand.
Influencer Marketing: There is no lack of people on social media who are generating catchy content for their audience and getting paid by brands to promote their products. They have become the influencers who affect their followers' perception about many things, be it a social issue or a brand experience. In short, as they have the power to influence their target audience's purchase decision, they are called influencers. There are social media influencers who have their own niche or industry which can be utilised by a brand to promote the latter's products or services via sponsored posts, giveaways and contests, product reviews and unboxings, takeovers and guest posts, event coverage, and more.
PPC Strategy: Pay-per-click advertising is the paid ad campaigns on search engines like Google Ads and Bing ads, as well as running paid campaigns on social media platforms. On all these platforms, you as an advertiser have to pay only when a user clicks on your ad. PPC gets you the desired traffic diversion to your website at a cost. Brands with great budget are making the most of these PPC strategies to get them the ROI of their vision and mission.
Email Marketing: Under this digital marketing strategy, a brand usually sends emails to a targeted group of audience with the main intent to promote products and services, and basically to build brand awareness. It all leads to engaging customers and driving conversions to the brand or business. It is the best way for a brand to directly reach its audience and engage with the same without any intermediate. That targeted audience consists of current and/or potential customers and targets them with a diverse range of strategies, or in this case, a diverse set of emailers.
Affiliate Marketing: This type of marketing is done to promote one's business by collaborating with third-party affiliates or individuals who can help them grow their business. For every lead, sale, and revenue generated through the third-party affiliate, he or she earns a commission. This marketing strategy is a win-win for all as the advertiser achieves his or her anticipated sales along with enhanced visibility while the affiliate earns the desired income by promoting your product or service.
Video Marketing: Video is the type of content that attracts and engages the audience more than any other form of marketing strategy. The visual aspect of a content piece is more enticing than textual content and the audience has evolved to the extent that it prefers treating its senses to a visual treat of a video than of a written piece of information or motivation or entertainment. It can vary from stories to reels to YT shorts, and more. All these could be about creating and sharing content to showcase products or services.
Mobile Marketing: It covers a wide range of activities like promotion via text messages, pop-up ads, etc. It is the easiest mode of one-way communication to reach out to the desired audience on their smart devices. As smartphones and tablets occupy the most time of our usually busy lives, brands and businesses take up this strategy to personally reach out to their targeted audience. It saves brands a lot of energy to reach the end-user by any other mean but it certainly include thorough planning ad strategy formation that specifically suit their tastes and preferences
From search engine optimization (SEO) and social media marketing to pay-per-click (PPC) advertising and content creation, digital marketing agencies in New York have the skills and resources needed to help businesses of all sizes succeed in the online world. They use the latest tools and technologies to analyze data, monitor performance, and make data-driven decisions to help their clients achieve their goals.
One of the key advantages of working with a digital marketing agency in New York is their ability to tailor their approach to each client's specific needs and goals. Whether a business wants to increase its brand awareness, drive more traffic to its website, or generate more leads and sales, these agencies can design and implement a customized strategy that delivers results. So, without any more delay, let's look at who is the best in business.
Marketing is the bedrock and foundation for any brand's growth in the market and revenue generation. Boston is home to a vibrant and competitive digital marketing scene, with a range of agencies catering to businesses of all sizes and industries. These agencies offer a variety of services, including SEO, PPC advertising, social media marketing, content marketing, and more.
With the city's strong business community and thriving technology sector, Boston digital marketing agencies are at the forefront of innovation. They are constantly evolving to meet the changing needs of clients. Whether you're a small startup or a large enterprise, partnering with a digital marketing agency in Boston can help you reach your target audience, increase your online visibility, and drive growth for your business.
Best digital marketing agency Boston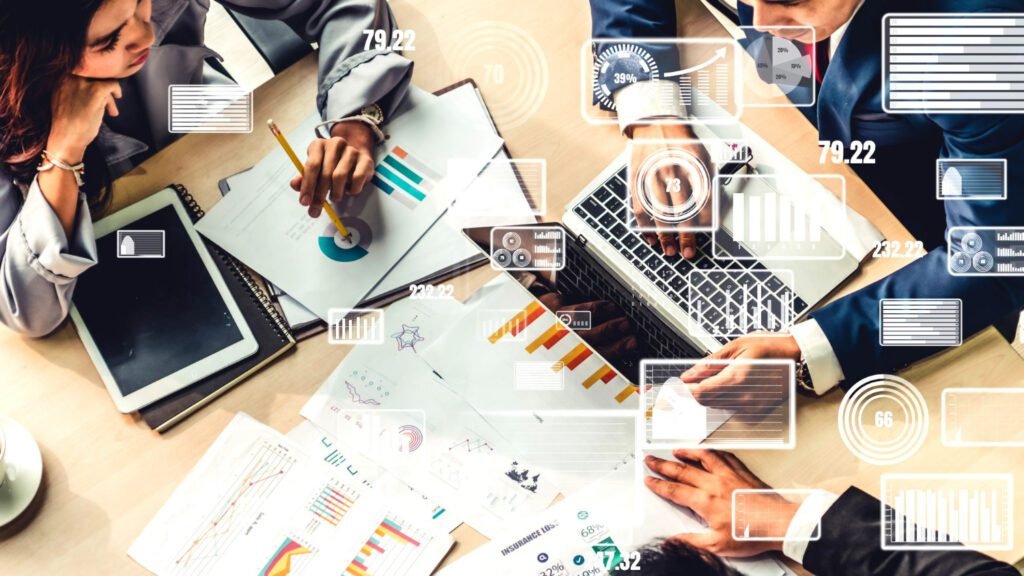 While all digital marketing agencies offer similar services, only a select few are exceptional and stand out for their outstanding work. Therefore, we have compiled a list of some of Boston's finest marketing agencies:
Verndale
This organization is a Customer Experience Agency located in the southern part of Boston. Verndale leverages its proficiency in the customer journey to synchronize strategy and technology in creating an all-encompassing customer experience. Their approach entails using data-driven design and technology to create an impactful impression at each touchpoint.
Insegment
Online advertising, SEO, web design, content creation, and analytics are just some niches that Insegment specializes in. Their expertise is offered to clients in the IT, education, advertising, and marketing industries. With a proven track record of boosting web traffic and interaction, Insegment has earned a reputation for delivering results. Their impressive client list includes Harvard University Alumni Association, Kaspersky Labs, Arbor Networks, and CyberArk Technologies.
Skytrust IT Solutions
Skytrust is a comprehensive digital marketing agency that provides various services to help businesses succeed in the current digital landscape. They have a team of experts that specialize in SEO, SMM, Google Ads, ORM, web development, email marketing, mobile app development, business consulting, staffing solutions, and cloud computing, making them capable of handling all aspects of your digital marketing needs.
Their professionals are committed to delivering top-notch solutions that assist you in growing your business and achieving your objectives. Whether you require help boosting your online visibility, creating compelling content, or improving your website's functionality, Skytrust has the skills and knowledge to assist you in achieving your goals.
Perficient
This agency tailors marketing strategies to meet the unique needs of each client, including social media, email automation, paid media, and SEO. To enhance customer experience, Perficient also integrates web redesigns and customer journey mapping into the marketing strategy to increase conversions and drive traffic. They have worked with renowned brands such as Caesars Entertainment, Bass Pro Shops, Life Fitness, and Twilio to deliver successful digital transformation projects. Perficient's expertise in digital marketing makes them a valuable partner for businesses seeking to boost their online presence.
Epsilon
Epsilon is a leading global marketing agency that provides a wide range of services, including web and mobile development, UI/UX design, digital strategy, and content marketing. They work with clients in various sectors, including finance, non-profit, real estate, energy, IT, supply chain, logistics, and transportation. Epsilon is recognized by its clients as a supportive partner who helps them achieve their marketing objectives.
Their client portfolio includes well-known brands such as Walgreens, Marriott, California State Lottery, and Staples. With their expertise and experience in marketing, Epsilon is a reliable partner for businesses looking to enhance their digital presence and boost their brand image.
Accomplish Media
Accomplish Media is a one-stop shop for web design, branding, and marketing needs. Their services cater to enhancing web presence and brand awareness. With a diverse range of marketing services, including content marketing, social media management, SEO, PPC, brand awareness campaigns, and social and content media gamification, they are capable of meeting all marketing requirements.
Accomplish Media has had the pleasure of working with notable organizations such as MSPCA, MIT, Northeastern University, Novartis, LoveSac, Cricket, and VetX.
Millennium Agency
This agency is a renowned PR and digital marketing firm that caters to clients across diverse industries, including IT, manufacturing, consumer products, and services. They specialize in web design, web development, content marketing, and public relations services.
The company is renowned for its software technology expertise and top-notch service quality. Their impressive client roster includes major brands like 7-11 stores, TJMaxx, Dunkin Doughnuts, and Eversource, among others. Their wide range of services and industry knowledge make them a top choice for businesses seeking comprehensive marketing and PR solutions.
Amp Agency
Amp Agency is a comprehensive marketing firm that produces integrated digital products for diverse businesses. The company has worked with some of the world's largest brands, helping to increase visibility and engage consumers. For instance, Amp was instrumental in creating a more prominent profile for Starbucks' charitable initiatives and extending the reach of Patagonia's "Worn Wear" program.
Their impressive client roster includes global brands like Nike, Maybelline, Playstation, TaylorMade, and Amazon. Amp's innovative approach to marketing and digital products has made them a top choice for companies seeking effective marketing strategies and impactful digital campaigns.
Digital Impulse
This company specializes in digital marketing and web design agency, catering to web development, design, SEO, digital strategy, and social media marketing services. They cater to various industries, including advertising and marketing, financial services, eCommerce, and healthcare.
Their client list includes ROC NATION, Boston Scientific, Blink, and Conformis. They offer a comprehensive range of services to ensure their clients get the best possible results.
Boston Digital
Boston Digital customizes its services to suit each company's unique objectives, history, and customer base. By leveraging a combination of strategy, design, product development, paid search, SEO, and other tools, they work to elevate brands across various channels. Their client list includes industry giants such as Bose, ASPCA, and Avid, among others.