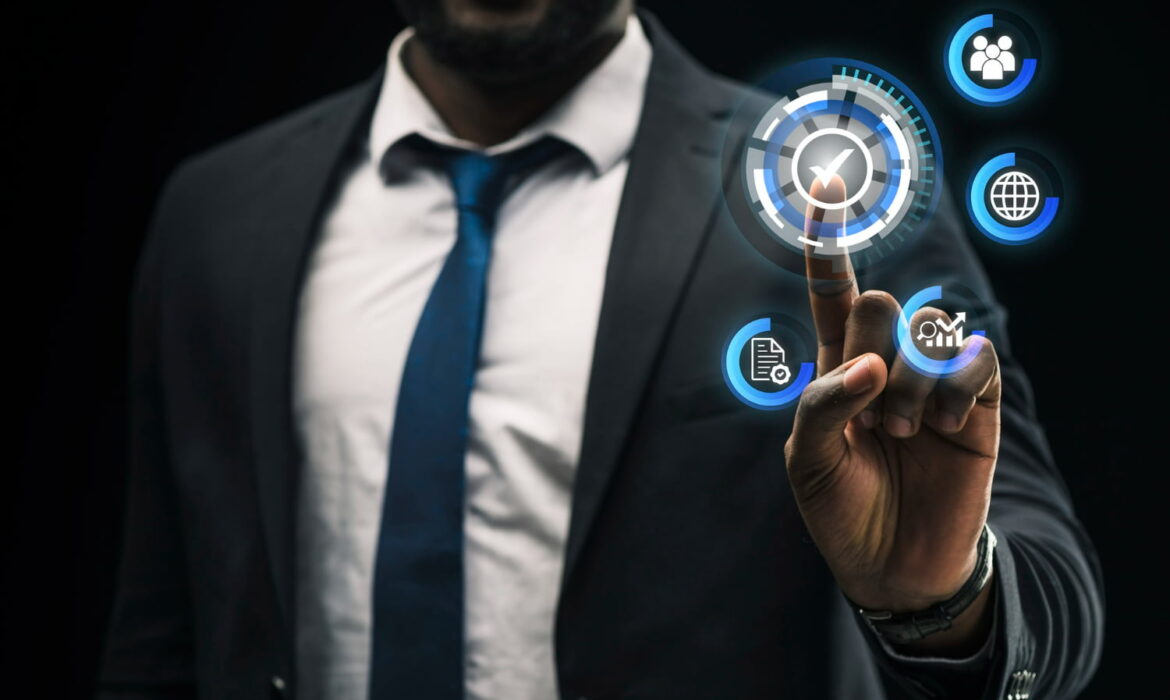 What is an Omnichannel Brand? How can it Help You Grow?
An omnichannel strategy is an effective marketing experience that allows users to easily navigate multiple channels before making the final purchase.
What is Omnichannel marketing?
In today's fast-paced digital environment, customers and businesses are empowered with new technologies and channels at their fingertips. Organizations are paving ways to synchronize the online and offline touchpoints of brands and create a seamless user experience. Omnichannel marketing is all about the integration and cooperation of multiple to interact with customers efficiently.
You might have noticed that many times whenever browsing anything online, you add your choice of product to the cart but don't end up buying it. Later, you see the ad for that abandoned product on your social media platforms also. This is not any miracle; it's an example of an omnichannel marketing strategy.
An omnichannel strategy is an effective marketing experience that allows users to navigate through multiple channels with ease before making the final purchase. According to research, an omnichannel customer tends to shop 1.7 times more than customers using a single-channel approach. Also, many B2C customers engage with atleast 3 to 5 channels whenever purchasing a product or resolving a request.
An omnichannel approach creates a customer-centric view by helping customers with certain key elements like –
Identifiable brand tone and vision.
Personalizes messages for specific interests.
Content influenced by past interaction and the current stage of the buyer's journey.
What are the four pillars of omnichannel marketing strategy?
An efficient omnichannel strategy is dependent on four pillars that work cohesively to achieve the objective of providing a unified and integrated customer experience. People often ask about what is an omnichannel approach and what it is based on. To answer this question, let's have a look at the four pillars of an omnichannel marketing strategy that form the base of every omnichannel approach.
Customer-centric approach – Customer-centricity is one of the main aspects of creating a top-notch omnichannel experience for its customers. Capturing customer data and insights by following their behaviors, preferences, and pain points across channels leads to enhanced customer satisfaction, loyalty, happiness, and accelerated returns on investments.
Integration of channels – Integrating all channels provides a uniform and seamless customer experience. When a customer is able to access your products and services through your website and ends up purchasing through the mobile app without any hassles or confusion, it means that you have succeeded in providing your customers the ease of navigating through multiple channels. Although this strategy requires on-point planning, execution, and large investment in information and technology, if done right can lead to brand loyalty, customer satisfaction, and increased revenues.

Personalization – This is one of the key components to ensure client loyalty and repetition by providing tailored experiences to clients across all channels. Companies must delve deep into customers' data and insights into their behavior, likes, dislikes, etc., to provide a personalized approach that complements their needs, requirements, and preferences.
Data-driven decision-making – This fourth pillar of omnichannel marketing strategy involves collecting customer data based on their preferences, behavior, likes, and dislikes across all channels. Data-driven decision-making leads to improved customer experience and greater returns on investment.
What is the difference between multichannel and omnichannel?
Although multichannel and omnichannel are based on customer engagement across multiple channels, they cannot be used interchangeably. Multichannel is much simpler in intentions and reflective in operations. It looks at a specific channel and how the transactions will be completed there. However, omnichannel is reflective of customer experience. It takes into account the customer journey across multiple channels and provides a good customer experience on all channels. The three key differences between multichannel and omnichannel strategy are:
Customer engagement vs customer experience – Multichannel marketing focuses on making people aware of the business and allowing maximum heads to engage with your brand. Omnichannel marketing focuses on creating a consistent customer experience for already engaged customers.

Channel centric vs customer-centric – Multichannel aims to increase the number of channels used for brand promotion, and Omnichannel ensures to provide a seamless experience to customers as they switch between various digital marketing channels and offline channels.

Quantity vs quality – Multichannel approach is all about expanding the number of channels irrespective of them being interconnected. The omnichannel approach focuses on offering good quality by interconnecting all channels, allowing customers to choose or switch whenever they want without any fear of starting again.
What is the advantage of omnichannel marketing?
Omnichannel strategy can be a game changer for many. Below are some of the benefits offered by the omnichannel brand strategy.
Great customer experience – Since omnichannel focuses more on customer-centricity than various channels, the customer experience is better and is likely to lead to higher sales and revenue.
Comprehensive brand strategy and identity – Creating a consistent brand strategy across all channels may lead to an identifiable brand image, values, and vision.
High revenue – Customers tend to approach brands through multiple channels and touchpoints in omnichannel marketing, resulting in increased revenue. Research shows that customers that engage with multiple touchpoints are likely to be 30 percent more valuable.
Better attribution data – Creating targeted campaigns and optimizing media spending efficiently leads to a better understanding of the customer's journey. Omnichannel marketing automation includes not just building a user experience with your brand but with data analytics as well.
What is the disadvantage of omnichannel marketing?
Omnichannel marketing can also be challenging for brands to maintain a fine-tuned system. Below are some of the disadvantages of the same.
Increased online competition – As you offer multiple channels for your customers, you also open doors for online competition. The only way to solve this problem is to offer your customers with discounts, rewards, etc.
Weaker margins – Any channel involved in omnichannel involves higher expenses of storage, inventory, packaging, and delivery. Hence, lowering the profit margins for each channel.
Relies on open communication – The key to an effective omnichannel system is to have a consolidated technology that targets the priority and vision of every channel toward the same end product. Any difference in the same will lead to an alignment error.