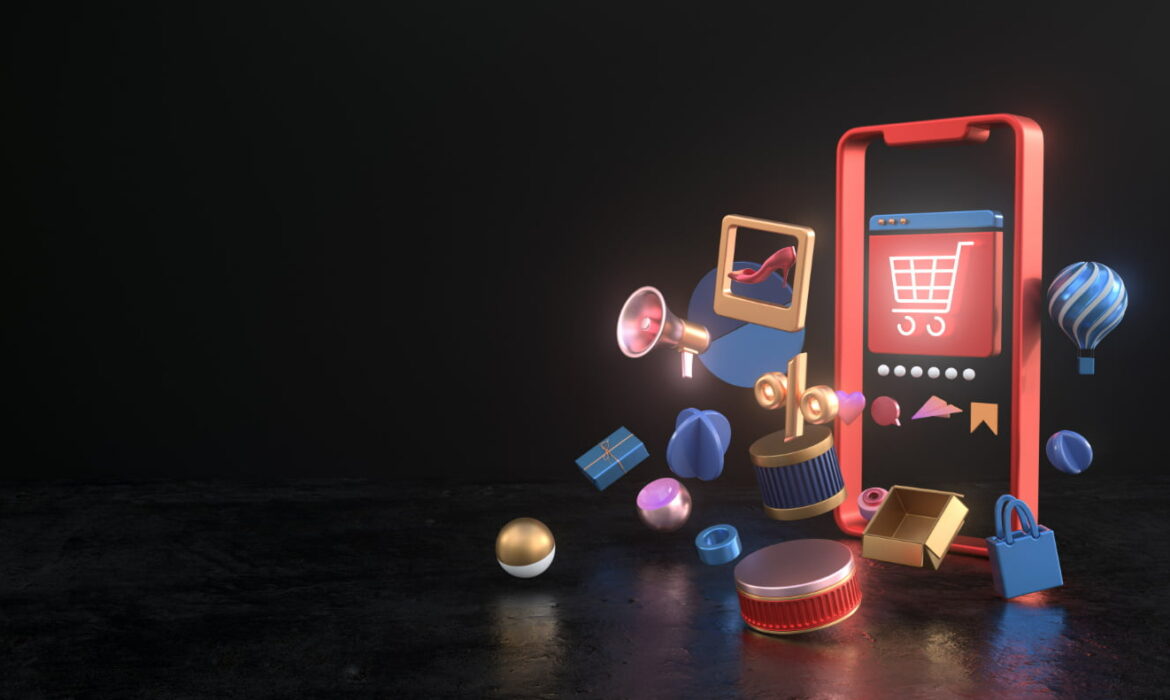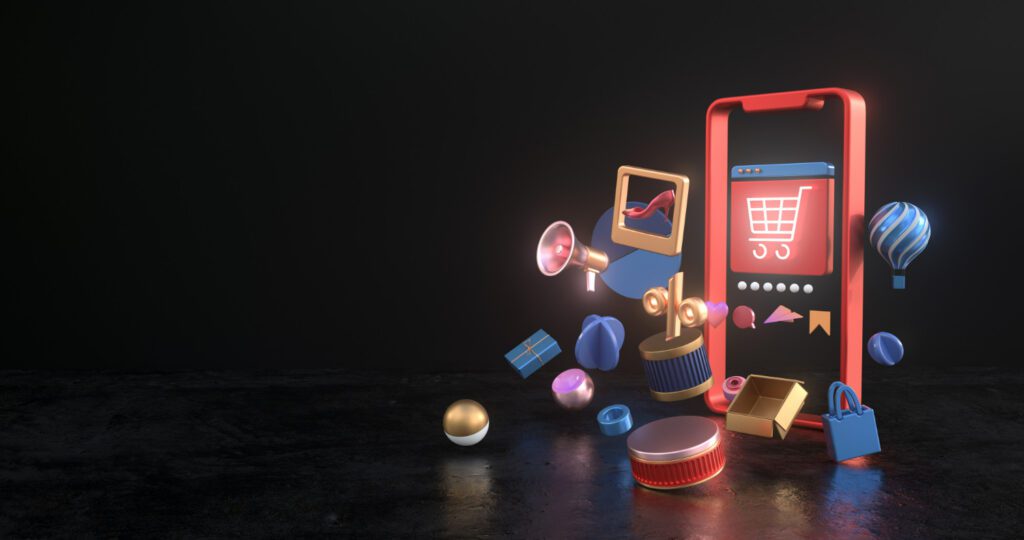 Considering eCommerce Marketing? These Platforms can give a Boost!
An eCommerce platform does not just give you a convertible website but a huge online store to shop from. With multiple options available, marketing experts at SkyTrust have listed the five best e-commerce platforms for effective and profitable eCommerce digital marketing.
Table of Contents

Digital commerce is one of the best ways to build a solid client base and promote and sell your products to a mass audience. An eCommerce platform does not just give you a convertible website but a huge online store to shop from. With the increasing trend of online sales worldwide, businesses need to consider the scope of their growth and target achievement by selecting the right eCommerce platform for their business.

With multiple options available, marketing experts at SkyTrust have listed the five best e-commerce platforms for effective and profitable eCommerce marketing. However, to avail full advantage of the same, identify the best platform that complements your business model's needs.
What are the top 5 eCommerce websites?
The best five eCommerce stores are –
Shopify – It is one of the world's most popular sites for setting up an online store. It is user-friendly and capable of handling big-time sales efficiently. Shopify houses millions of merchants across all countries and is filled with numerous features. It is one of the easy-to-use platforms, especially for first-timers. The Shopify starter pack lets you add a "Buy Now" button link to blog posts, social media profiles, emails, and messaging apps. You can quickly sell your products from here, and the Shopify team handles all the backend processes. For companies willing to shift into eCommerce, Shopify is likely to turn out to be the best place to start with. It helps you with everything and automatically detects the blind spots that would have created issues in the future. It I one of the best online store platforms for every business.
Wix – It is one of the best-in-class website builders, especially successful for those with a simple product line. Its amazing drag-and-drop feature lets you customize the outlook of your storefront and make it mobile-friendly. Thus, easing the process of navigation and purchase. Wix offers 122 free templates for online users and constantly upgrades the numbers with a more unique and creative interface Many web developers consider Wix to be a fantastic option from a design perspective and a perfect choice for small businesses with less and defined inventory or self-starting entrepreneurs. It offers expansive features that allow users to add or delete product videos, use lead capture forms, and, most importantly, secure your website using Secure Sockets Layer (SSL) certificate. This certification ensures customer's data safety whenever making a purchase. Wix's exceptional security and easy edits make it the best platform for eCommerce website, especially for new entrepreneurs.
BigCommerce – This eCommerce platform is the most compatible solution for large and fast-growing businesses, working as both a full SaaS solution provider and a shopping cart for other types of websites. Some of the major gains of BigCommerce are – It provides upto 600 variants for a single SKU, and you can easily design and optimize your website without any knowledge of HTML or CSS. Last but not least, you can track your customers and earnings and adjust the settings of multiple channels like Facebook, Walmart, eBay, MercadoLibre, Instagram, Amazon, Wish, and TikTok. BigCommerce is the best eCommerce platform for enterprise, offering tons of products and displaying them well to customers. This platform has multiple tools and features, including options to handle returns, discounts, promotions, coupons, etc. Many big names prefer this platform as it allows customers to create accounts, perform email marketing, leave reviews, and search filters.
Squarespace – It is one the best headless eCommerce platforms for those who prefer substance and style, even in an online store. Unlike the usual shopping-cart focussed eCommerce platforms, it allows people to be the face of their brand and provide critical grounds for them to compete in their niche markets. The platform is a great advantage in terms of providing its customers with excessive customization in the templates, which Wix does not provide. Unlike other platforms, it requires low maintenance. The free version templates are automatically updated without purchasing their paid versions. Every eCommerce agency uses high-quality images and videos to be uploaded on websites, and the best part about Squarespace is that there is no storage limit here. Unlike Wix and WordPress, this platform offers a flexible storage limit to its users.
Weebly – Whenever considering a website builder that offers the best price values, Weebly is your answer. The best part here is that it allows users to build a website without any prior major investments. Also, its four-price plans are tailored to eCommerce business types and include benefits like Google Ads credit and email marketing. Here, you can sell digital, physical, and service-based goods in bulk and manage your stock consistently. This eCommerce website builder also has a mobile app and provides a blog and store portfolio facility to engage efficiently with customers. Weebly's starter plan sells upto 10 products, and its business plan gives the leverage of selling unlimited products without any transaction fee involvement. The performance plan is its most expensive plan that can avail users of abandoned cart recovery, gift cards, and real-time shopping rates.
What is the most successful eCommerce platform?
The best eCommerce platform is the one that suits your business and generates higher returns. The last eCommerce and shopping website ranking analysis held in March 2023 shows that Amazon.com is ranked first. However, identifying the best platform for your business involves a deep check on your budget, inventory size, business niche, etc.
What is the best platform for eCommerce business?
Although every platform has pros and cons and suits businesses according to their niches and budget factors, from the above-mentioned eCommerce platforms, Squarespace holds the maximum votes for its ease of usage and abundant features.
What are the top 10 eCommerce sites?
Here is a list of the 10 best eCommerce sites to explore in 2023!
Squarespace – The best complete eCommerce package
Shopify – Great for dropshipping
Wix – Best drag-and-drop editor
BigCommerce – Perfect choice for boosting sales
Weebly – Delivers the best value
Ecwid – An excellent choice for existing sites
Square Online – The best choice for omnichannel selling
Shift4Shop – The best free eCommerce platform
WooCommerce – The best choice for versatility
Big Cartel – The best pick for creatives