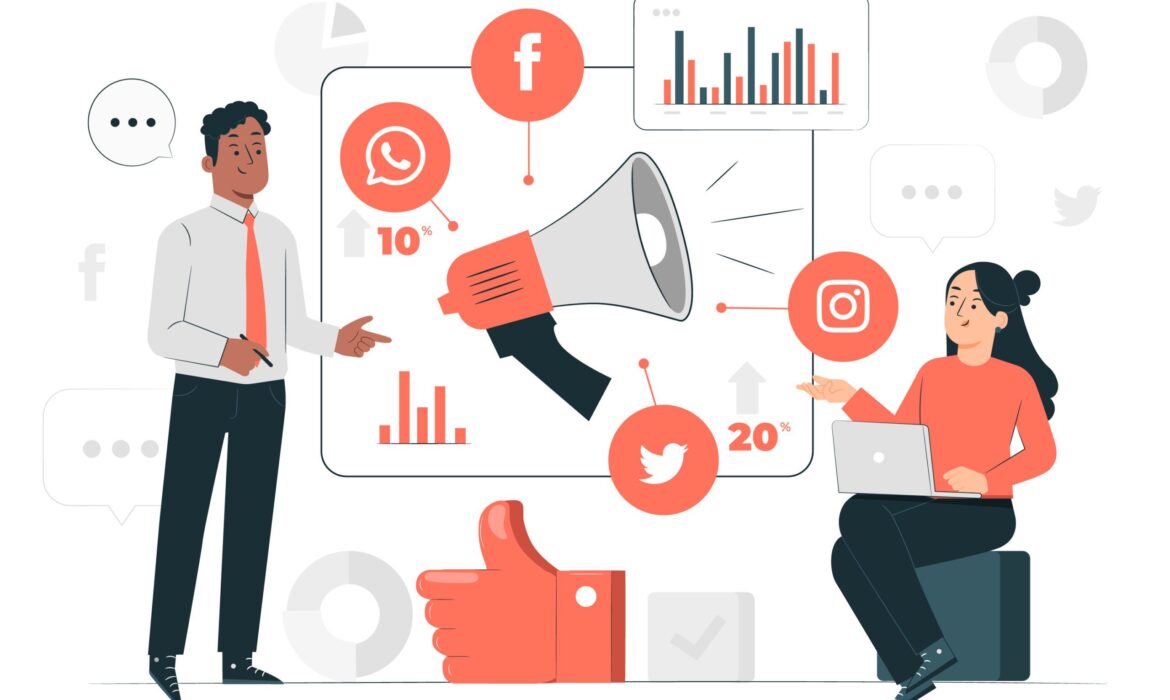 top 10 digital marketing agencies in Australia
In today's digital age, it's crucial to have a strong online presence. Digital marketing can help businesses reach new customers, build brand awareness and drive sales. A plethora of articles explain what numerous digital marketing services entail, but not many emphasize why we need them.
Table of Contents
What is Digital Marketing?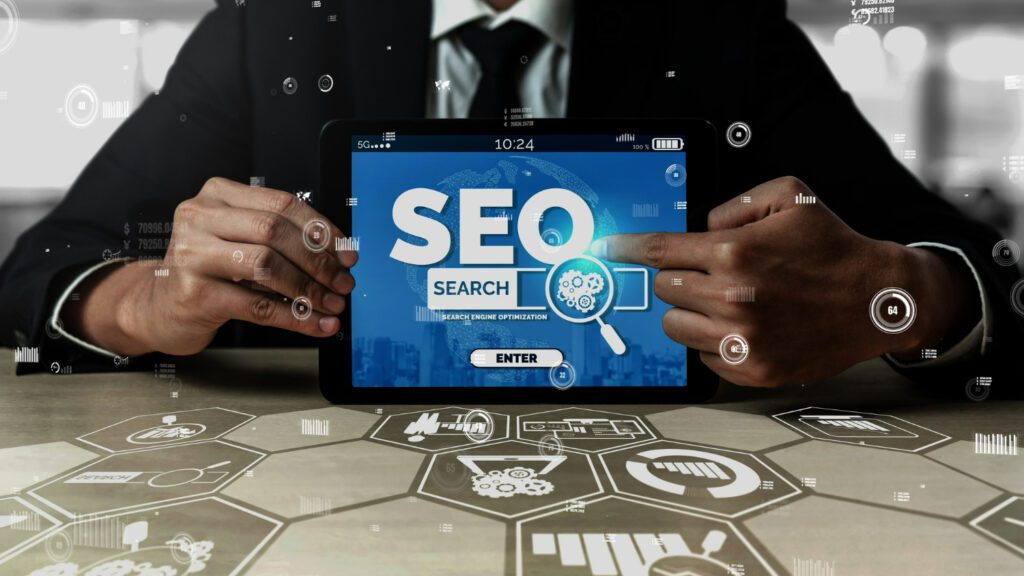 It involves promoting brand names, products, services, etc. on numerous online channels using various unconventional technologies. It includes but is not limited to using strategies and tactics that can help you reach your audience via several technological mediums on digital platforms and keep them engaged with your brand and its communication. The main objective of digital marketing for a brand is to simply connect with the potential customers, build and spread brand awareness, drive traffic to your site, and eventually accomplish business objectives like enhanced sales and improved reach.
How Does Digital Marketing Work?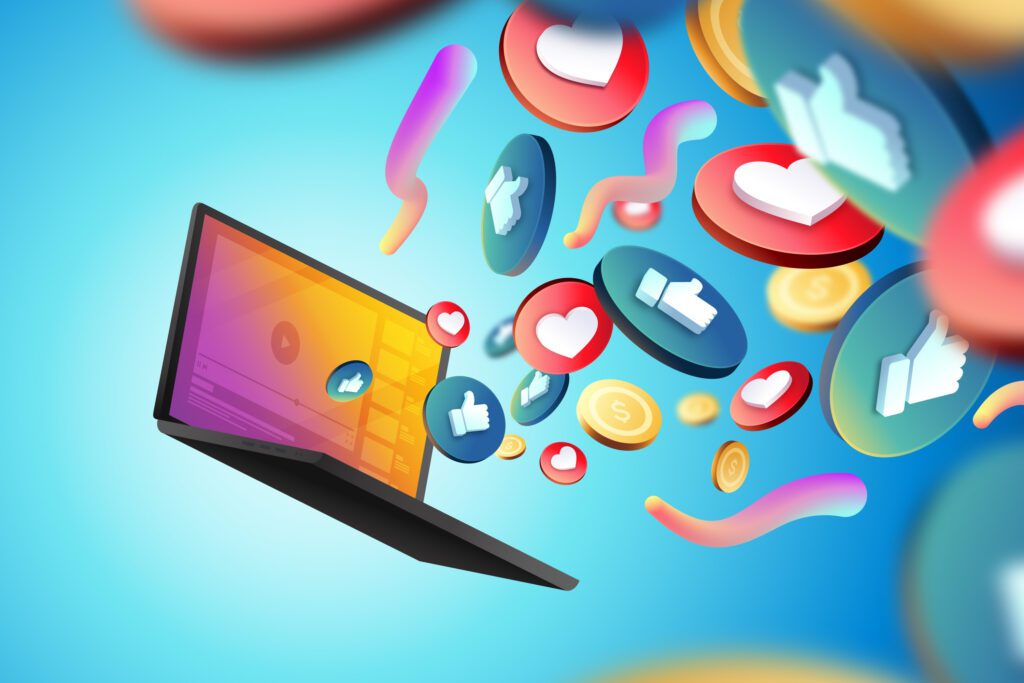 It includes a certain set of methodologies and diverse techniques that ensure your desired ROI and give your business the boost it needs to grow in the respective field. Here are some techniques:
SEO Strategy: Search Engine Optimization is about optimising the website's content, analyse its structure, and working on improving other technical elements that help in enhancing the visibility of your brand in the digital world. Altogether it works toward improving your overall ranking on search engine results pages (SERPs) that divert the organic (unpaid) traffic to your desired digital destination, i.e. your website. If you search for the best SEO agency in Australia, the SERPs will show you endless results. It all is the work of some meticulous SEO optimization by these agencies.
Content Marketing: If you aim to attract your audience to your website, directly and indirectly, you need to keep promoting your textual content that contains all the necessary keywords related to your business or brand. It can be a blog, an article, a press release, a media release, a case study, an infographic, etc. Whatever your content strategy is, make sure it is relevant, consistent, and valuable as well as follow all the guidelines of search engines so you can rank better on SERPs.
Social Media Marketing (SMM): Because your target audience, which could be any age group, is available on social media platforms, brands are also turning that opportunity into a branding technique by marking their presence on these platforms. They vary from Meta's Facebook and Instagram to trending Twitter and professional LinkedIn. In order to build your brand awareness, you need to engage your brand with your users as well as promote your products or services. You will find a plethora of social media agencies in Australia to cater to any and every need of any brand.
Influencer Marketing: There is no lack of people on social media who are generating catchy content for their audience and getting paid by brands to promote their products. They have become the influencers who affect their followers' perception about many things, be it a social issue or a brand experience. In short, as they have the power to influence their target audience's purchase decision, they are called influencers. There are social media influencers who have their own niche or industry which can be utilised by a brand to promote the latter's products or services via sponsored posts, giveaways and contests, product reviews and unboxings, takeovers and guest posts, event coverage, and more.
PPC Strategy: Pay-per-click advertising is the paid ad campaigns on search engines like Google Ads and Bing ads, as well as running paid campaigns on social media platforms. On all these platforms, you as an advertiser have to pay only when a user clicks on your ad. PPC gets you the desired traffic diversion to your website at a cost. Brands with great budget are making the most of these PPC strategies to get them the ROI of their vision and mission.
Email Marketing: Under this digital marketing strategy, a brand usually sends emails to a targeted group of audience with the main intent to promote products and services, and basically to build brand awareness. It all leads to engaging customers and driving conversions to the brand or business. It is the best way for a brand to directly reach its audience and engage with the same without any intermediate. That targeted audience consists of current and/or potential customers and targets them with a diverse range of strategies, or in this case, a diverse set of emailers.
Affiliate Marketing: This type of marketing is done to promote one's business by collaborating with third-party affiliates or individuals who can help them grow their business. For every lead, sale, and revenue generated through the third-party affiliate, he or she earns a commission. This marketing strategy is a win-win for all as the advertiser achieves his or her anticipated sales along with enhanced visibility while the affiliate earns the desired income by promoting your product or service.
Video Marketing: Video is the type of content that attracts and engages the audience more than any other form of marketing strategy. The visual aspect of a content piece is more enticing than textual content and the audience has evolved to the extent that it prefers treating its senses to a visual treat of a video than of a written piece of information or motivation or entertainment. It can vary from stories to reels to YT shorts, and more. All these could be about creating and sharing content to showcase products or services.
Mobile Marketing: It covers a wide range of activities like promotion via text messages, pop-up ads, etc. It is the easiest mode of one-way communication to reach out to the desired audience on their smart devices. As smartphones and tablets occupy the most time of our usually busy lives, brands and businesses take up this strategy to personally reach out to their targeted audience. It saves brands a lot of energy to reach the end-user by any other mean but it certainly include thorough planning ad strategy formation that specifically suit their tastes and preferences
Digital marketing refers to the promotion of products or services through various digital channels, such as search engines, social media, email, mobile apps, websites, and other online platforms. Its primary goal is to reach out to potential customers and engage them with a brand, aiming to drive sales or other desired actions.
Digital marketing has become increasingly popular in recent years due to the widespread use of the internet and the growth of digital technologies. It allows businesses to reach a wider audience than ever before and interact with customers in a more targeted and personalized way.
One of the key advantages of digital marketing is the ability to track and measure results in real time, allowing businesses to adjust their campaigns on the fly and optimize their strategies for maximum effectiveness. This includes analyzing user behavior, conversion rates, click-through rates, and other metrics that provide insights into the performance of a campaign.
Digital marketing encompasses a wide range of tactics and techniques, including search engine optimization (SEO), social media marketing, pay-per-click advertising (PPC), email marketing, content marketing, and more. Each of these approaches has its strengths and weaknesses, and the most effective strategy will depend on a variety of factors, such as the target audience, the nature of the product or service being promoted, and the campaign's goals.
Why do we need digital marketing agencies?
Digital marketing is an essential component of a modern business strategy. With the increasing use of digital technologies and the growth of online communication channels, businesses must leverage these platforms to reach their target audience and generate revenue. This article will explore the key reasons why digital marketing is crucial for businesses today.
Increased reach and exposure
Digital marketing enables businesses to reach a wider audience than traditional marketing methods. With social media platforms, search engines, email, and other digital channels, companies can connect with customers and prospects around the globe. Additionally, digital marketing allows businesses to target specific demographics, interests, and behaviors, increasing the chances of reaching the right people with the right message.
Cost-effective
Digital marketing is more cost effective than traditional marketing methods. For example, email marketing is one of the most affordable and effective ways to communicate with customers. Social media platforms offer cost-effective advertising options that can reach thousands of people at a fraction of the cost of traditional media. Additionally, digital marketing campaigns can be optimized in real-time, allowing businesses to adjust their spending based on performance.
Measurable and trackable
Digital marketing allows businesses to track and measure the performance of their marketing campaigns. Analytics tools provide companies with data on the number of impressions, clicks, conversions, and other key metrics. This data enables businesses to make informed decisions about their marketing strategies, adjust their tactics based on performance, and allocate resources more effectively.
Enhance customer experience
Digital marketing enhances the customer experience by providing personalized and relevant content to customers. For example, email campaigns can be tailored to the recipient's interests and preferences, increasing the likelihood of engagement and conversion. Additionally, social media platforms allow businesses to engage with customers and respond to their queries and feedback in real time.
Build brand reputation
Digital marketing can help businesses build and maintain their brand reputation. Businesses can communicate directly with customers and respond to their feedback and complaints through social media platforms. Businesses can build trust and loyalty by providing excellent customer service, which can translate into long-term customers and positive brand associations.
Stay ahead of the competition
Digital marketing is essential for businesses that want to stay ahead of the competition. With more and more businesses embracing digital marketing, those that fail to adopt these strategies risk falling behind. Additionally, digital marketing enables businesses to stay updated with changes in customer behavior and preferences, allowing them to adjust their strategies accordingly. There are thousands of digital marketing agencies all across the world, and if you're looking for the best marketing agencies in Australia, consider those with a proven track record of delivering results and staying up-to-date with the latest trends.
Best digital marketing agencies in Australia
Looking for the best digital marketing agencies in Australia? Look no further! Our expertly curated list highlights the top agencies in the country with a proven track record of delivering exceptional results. From SEO and PPC to social media and content marketing, these agencies have the skills and expertise to help your business thrive online.
Obviously – Obviously is a global influencer marketing agency with offices in New York, Los Angeles, San Francisco, Paris, and Sydney. The agency has collaborated with renowned brands such as Ulta, Lyft, Google, and Panda Express, providing full-service solutions to meet their clients' needs. Their expertise extends beyond language barriers, working with influencers worldwide. With an impressive portfolio of iconic brands, Obviously has established itself as a trusted partner in influencer marketing.
LickYourPhone Media – LickYourPhone Media is a boutique social media agency specializing in the hospitality industry. The Australian agency boasts a "100% strike rate to viral" with over 53 million social media impressions. Their impressive client list includes Coca-Cola, Hungry Jack's, E! Online, and Krispy Kreme, among others. With a focus on achieving viral success, LickYourPhone Media has positioned itself as a go-to agency for businesses in the hospitality industry looking to maximize their social media presence.
Skytrust IT Solutions – Skytrust IT is the best digital marketing agency in Australia, offering unparalleled services to businesses looking to boost their digital presence. Their team of experts works tirelessly to craft innovative strategies customized to each client's needs, ensuring optimal results. Skytrust IT provides comprehensive services, including SEO, PPC, social media, and content marketing. With their unwavering commitment to excellence and exceptional results, Skytrust IT is the go-to agency for businesses looking to thrive in the digital world. Choose Skytrust IT and experience the best digital marketing services that Australia has to offer.
SAVV Digital – SAVV Digital, a digital marketing agency, provides a free strategy session to brands seeking to learn more about collaborating with them. With over 15 years of experience, they have partnered with prominent clients such as Heineken, Universal Business School Sydney, Open Colleges, and Credit Repair Australia. SAVV Digital has a proven track record of delivering results for over 100 clients.
Willow & Blake – Willow & Blake is a Victoria-based branding and digital marketing agency established by the co-founders of the renowned skincare brand Frank Body. In addition to aiding new startups in developing a robust brand, the agency also assists with marketing strategy. Lovewell, Vitable, Daily Blooms, and Bar Bambi are among the clients that Willow & Blake has worked with.
Sonder – Based in Brisbane, Australia, Sonder is a digital marketing agency specializing in SEO services to small businesses. They have a team of experts ready to assist brands in expanding their reach. Sonder is an affordable agency, making it an ideal choice for startups seeking to grow their businesses. They have worked with well-known Australian brands such as Share Story, Blended Interiors & Design, Newstead Dental, and Labrys.
AdVisible – AdVisible is a prominent digital marketing agency in Australia that provides comprehensive services to help brands enhance their messaging. The agency's team has worked with notable brands such as Marriott, My Muscle Chef, Tenderfield, Signarama, and the City of Sydney on their marketing campaigns. AdVisible has an impressive track record, having managed $50 million in ad budgets and generating over $500 million in sales for their clients.
One Egg Digital – One Egg Digital is a digital marketing agency in Sydney, Australia. Their focus is delivering results-driven services to clients, including Bloomberg, LegalVision, HiPages, and Fast Cover. They showcase a range of case studies on their website, providing tangible evidence of their ability to deliver success to each client. With its expertise in the field, One Egg Digital is a reliable partner for businesses that seek to achieve their digital marketing goals.
Clearwater Agency – Based in Melbourne, Australia, Clearwater Agency provides a complimentary discovery session for interested brands to explore the possibilities of working with their team. Clearwater has collaborated with renowned clients such as FoodStorm, Albatross Pools, Lorraine Lea, and Botanical H2O. As a full-service digital marketing agency, Clearwater offers various services to help clients grow their reach. Their expertise in the field makes them a reliable partner for businesses looking to elevate their digital presence.