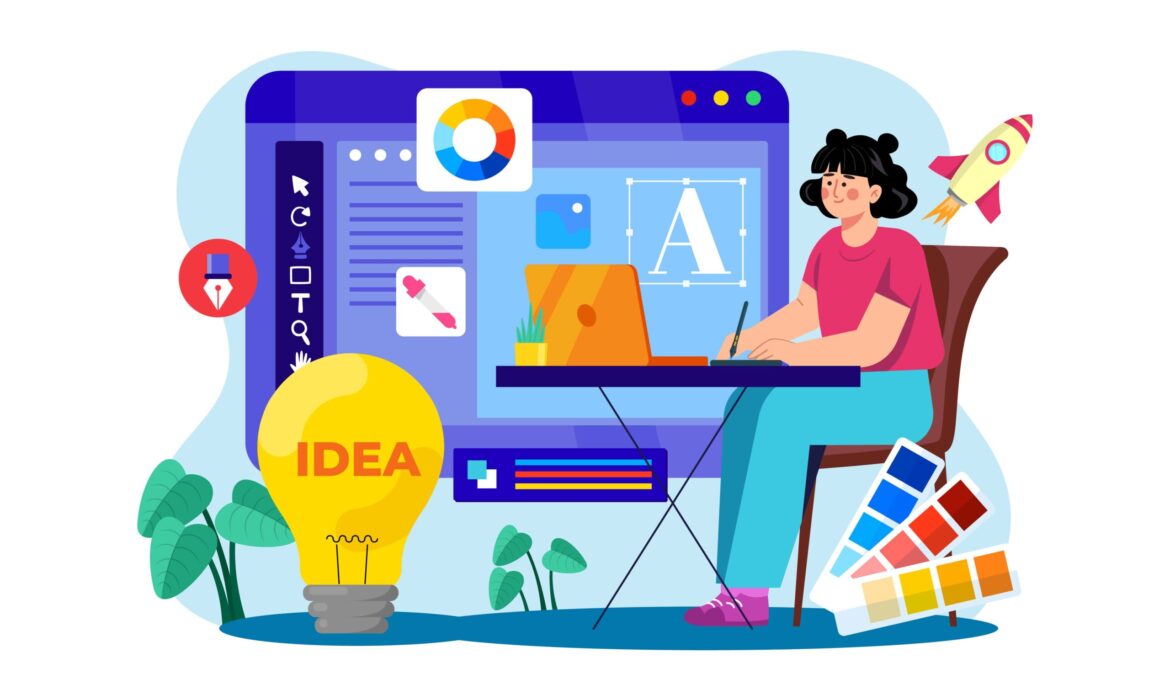 8 Types of Graphic Design Every Designer Should Know About
From cave paintings and medieval calligraphy to print advertisements, logos, and chromolithography, the evolution of the graphic designing industry has given a new dimension to art and culture. This article talks about the detailed categorization of different types of design styles.
Graphic design is not just about creating attractive images; it's like visual communication that educates and directs the user to a new thought process and a way of life. American Institute of Graphics Arts (AIGA) said, "Design mediates between people and decisions; whether subtle or overt, design promotes a point of view." The history of graphic design is a story that spans the whole of human existence and has the power to inspire all types of graphic designers till date.
The term 'graphic design' was coined by William Dwiggins to describe the art of designing with graphics. From cave paintings and medieval calligraphy to print advertisements, logos, and chromolithography, the evolution of the graphic designing industry has given a new dimension to art and culture.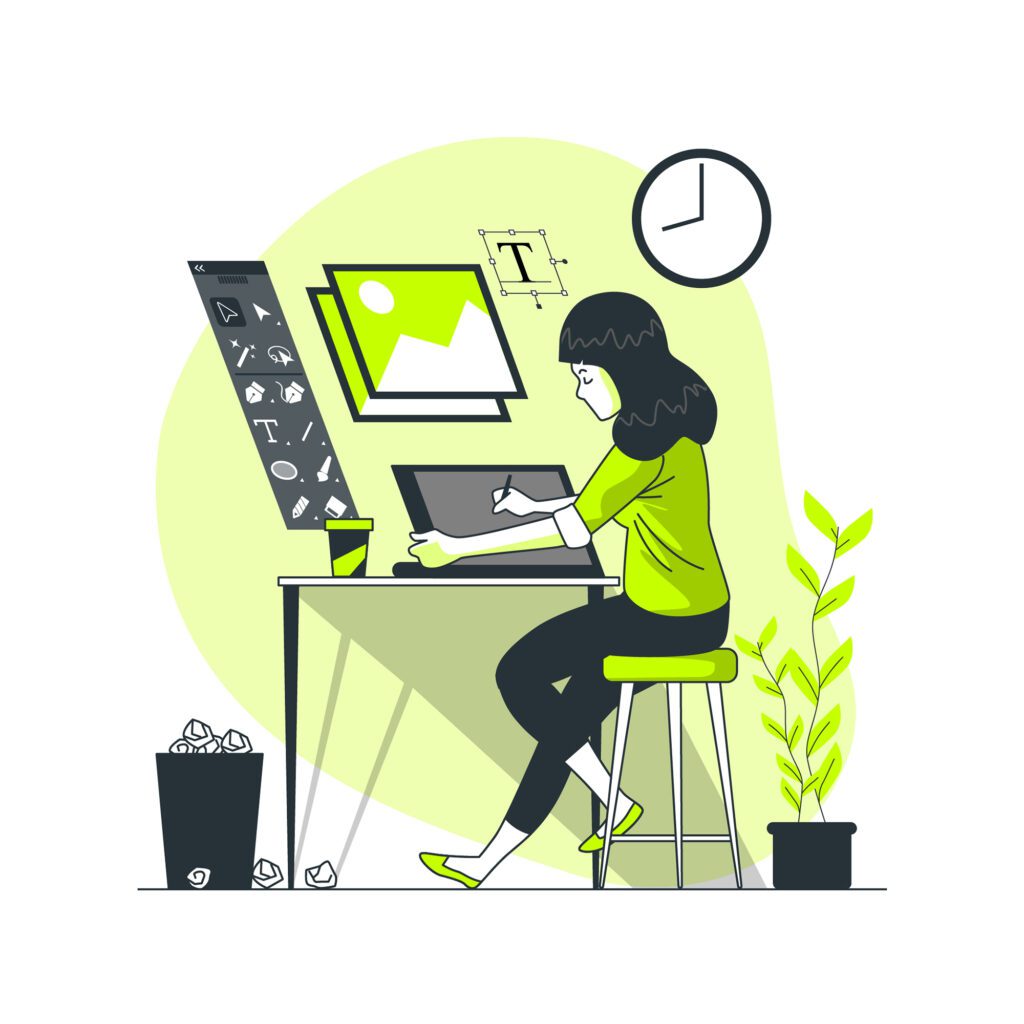 Types of graphic design categories
From the time you wake up till the time you go to sleep at night, you come across thousands of graphic and design ideas around you. Whether natural or man-made, every design has its own story and visual beauty. Being the leading graphic designing agency, we at SkyTrust IT ensure to provide you with designs that complement your business type. Below is a detailed categorization of different types of design styles.
Marketing and advertising design – Have you ever experienced a situation where a product or service's ad attracted you so much that you ended up purchasing it? It's the creativity and expertise of graphic designers! For a design as small as a business card, brochure, or advertising campaign, creating engaging visual content is essential to tap into the customers' buying decisions. For effective marketing and advertising designs, designers should have a deep understanding of all types of digital design and print designs. Some common digital design templates include brochures, social media graphics, digital advertisements, infographics, and email marketing templates.
Environmental design – From 'mind your head' to 'sharp curve ahead,' environmental designs keep you safe during commutes. It encompasses different types of layout in graphic design containing elements of architecture and landscape design to create maps, road signs, etc., to help people navigate easily. It acts as an umbrella term for visual communication in the built environment. Designers should understand architecture and graphic design to create an engaging environmental design.
Logo design – Graphic designing also includes creating the look and feel of a brand. An effective logo design includes creating a brand's visual identity. There are multiple logo design types that indicate the specialization and nature of your business. Although there are many types of logo designs, here is a list of the top 10 types of logos that every graphic designer should know about.
Logotype / Wordmarks Logos – Focus is on the brand name of the business; it is simple, catchy, and attracts the attention of people. Ex – FedEx, Google, etc.
Abstract Mark – It depicts an abstract image, artistic lines, geometric art, or art and words together. Ex – Channel, Pepsi, etc.
Lettermark or Monogram – It indicates logos in the form of initials of a big name. Ex – NASA, UN, etc.
Pictorial Logos – It is an icon or graphic-based logo where the company uses an image to represent its brand. Ex – Twitter, Apple, etc.
Mascot Logo – Here, the company uses the image of a person or animated character to represent its brand. Ex – KFC's colonel, etc.
Combination Logo – It is a combination of lettermark, pictorial, mascot, wordmark, and abstract logos. Ex – Lacoste, Burger King, etc.
Contoured logos – Here, the brand name is within a geometrical shape like a circle, square, etc. Ex – Samsung, IMDB, etc.
Adaptable Logo – It changes its color and name according to the context. Ex – Google, etc.
Emblem Logo – Mostly used by brands to reach legacy levels. It contains all the elements inside an emblem shape. Ex – Starbucks, Harley Davidson, etc.
3D Logo – These are flat designs with an extra layer of uniqueness that appear to be three-dimensional to the eye. Ex – Xbox 360, etc.
Packaging design – Have you ever safely kept your purchased product's packaging box because it looked good? This is because of the creativity of the graphic designers who spent days and nights designing the image, style, color pattern, cuts, texture, etc., of the packaging. This style is popularly used in many industries, like food, retail, cosmetics, automation, etc., to give the product a 'shelf impact.'
Motion design – Motion designers focus on designing videos, games, cartoons, movies, etc. From GIFs and website videos to video game graphic designer, motion design has evolved a lot till now. Due to technological advancements, designers have gained ample opportunities to explore the ins and outs of all kinds of videos, movies, and video games graphic design.
UI design – User interface design is all about creating appealing aesthetics and style for a hardware device (keyboard, mouse, etc.) and software applications (browser, app, etc.). Although there are many types of visual design, UI design focuses on bridging the gap between complex computing and user experience through visually pleasing layouts. Here, designers have to adhere to the set principles to balance aesthetic appeal and functionality.
Signage – The signage category consists of all the larger-than-life billboards. These types of designs use signs and symbols to communicate messages. These designs are commonly used to provide information, promote, give directions, identify, or raise safety awareness. Popular commercial and public signage examples are street signs, murals, etc.
Publishing design – Out of all the different types of graphics available, it is the most competitive form of design used for books and magazine covers and layouts. Designers focus on creating cohesive visual media by having keen attention to development, organization, and management. Designers create eye-catchy designs that appeal to a mass audience and are also easily understood.