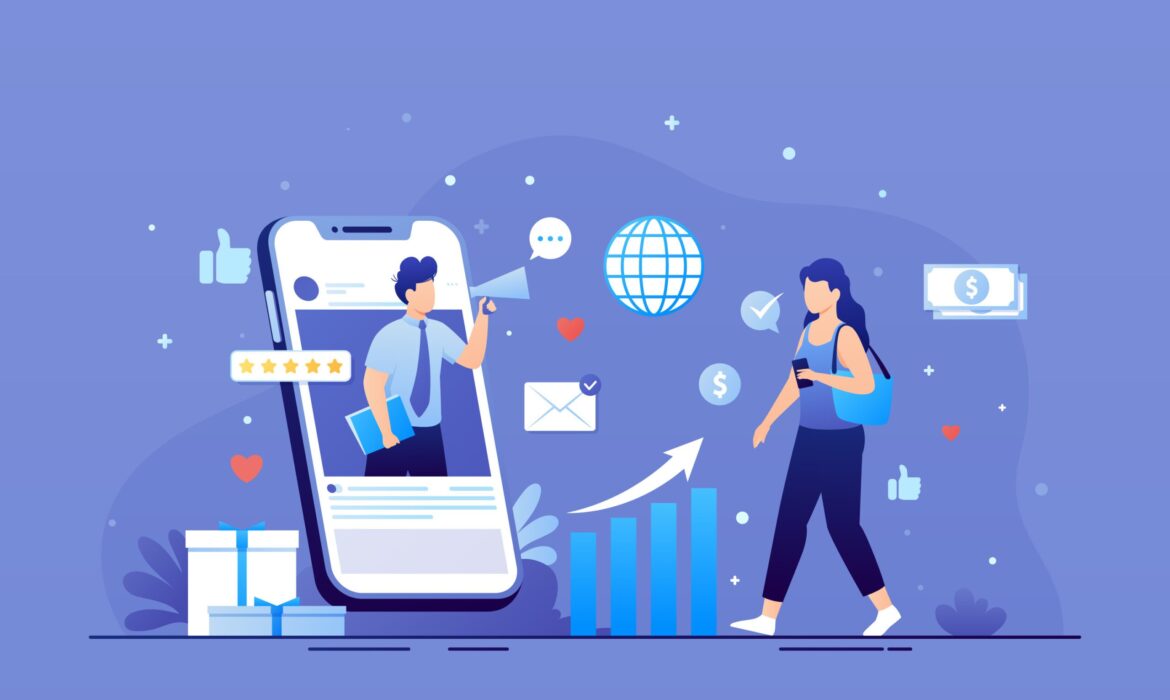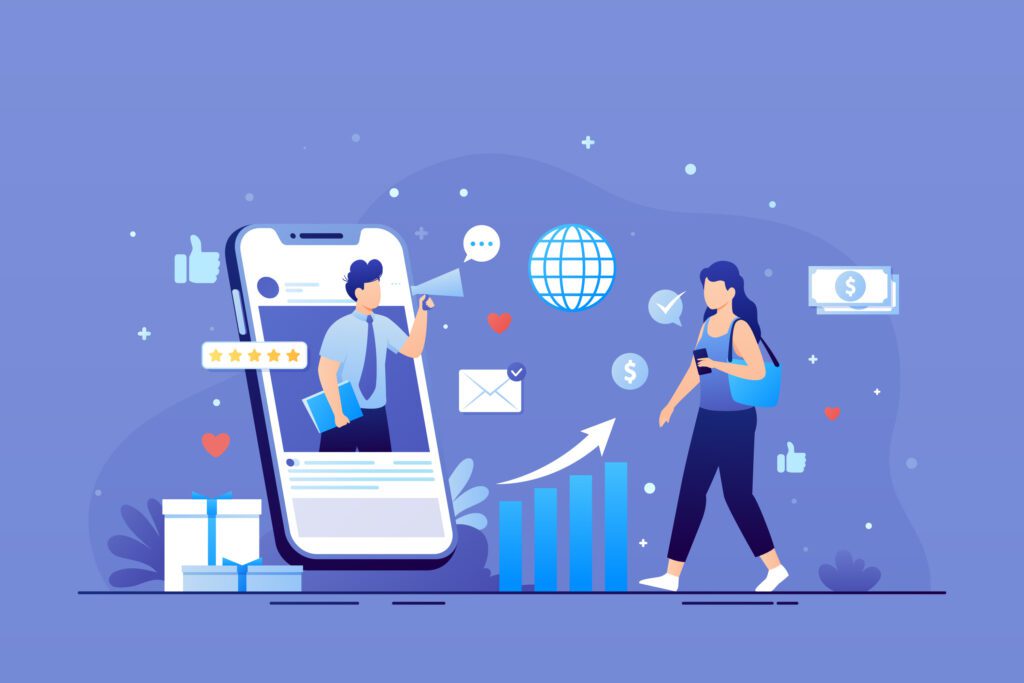 Top 10 Digital Marketing Agencies In UK
Top 10 Digital marketing agencies in UK help businesses increase their online presence, engage with customers, and drive sales. But have you ever wondered how they do it and who are the GOATS of digital marketing in the United Kingdom? If not, let us be your guide through this intriguing study.
Table of Contents
What is digital marketing?
Digital marketing is the use of digital channels, such as search engines, social media, email, mobile devices, and other digital media, to promote products, services, or brands. Unlike traditional marketing, which often relies on offline channels such as print or TV ads, digital marketing leverages the power of the internet to reach a wider audience more effectively.
The primary goal of digital marketing is to generate leads and drive sales by engaging with potential customers through various online touchpoints, but how do they do it?
Tools and services of digital marketing
Some of the most common digital marketing strategies include search engine optimization (SEO), social media marketing, email marketing, pay-per-click (PPC) advertising, and content marketing. Here are the widely used services that are exercised by most digital marketing agencies-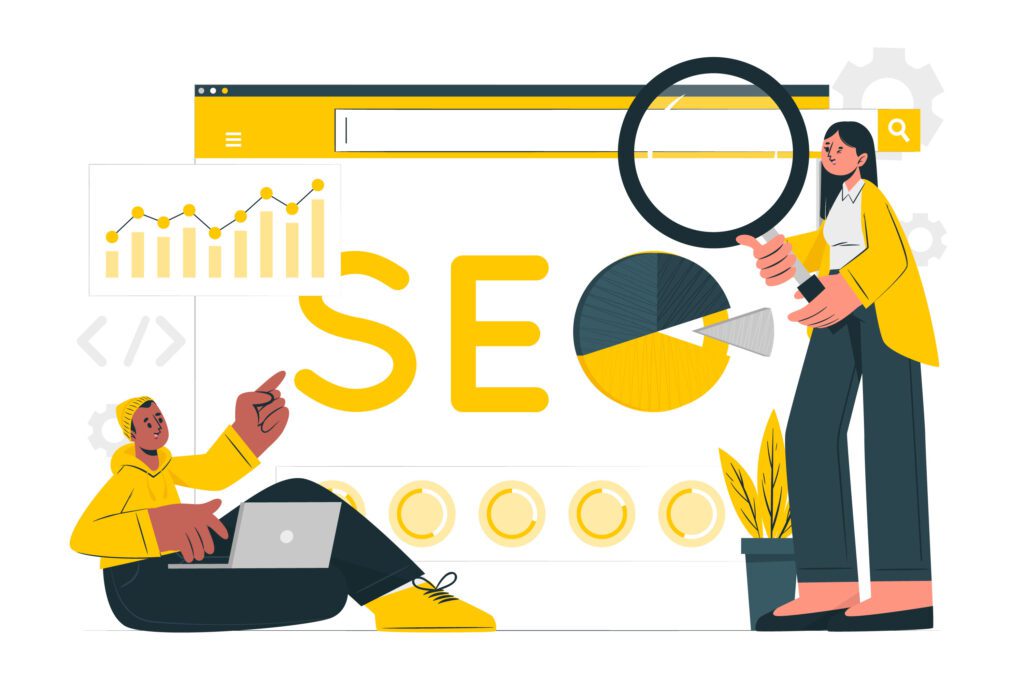 Search Engine Optimization (SE0)
SEO is the process of optimizing a website or webpage to rank higher on search engine results pages (SERPs). This involves optimizing content and other elements of a website to improve its relevance and authority in the eyes of search engines like Google. Social media marketing involves promoting a brand or product on social media platforms like Facebook, Twitter, and Instagram. This can be done through paid advertising or organic content creation, such as posts or stories.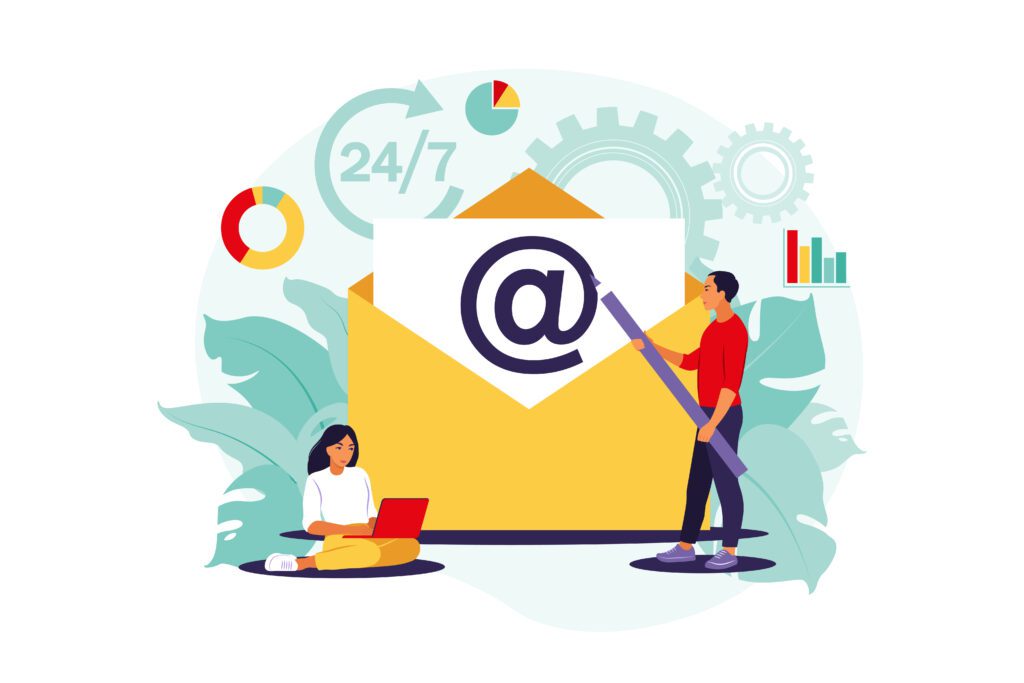 Email marketing
Email marketing is a form of direct marketing that involves communicating with a target audience through email messages. It is a popular digital marketing strategy used by businesses and organizations to build relationships with customers, promote products or services, and generate leads.
Email marketing typically involves creating and sending email campaigns to a list of subscribers who have opted in to receive updates and promotional offers from the business. These email campaigns can include newsletters, promotional offers, event invitations, or other types of content. The content of an email campaign can be customized to suit the needs and interests of the target audience and can include text, images, videos, links, and other interactive elements.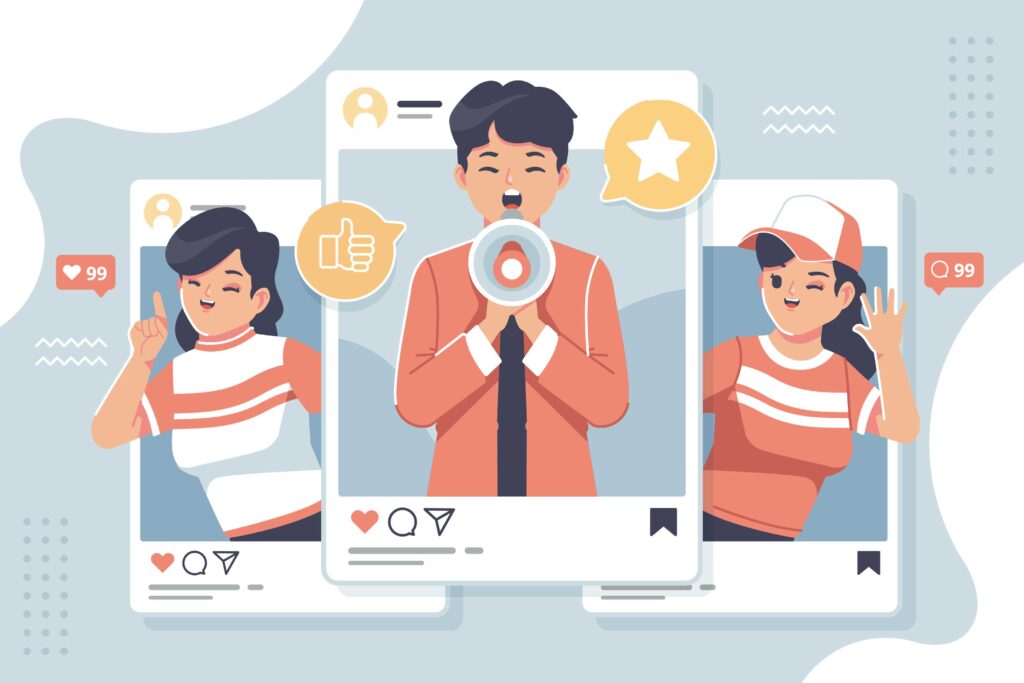 Content marketing
Content marketing is a marketing strategy that involves creating and distributing valuable, relevant, and consistent content to attract and retain a clearly defined audience. The goal of content marketing is to provide information or entertainment to the audience rather than solely promoting a product or service. Content marketing can take many forms, including blog posts, videos, social media posts, infographics, white papers, e-books, podcasts, and more. The content should be informative, educational, or entertaining and should be designed to engage the target audience.
The benefits of content marketing include increased brand awareness, improved customer loyalty, and higher search engine rankings. By providing valuable content to the audience, businesses can establish themselves as thought leaders in their industry and build trust with potential customers.
Search Engine Marketing
Search engine marketing (SEM) refers to the practice of promoting websites by increasing their visibility in search engine results pages (SERPs) through paid advertising and search engine optimization (SEO). SEM involves using various techniques to improve a website's visibility and ranking in search engine results pages, such as creating high-quality content, optimizing website structure and code, building quality backlinks, and using paid advertising platforms such as Google Ads. The main goal of SEM is to attract more website visitors by increasing the website's visibility in search engines and generating more traffic and leads. SEM is an effective way to drive targeted traffic to your website because people who search for specific keywords are already interested in the product or service you offer. By using SEM, you can target specific keywords, locations, and demographics to reach the right audience and get the most out of your marketing budget.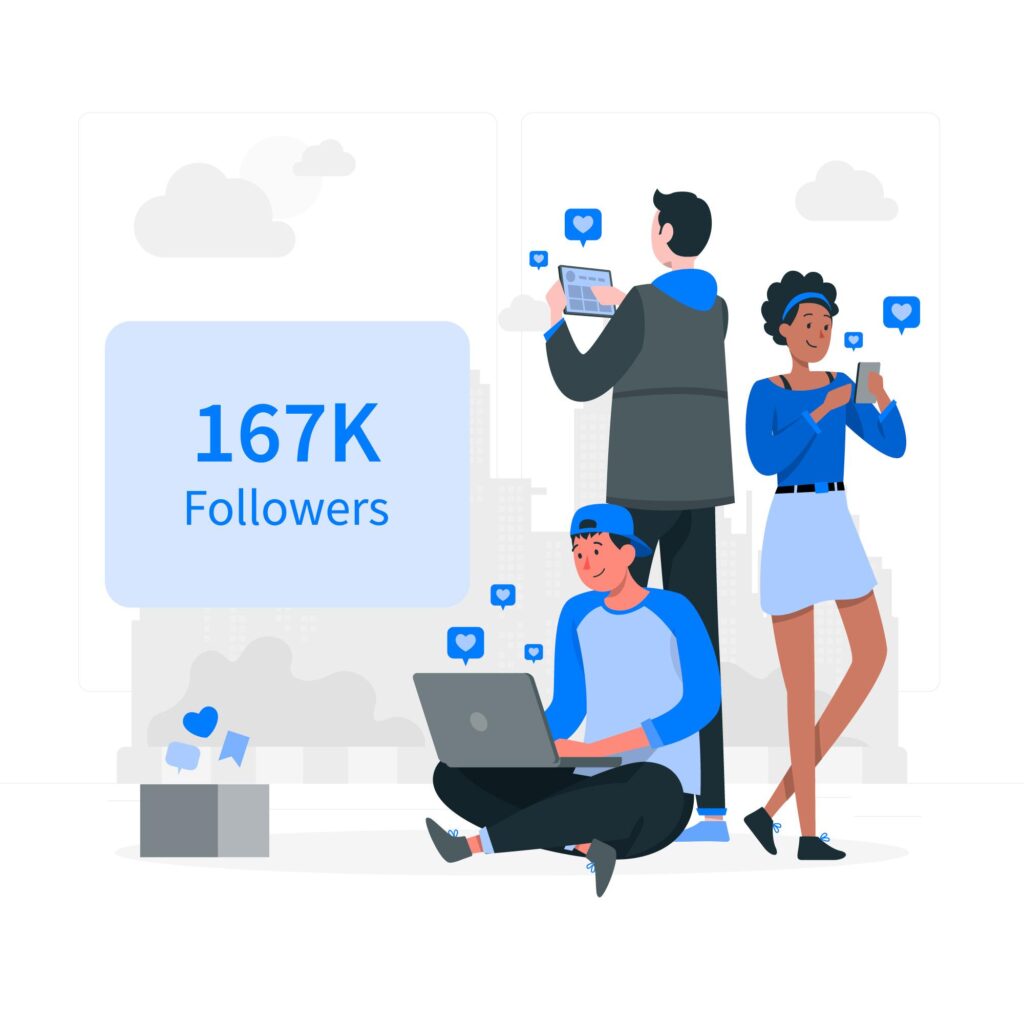 Social media marketing
Social media marketing is the practice of using social media platforms such as Facebook, Twitter, Instagram, LinkedIn, and others to promote a product, service, or brand. It involves creating and sharing content on social media platforms to engage with the audience, build brand awareness, and generate leads. Social media marketing can take many forms, including text-based posts, images, videos, live streaming, stories, and more. Businesses can use social media to interact with customers, share updates about their products or services, run promotional campaigns, and provide customer support. The benefits of social media marketing include increased brand awareness, improved customer engagement, and higher website traffic. Social media can also be used for targeted advertising, allowing businesses to reach specific demographics and interests.
To be successful with social media marketing, businesses need to have a well-defined social media strategy, which includes selecting the right social media platforms, creating engaging content, and monitoring and measuring the performance of their social media campaigns. It is also important to engage with the audience and respond to their comments and questions to build a strong relationship with customers.
Best digital marketing companies in the United Kingdom
These are the services that are provided by all digital marketing agencies, but only a few are able to leave a mark and be highly revered for their work. So, here is a list of some of the UK's highly reputed marketing agencies –
Audiencly
Audiencly, a German-based marketing agency, recently expanded its target audience and opened a London office. Initially focused on creating marketing campaigns for the gaming industry, they have now established themselves in the lifestyle marketing sector and worked with major brands such as NordVPN, Tencent, and Disney from various industries. Though not as diverse as other agencies, Audiencly offers influencer marketing, social media marketing, and paid media services, along with comprehensive social media analysis, channel management, and content creation.
Moburst
Moburst, a full-service digital agency with offices in London and the US, is a top player in the industry. They can help businesses in competitive industries develop a digital strategy that sets them apart from the competition. With a focus on objectives and budget, they offer fresh insights into all aspects of a business's digital presence. From high-growth startups to multinational brands, Moburst has the expertise to tackle any digital project. Their impressive track record includes working with leading brands like Samsung, Reddit, and Pfizer to help them achieve success.
Skytrust IT Solutions
Skytrust IT is a digital marketing and advertising agency that specializes in providing tailored solutions to businesses of all sizes. With their expert team of digital marketers and advertising professionals, they can help businesses optimize their online presence, increase brand awareness, and drive more leads and sales. Their services include SEO, PPC advertising, social media management, email marketing, and more. With a client-centric approach and a focus on delivering results, Skytrust IT is committed to helping businesses achieve their digital marketing goals and take their brand to new heights. You can Trust them for all your digital marketing needs.
Saatchi & Saatchi
Saatchi & Saatchi, a global communication and advertising leader, was established in 1970 and needed no introduction. With its headquarters in London and offices in over 67 countries, the agency has attracted thousands of the most creative professionals in the industry. They have also worked with major global brands such as Visa, Toyota, and HSBC, among others, showcasing their expertise and experience in advertising and marketing.
We Are Social
We Are Social is a creative agency that claims to be fluent in the language of the internet, describing itself as socially-led. Their services are based on a deep understanding of social behavior and online culture. With offices in the UK and three other continents, their global reach is impressive. Their client list includes major global brands such as Disney, Netflix, and Lego, among others.
Gripped
Gripped, a London-based digital marketing and sales agency specializes in helping B2B tech and SaaS businesses in the UK develop growth strategies and implement marketing programs. While their approach is unique, it may not be suitable for all companies in these industries. They are most effective when working with businesses that have a positive outlook for the future and are open to a long-term partnership. B2B brands looking for a digital-first agency can explore Gripped's services and see if they align with their business goals.
Bird Marketing
Birds Marketing, a UK-based digital agency with offices in Essex, London, New York, and Dubai, has won awards and garnered recognition from Business Insider and The London Economic. They have worked with renowned clients such as Aramex and Huawei. Although they don't provide a comprehensive range of digital marketing services, they specialize in SEO, PPC, and website design. They ensure that your website is mobile-friendly and utilizes high-converting design to improve your search rankings. Furthermore, they have helped their clients to rank higher for some of the most competitive keywords, making them an excellent partner for businesses seeking to improve their online presence.
Our Own Brand
Our Own Brand is a top female-owned social media agency in the UK, with an impressive client list that includes Red Bull and O'Neill and multiple awards to their name. They specialize in branding, whether it's creating a new cohesive brand identity or revitalizing an existing one. Their services include creative, social, and digital solutions, and they can help you optimize your social media platforms to showcase your branded content. With a focus on branding and expertise in social media, Our Own Brand can help businesses establish a strong brand presence and stand out in today's digital landscape.
Velocity Partners
Velocity Partners, a digital agency with offices in London and New York, exclusively works with B2B brands and describes themselves as "an odd bunch of international misfits." Their approach to B2B marketing focuses on three pillars: meaning, metrics, and mojo. They find meaningful stories that bring the right energy to your brand and ensure that you improve your performance by leveraging marketing automation. By employing these three Ms, Velocity Partners helps B2B brands develop effective marketing strategies that align with their goals and values. Whether you're looking to enhance your brand's meaning or improve its metrics, Velocity Partners can help.
The Social Shepherd
The Social Shepherd is a team of social, creative, and performance marketers with a common objective: to help their clients "be heard." They have earned the trust of renowned clients such as Premier Inn and Godiva and provide a wide range of marketing services, including paid social, influencer marketing, video production, and social media management. They specialize in various channels, including Facebook, Instagram, Pinterest, Snapchat, YouTube, TikTok, and Google. The Social Shepherd's expertise in these channels can help businesses create and implement effective marketing strategies that drive engagement and increase brand awareness, ultimately helping them stand out in today's digital landscape.
In conclusion, digital marketing agencies in the UK help businesses enhance their online presence, engage with their customers and increase their sales through a range of digital strategies. These strategies include search engine optimization (SEO), social media marketing, email marketing, pay-per-click (PPC) advertising, and content marketing. By creating and distributing valuable content, businesses can establish themselves as thought leaders in their industry and build trust with their customers. Similarly, using SEM and social media marketing can help to drive targeted traffic to their website and reach the right audience.
While many digital marketing agencies in the UK provide similar services, some have earned a reputation for their outstanding work. The likes of Skytrust IT, Moburst, and many others have made a name for themselves by providing high-quality digital marketing services to a wide range of clients from various industries. To be successful in digital marketing, businesses must have a well-defined digital marketing strategy, and it is important to engage with the audience and respond to their comments and questions to build a strong relationship with customers. Overall, digital marketing has become an essential part of business growth in the UK and beyond, and the importance of having a strong online presence is only set to increase in the future.