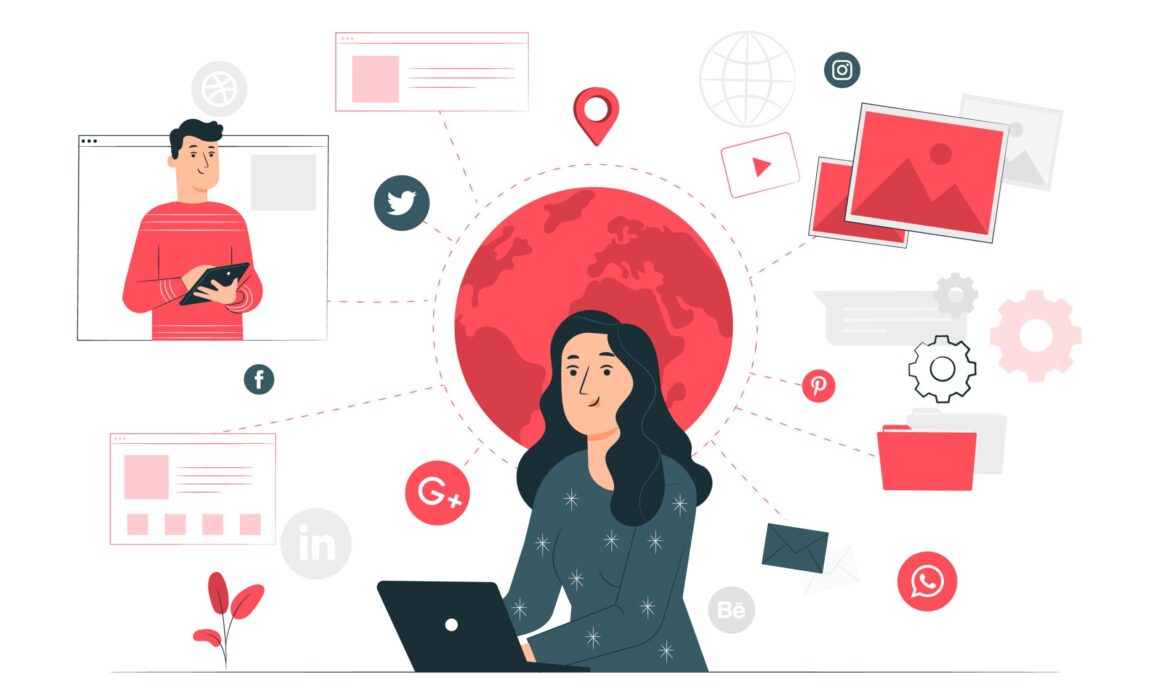 Top 10 digital marketing agencies in Toronto
Do you want to increase your online presence? Well, here is a chance to reach the top of Google searches. Consider looking at the Top 10 digital marketing agencies in Toronto that covers all your marketing and advertising needs with their expertise and high-quality services. We searched the entire city for trusted and reputed digital marketing agencies that work with businesses of all sizes and niches. Here is a list of the ten best digital marketing companies to help you and your business prosper.
Table of Contents
HIgherVisibility – It is an award-winning digital marketing agency specializing in social media advertising, SEO, and paid search. The company focuses on driving conversions through laser-focused targeting combined with an optimal post-click experience. Established in 2009, HigherVisibility is awarded as the SEO agency of the year by Search Engine Land. Also, the company has its name in various popular publications like The Huffington Post, Search Engine Journal, Forbes, etc., for its expertise.
SkyTrust IT Solutions – The company holds expertise in developing customer-centric online marketing and advertising strategies, which are adept to the latest technology and market trends. SkyTrust specializes in SEO, ORM, Google ads, web development, SMM, app development, and email marketing. Also, business consulting, staffing, and cloud computing are some of its additional services to help clients with complete solutions in one place. The company believes in providing customized strategies, and innovative approaches for every business need worldwide.
SmartSites – Since its inception in 2011, SmartSites relentlessly focuses on clients and their digital needs. The company is an award-winning website design and digital marketing agency focusing on SEO and PPC. It is also rated in the top 1% of digital marketing agencies. The company works by keenly understanding the business goals and strategies to curate a website that sells for marketing like never before. SmartSites never misses the chance to set the bar high for other digital marketing agencies.
WebSuitable – It is a growth-focused digital marketing agency that helps established businesses dial in their message, streamline their sales process and increase revenue. Their in-house team of marketing specialists provides customized solutions for all your unique business challenges and goals. WebSuitable specializes in SEO, web design, Google ads, content marketing, and social media management. The company also donates a portion of its sales to charities.
Ignite Visibility – The company offers best-in-class paid media, email marketing, Amazon, SEO, social media, creative, CRO, and development. It is one of the top digital marketing agencies to become a four-time Inc. 5000 company (2017, 2018, 2019, 2020). Ignite Visibility is led by one of the top digital marketers, John Lincoln. He was recognized as the search marketer of the year by Search Engine Land and recently created "SEO: The Movie" and "Social Media Marketing: The Movie." The company focuses on goals, innovation, customer success, and forecasting.
SEOValley Solutions – Established in 2000, it is one of the most trusted and fastest-growing digital marketing companies serving small to medium size businesses worldwide. With over 59 awards and counting, SEOValley is regarded as one of the prestigious conferrers in the SEO industry that continues to recognize its commitment to delivering effective and ethical SEO services in varied markets. Besides SEO, it provides PPC, social media marketing, content marketing, CRO, ORM, analytics, and web design.
Sure Oak – Founded in 2017, Sure Oak is a full-service SEO company that offers unparalleled expertise and proprietary growth strategies that help improve business ranking and focus on faster growth. Our holistic SEO approach will help clients earn more regardless of the multiple algorithm changes. We aim to improve, explore and adapt continuously to our specialized services, from content optimization to premium link building and generating high real-time results by increasing online visibility and organic traffic.
Noetic Marketer – Established in 2016, Noetic Marketer is a boutique digital marketing agency specializing in creating, implementing, and optimizing customized digital marketing strategies for clients in contracting, higher education, e-commerce, and professional service industries. The company establishes a data-driven approach and personalized solutions for every company's short-term, medium-term, or long-term goals. Noetic Marketer provides services like PPC, SEO, digital strategy, web design, SMM, content marketing, social media advertising, and CRO.
Bailey Whissel Marketing Agency – One of the top-notch digital solution providers offering a money-back guarantee to ensure client satisfaction. Founded in 2016, Bailey Whissel Marketing Agency creates effective marketing solutions using modern marketing techniques and innovative methodologies to drive sales and marketing of its client's products and services. The company holds expertise in providing digital marketing, content creation, and web and e-commerce services.
Social Media 55 – An award-winning full-service digital marketing agency specializing in nano-targeting digital marketing efforts to deliver unparalleled results to their clients. They provide tailored services per specific business requirements, and their a-la-carte-style services help effectively communicate with the target audience. Social Media 55 offers branding and media, email marketing, content marketing, and web design. It also ensures brilliant collaborations with PR and modeling agencies for higher visibility.