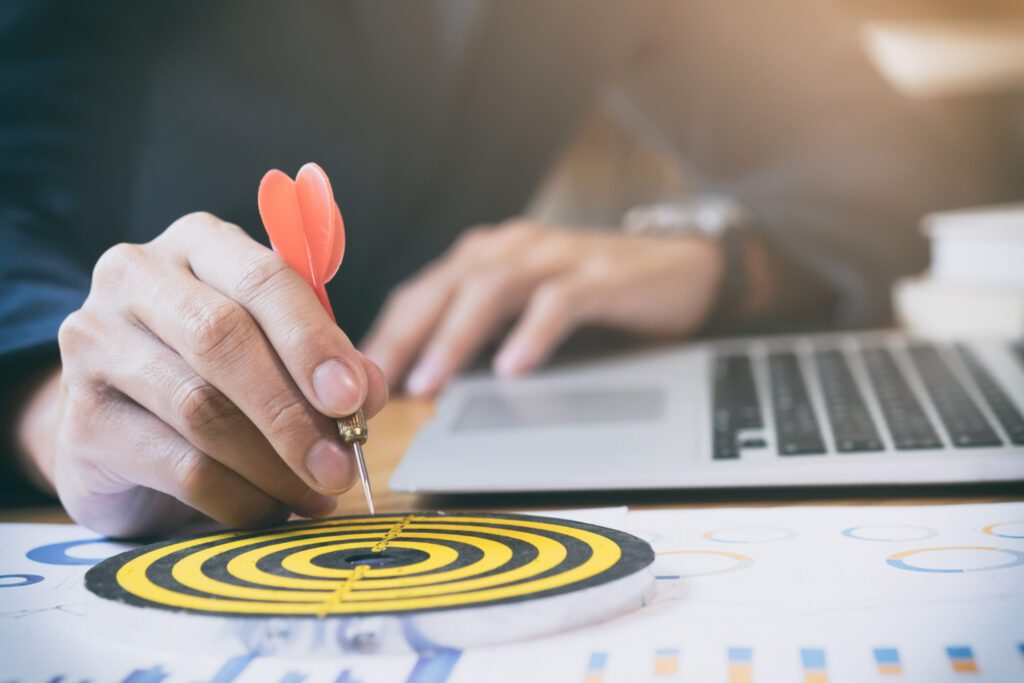 Top 10 Digital Marketing Agencies in Toronto
Are you looking for ways to increase your brand's online presence? Here is a list of the Top 10 Digital Marketing Agencies in Toronto that can help you prosper.
With the expansive digitalization, hiring a digital agency for business outreach has become the need of the hour. But the most challenging part is choosing the best. There are thousands of digital agencies out there which claim to be the best in their business. But obviously, everyone can't be the best!
To help you quickly in the process, our expert team has spent hours and efforts researching the most trusted Top 10 Digital Marketing Agencies in Toronto. Our search primarily focuses on enhancing brand exposure while generating higher sales and revenue.
We believe that every coin spent on these agencies is an investment that contributes to your company's long-term success. Let's look at the personalized list curated by our professionals without further ado.
What is Digital Marketing?
It involves promoting brand names, products, services, etc. on numerous online channels using various unconventional technologies. It includes but is not limited to using strategies and tactics that can help you reach your audience via several technological mediums on digital platforms and keep them engaged with your brand and its communication. The main objective of digital marketing for a brand is to simply connect with the potential customers, build and spread brand awareness, drive traffic to your site, and eventually accomplish business objectives like enhanced sales and improved reach.
How Does Digital Marketing Work?
It includes a certain set of methodologies and diverse techniques that ensure your desired ROI and give your business the boost it needs to grow in the respective field. Here are some techniques:
SEO Strategy: Search Engine Optimization is about optimising the website's content, analyse its structure, and working on improving other technical elements that help in enhancing the visibility of your brand in the digital world. Altogether it works toward improving your overall ranking on search engine results pages (SERPs) that divert the organic (unpaid) traffic to your desired digital destination, i.e. your website. If you search for the best SEO agency in Toronto the SERPs will show you endless results. It all is the work of some meticulous SEO optimization by these agencies.
Content Marketing: If you aim to attract your audience to your website, directly and indirectly, you need to keep promoting your textual content that contains all the necessary keywords related to your business or brand. It can be a blog, an article, a press release, a media release, a case study, an infographic, etc. Whatever your content strategy is, make sure it is relevant, consistent, and valuable as well as follow all the guidelines of search engines so you can rank better on SERPs.
Social Media Marketing (SMM): Because your target audience, which could be any age group, is available on social media platforms, brands are also turning that opportunity into a branding technique by marking their presence on these platforms. They vary from Meta's Facebook and Instagram to trending Twitter and professional LinkedIn. In order to build your brand awareness, you need to engage your brand with your users as well as promote your products or services. You will find a plethora of social media agencies in Toronto to cater to any and every need of any brand.
Influencer Marketing: There is no lack of people on social media who are generating catchy content for their audience and getting paid by brands to promote their products. They have become the influencers who affect their followers' perception about many things, be it a social issue or a brand experience. In short, as they have the power to influence their target audience's purchase decision, they are called influencers. There are social media influencers who have their own niche or industry which can be utilised by a brand to promote the latter's products or services via sponsored posts, giveaways and contests, product reviews and unboxings, takeovers and guest posts, event coverage, and more.
PPC Strategy: Pay-per-click advertising is the paid ad campaigns on search engines like Google Ads and Bing ads, as well as running paid campaigns on social media platforms. On all these platforms, you as an advertiser have to pay only when a user clicks on your ad. PPC gets you the desired traffic diversion to your website at a cost. Brands with great budget are making the most of these PPC strategies to get them the ROI of their vision and mission.
Email Marketing: Under this digital marketing strategy, a brand usually sends emails to a targeted group of audience with the main intent to promote products and services, and basically to build brand awareness. It all leads to engaging customers and driving conversions to the brand or business. It is the best way for a brand to directly reach its audience and engage with the same without any intermediate. That targeted audience consists of current and/or potential customers and targets them with a diverse range of strategies, or in this case, a diverse set of emailers.
Affiliate Marketing: This type of marketing is done to promote one's business by collaborating with third-party affiliates or individuals who can help them grow their business. For every lead, sale, and revenue generated through the third-party affiliate, he or she earns a commission. This marketing strategy is a win-win for all as the advertiser achieves his or her anticipated sales along with enhanced visibility while the affiliate earns the desired income by promoting your product or service.
Video Marketing: Video is the type of content that attracts and engages the audience more than any other form of marketing strategy. The visual aspect of a content piece is more enticing than textual content and the audience has evolved to the extent that it prefers treating its senses to a visual treat of a video than of a written piece of information or motivation or entertainment. It can vary from stories to reels to YT shorts, and more. All these could be about creating and sharing content to showcase products or services.
Mobile Marketing: It covers a wide range of activities like promotion via text messages, pop-up ads, etc. It is the easiest mode of one-way communication to reach out to the desired audience on their smart devices. As smartphones and tablets occupy the most time of our usually busy lives, brands and businesses take up this strategy to personally reach out to their targeted audience. It saves brands a lot of energy to reach the end-user by any other mean but it certainly include thorough planning ad strategy formation that specifically suit their tastes and preferences
Table of Contents
These are the Top 10 Digital Marketing Agencies in Toronto.
As a premier digital marketing agency in Toronto, WebSuitable offers extensive services tailored to elevate and expand your business. With its specialization in assisting established businesses in refining their messaging, streamlining their sales processes, and optimizing their revenue streams, the company is the ideal choice for delivering tangible results.
Whether it's search engine optimization (SEO), web design, social media management, or paid advertising, experts at WebSuitable possess the knowledge and skills necessary to propel your business out of obscurity and toward unprecedented success. Our commitment to employing proven strategies, scalable systems, and a profound understanding of psychology and human behavior sets the company apart from the competition.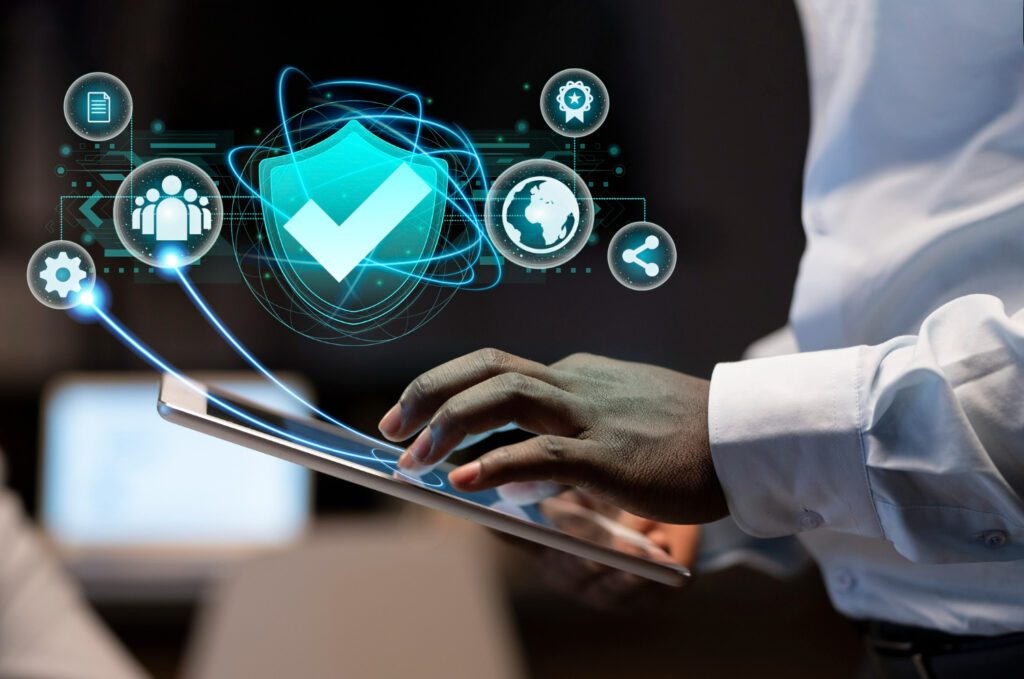 As a top-notch digital service provider, Speakeasy Agency delivers outstanding results that propel businesses to reach newer heights. The company possesses an innate ability to grasp any business's specific needs, and its agility ensures that the marketing campaigns consistently hit the mark. Say goodbye to wasted time and effort – Speakeasy Agency always delivers excellence.
Their track record is a testament to their expertise and unwavering commitment to client success. Partnering with them instills confidence, knowing that we have a powerhouse team supporting us every step of the way. The company provides a variety of packages tailored to accommodate different budget constraints, ensuring that businesses of all sizes can leverage their services.
SkyTrust is a standout global digital marketing agency based in Toronto due to its exceptional blend of expertise and innovation. With a track record of driving impressive client results, they excel in creating tailored strategies that elevate brand visibility and engagement. Their agile approach ensures they stay ahead of industry trends, offering cutting-edge solutions.
Their commitment to client success is unwavering, fostering long-term partnerships built on trust and transparency. Their comprehensive services, including digital transformation, cloud computing, IT Staffing, and others, deliver tangible ROI. For businesses seeking a top-tier digital marketing partner in Toronto, SkyTrust consistently proves to be a wise choice.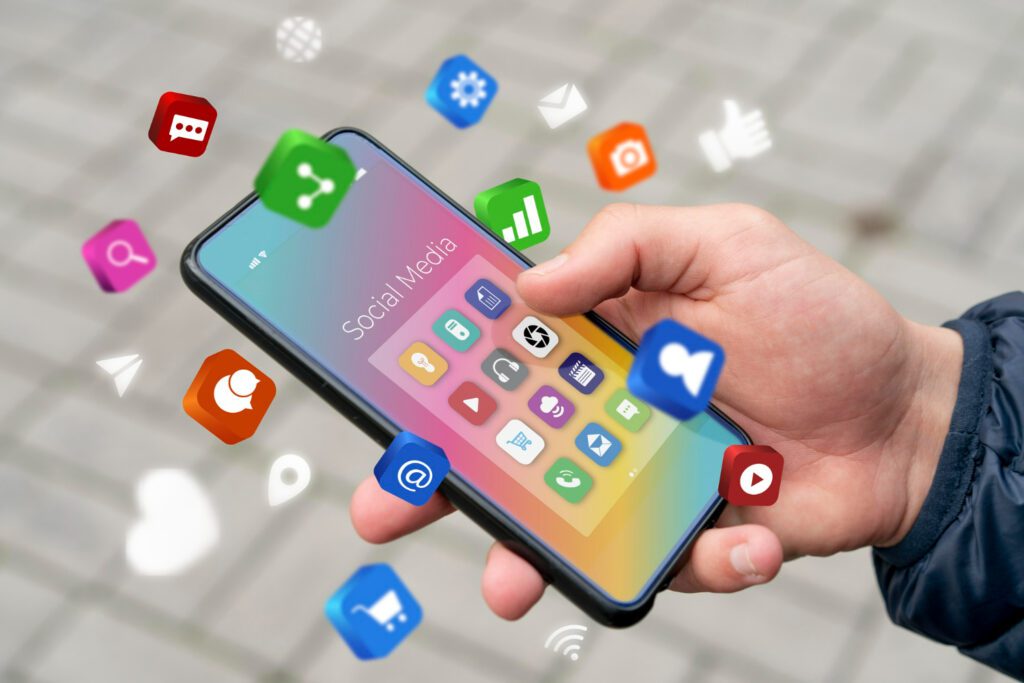 Next on our roster is a boutique agency with offices in Vancouver, Edmonton, and Toronto. Boasting a 15-year track record, Status Bureau has artfully crafted numerous campaigns to fuel substantial growth for their clients. Beyond its expansive geographic reach, the company earns acclaim as a tech-driven agency. Their adept use of cutting-edge tools and software streamlines operations and enhances campaign optimization, delivering prompt, measurable outcomes for clients.
Impressively, Status Bureau offers a comprehensive suite of services spanning SEO, content marketing, PPC marketing, and robust analytics. What sets the company apart is its belief that every business is unique. They invest time understanding your company and objectives before devising a tailor-made strategy. Cookie-cutter solutions aren't their style – they're dedicated to driving tangible, game-changing results for your business.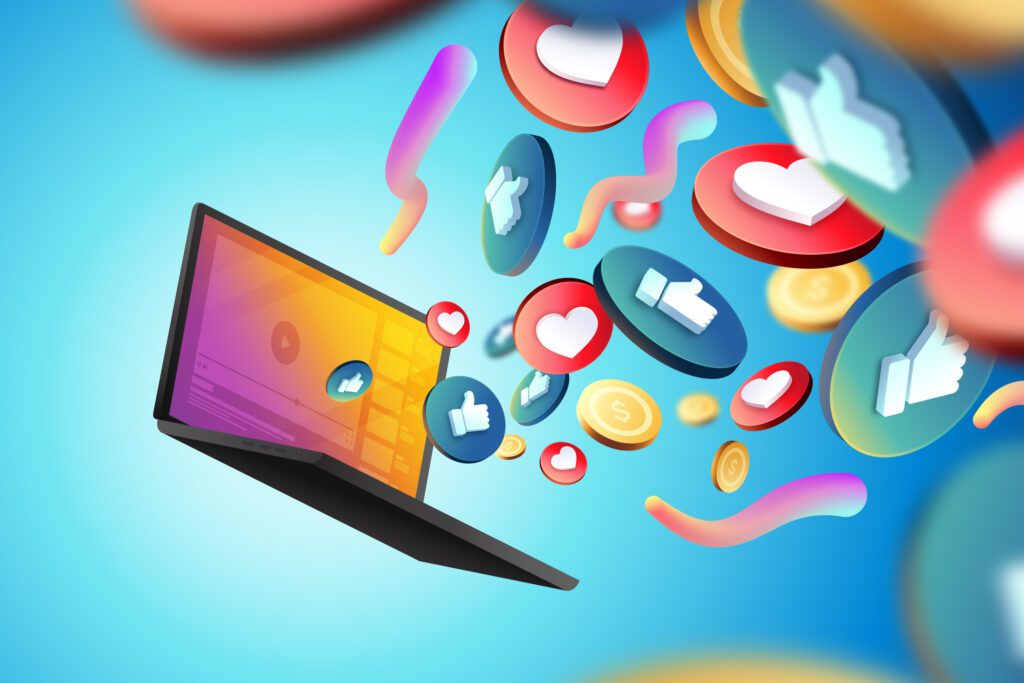 BrandLume, headquartered in Toronto, is a globally renowned agency specializing in digital marketing, branding, and website design/development. They operate as strategic growth partners for a diverse clientele, catering to startups, financial institutions, and publicly traded corporations. Their approach begins with deeply understanding your business's objectives and requirements. All their services are transparently priced at wholesale rates and can be customized to your specific needs.
BrandLume offers various services, including expert-level PPC Advertising, top-tier SEO, ORM, proficient Web Design and Development (via WordPress and Shopify), and in-house Graphic Design Branding services. Furthermore, they provide a complimentary consultation, which can be conveniently scheduled through their website.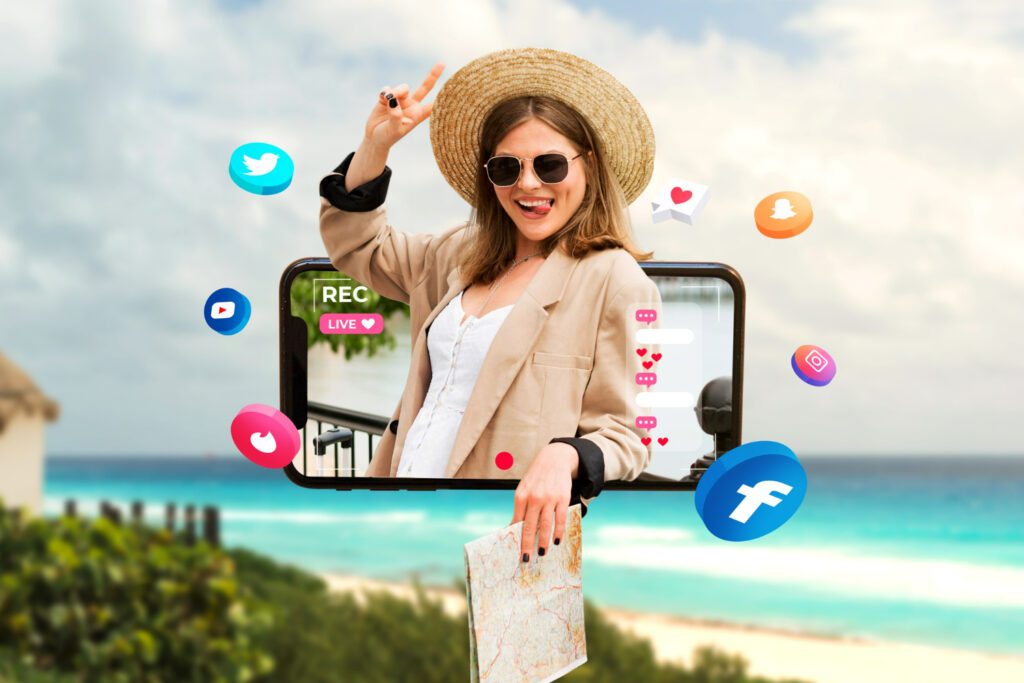 Noetic Marketer, headquartered in Toronto, specializes in crafting, implementing, and fine-tuning tailored digital marketing strategies. Their expertise caters to clients in higher education, professional services, contracting, and e-commerce sectors. They operate with a boutique agency ethos and offer hands-on, innovative, and imaginative advertising solutions across their service spectrum.
Their data-driven methodology sets Noetic Marketer apart, delivering customized strategies aligned with each company's unique audience and considering its current position and short-term, medium-term, and long-term objectives. With a prolific track record, they have successfully managed hundreds of campaigns since their inception in 2016.
Mrkt360 is a comprehensive digital marketing firm led by Eran Hurvitz, a seasoned professional with over two decades of technology-driven expertise. Their team of marketing specialists offers a complete range of digital marketing services designed to enhance clients' online visibility. It is renowned for its SEO prowess, which translates into securing prime placement for your website on Google's first page—a pivotal position for augmenting website traffic and attracting potential customers. Achieving this requires a multifaceted approach, including market analysis, real-time algorithm monitoring, comprehensive website audits, keyword optimization, and various SEO techniques. Importantly, Mrkt360 tailors these tools to align precisely with your business, significantly enhancing your growth prospects.
Search Engine People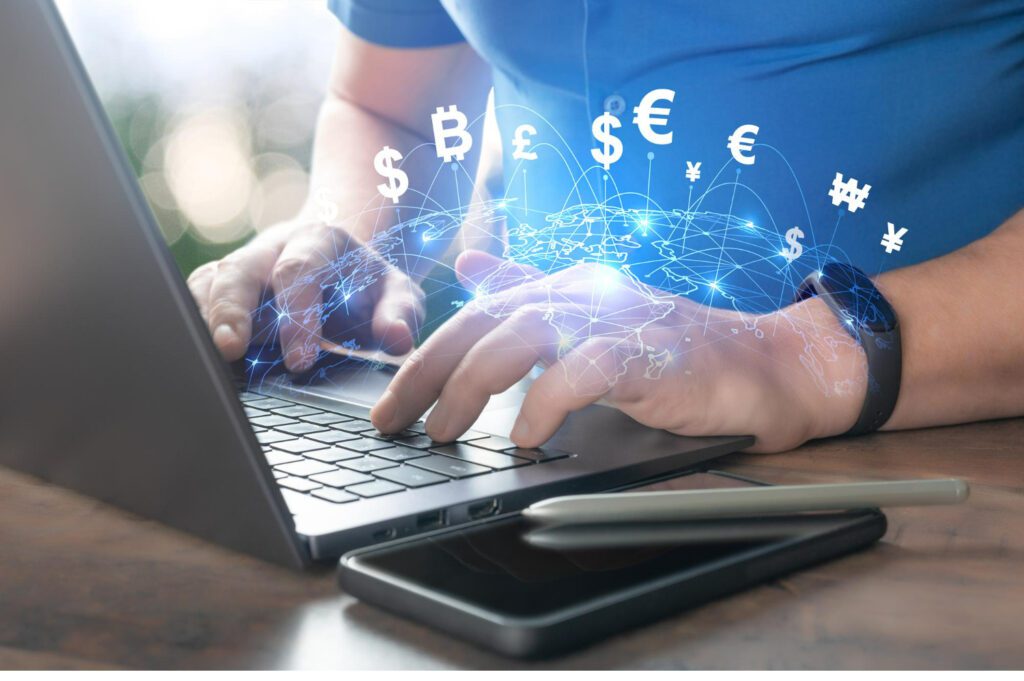 Founded over two decades ago, Search Engine People has evolved into one of the most reputable digital marketing firms in the Greater Toronto Area, serving the digital needs of both small businesses and startups. It has earned a place as one of Canada's most esteemed search engine companies, collaborating with emerging enterprises and some of the world's largest brands. Their impressive portfolio showcases over 2,000 successful projects spanning local and international domains.
Specializing in SEO and SEM, Search Engine People's marketing team harnesses potent SEO tactics developed through in-depth audits, organic insights, and extensive keyword research. Furthermore, their daily Google queries have surged beyond the 200 million mark, a testament to the enduring effectiveness of their strategies.
Let's Get Optimized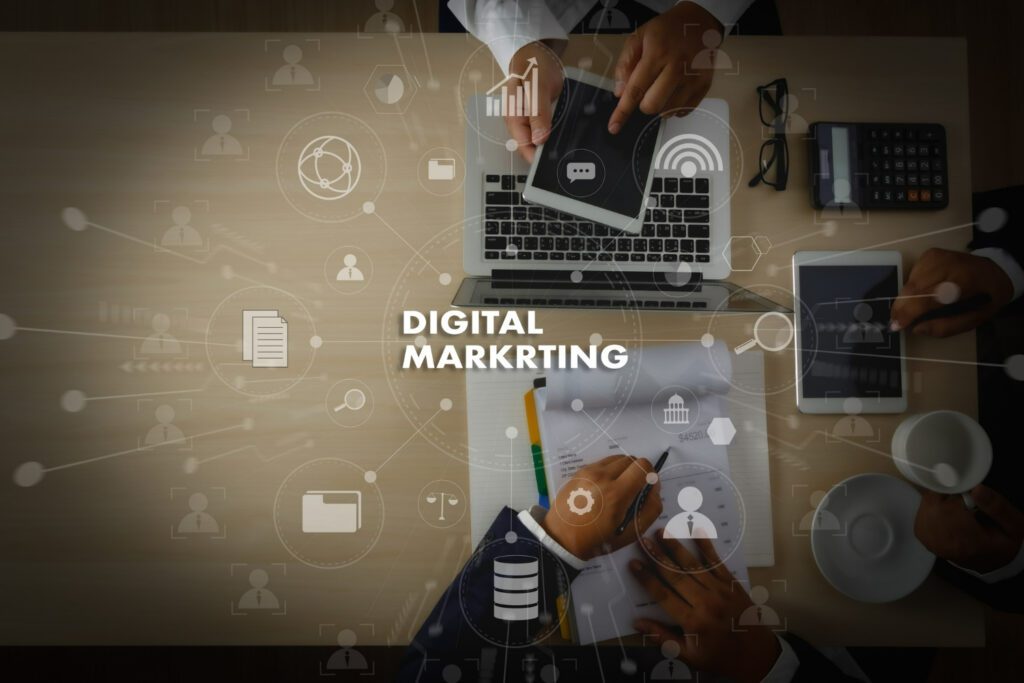 Let's Get Optimized is a name to consider if you're searching for a digital marketing agency with an outstanding reputation. They proudly hold the distinction of being named Canada's best SEO company by SEMfirms for the second time. Their client focus primarily encompasses small and medium-sized businesses, providing them an extensive array of online marketing services. These include SEO, email marketing, SMM, web design, blogging, content marketing, ad management, and more.
As a digital marketing firm, Let's Get Optimized is passionate about enhancing website visibility and achieving exceptional organic and local search optimization results. They leverage their close association with Google to drive quantifiable and measurable PPC outcomes, resulting in a remarkable ROI. In addition to Toronto, the company extends its services to Oshawa, Halifax, and Montreal, ensuring accessibility to a broader spectrum of businesses.
Brand & Mortar is a comprehensive marketing and SEO agency with a mission to assist businesses, regardless of their size, expand their online presence. Their expertise lies in various areas, such as website design, search engine optimization, brand marketing, and social media marketing. Their seasoned and professional marketing experts also assist in promoting your business through informative videos or mobile applications.
Notably, this digital marketing agency has played a significant role in elevating numerous businesses in Canada and across North America to become well-known brands. Importantly, their services are accessible to companies across all industries. Brand & Mortar offers free consultations to all interested business owners who wish to explore how the agency can enhance their online business promotion efforts.