How does video advertising help boost ROI?
As per recent video marketing statistics, 86% of marketing professionals reported that this strategy has increased their brand awareness by around 70% and boosted their sales and reach by 34% and 51%, respectively.
Video marketing isn't a new concept while advertising for brands. What has changed is its importance on every social platform. In this digital marketing era, video production has become a cost-effective and easy-to-accomplish marketing strategy.
What is video marketing?
Video marketing is a widely used marketing concept that allows brands to use videos to promote their products or services, increase their visibility and engagement on social media platforms and reach a wider audience. It has gained much traction across businesses of all sizes and types.
As per recent video marketing statistics, 86% of marketing professionals reported that this strategy has increased their brand awareness by around 70% and boosted their sales and reach by 34% and 51%, respectively. According to 2022 reports, an estimated 3.37 billion internet users used video content for sales and marketing. This number is projected to increase to nearly 3.5 billion by 2023. Online video marketing has a 92% worldwide audience reach.
Video marketing strategy
A successful marketing campaign requires effective marketing techniques and strategies. Although there are many, video marketing is one of the leading places to uplift an online campaign. SkyTrust IT Solutions, a leading video marketing agency, has listed the top six strategies for a successful campaign.
Define your resources – Every successful video campaign requires a budget to be fixed beforehand. This budget should include video equipment, editing software, a set schedule and a designated video editing and marketing team.
Every video tells a story – Build a video script that spreads your message effectively. It should include the message type and style.
Audience engagement – Planning audience engagement is a necessary video content marketing strategy. Your video might convey your message effectively, but it still needs a relatable audience to cherish.
Keep it short – Nowadays, people have a busy lifestyle and short attention spans. To let your video message reach the masses, keep it short. Although there is no defined video length, a short video is more exciting and catches people's attention fast.
Spread it everywhere – Once the video is finalized, upload it on all social media accounts for a wider reach. YouTube marketing is one of the most popularly used business marketing techniques.
Track results – Keep a constant track of the video's performance and measure its stats and metrics accordingly. Determine its successful factors for effective brand marketing.
How do our YouTube marketing services work?
When it's about expanding your business reach through video content marketing, we leave no tables unturned. Our team of video marketing professionals at SkyTrust IT Solutions ensures to follow the right sequence and apply their highly creative and strategic approach for the best results.
YouTube channel – Our experts analyze the audience effectively and create a YouTube channel to add those entertainment and knowledge factors to marketing. Additionally, we also create a brand account that ensures your holistic online presence on Google.
Increase brand reach – YouTube video marketing can be made successful with the right targeting. We make the content engaging and valuable enough to complement your audience's interests. Worthy content will increase your brand's reach among users.
Video creation – Often called the best video marketing agency, we create high-quality videos with multiple strategies, which include testimonials, informative content, case studies, testimonials, etc. We share them on various channels for brand promotions.
Video sharing – Once the video is prepared, we share it on YouTube channel and other social media channels. An effective YouTube marketing strategy is a great way to boost your PPC advertising and increase your subscribers, likes and shares.
Track results – We constantly monitor the video's performance and progress. We keep a keen check on the growing subscribers, increased views, and likes of the video. Our monthly reports will also make it easier for you to track your YouTube channel.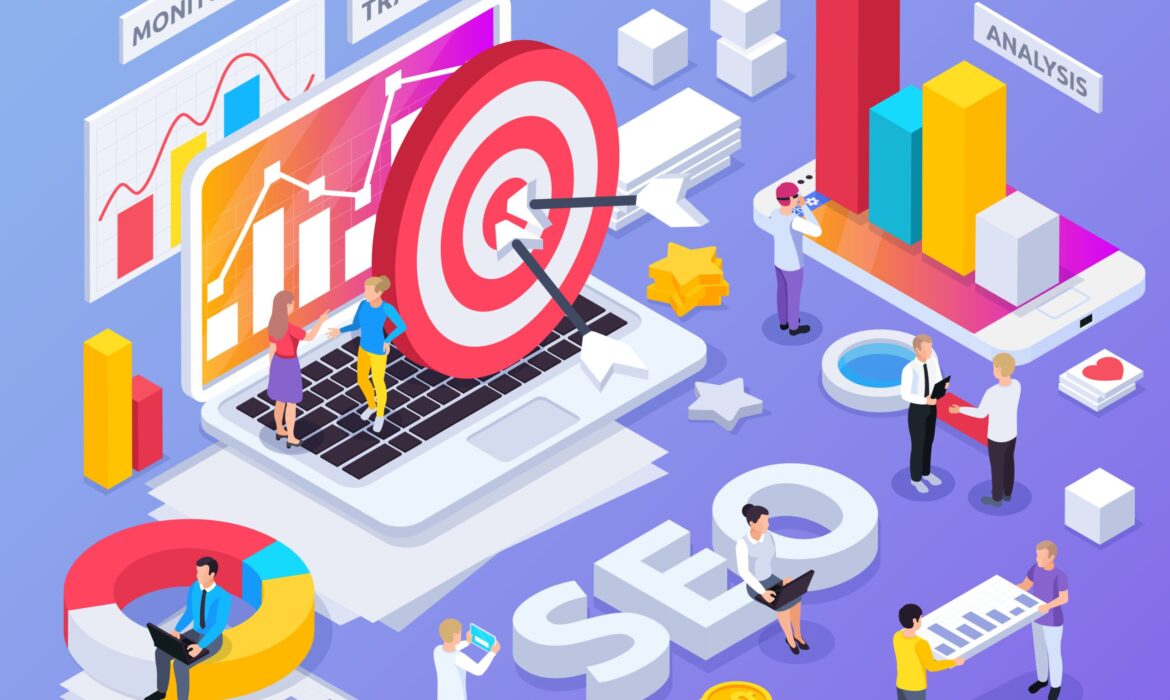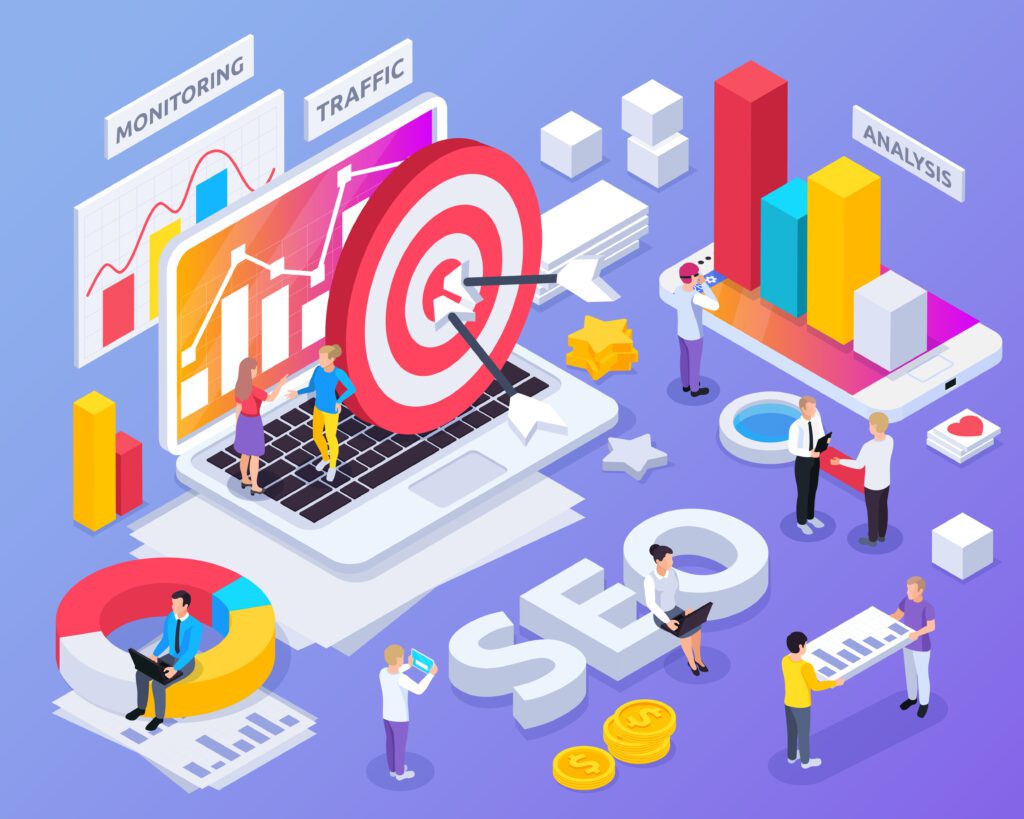 SEO plays a very significant role in any digital marketing strategy. It is the most effective way to get your website noticed by search engines and drive more traffic. However, SEO can also be used to decrease a website's carbon footprint and make a positive environmental impact.
Most of us don't think about the environmental footprint of our online activities. Irrespective of whatever we are doing online, it produces a carbon footprint. It is reported that the internet alone accounts for 3.7% of all global carbon emissions, which will get doubled by 2026.
As internet users and website owners, we should all be conscious and actively working towards reducing our carbon footprints, including on our websites. So here's how to use SEO to lessen the environmental impact of your website and move one step forward in achieving the carbon-neutral goal. Before that, we must know how we can determine the carbon footprint of a website.
Check your website's carbon footprint: Carbon Calculator
It is a calculator showing you the amount of carbon produced every time someone visits your website. It is a platform that you can use for free. Along with this, the calculator shows the ways to reduce your carbon footprint, like how many trees you would need to plant to offset the carbon produced.
Create high-quality content
To optimize the effectiveness of any page, it is a must to write high-quality content. Writing high-quality content is always necessary to maximize the performance of any page. But you should be aware that it also affects the environment, so carbon management is required. We won't go as far as to say the planet's fate is on your shoulder, but it does undoubtedly matter.
People often use different websites in search of appropriate answers to their queries. You can reduce carbon emissions produced by each page load time if you can give your readers accurate and valuable information for the first time.
Boost page loading speed
Increasing page load speed is one of the best ways to reduce carbon footprint. Making sure your web pages load promptly reduces the time users need to wait, which results in less energy being used and less CO2 being emitted. It will save users time, and less time on the internet means less energy consumption. The best way to check your page load speed is to use Google's PageSpeed Insights tool.

Optimize graphics
Graphics significantly impact your page's weight, alongside other elements such as videos. Therefore, it is essential to consider which photos generate the most revenue and which don't to reduce footprint. However, we understand that removing graphics from a website isn't always possible, so optimizing the pictures you already have is better.
For Optimization, you must consider the following two points:-
Size:- Weight caused by images can be reduced by sizing them correctly. Realistically, you will only want your image size to match how it appears on the actual page itself; by doing that, you can decrease your eco-footprint.
Format:- When you want to consider the forms, use WebP formats instead of PNG to make your images 28% smaller. Despite the decrease in the state, you will not be compromised by the quality of the graphics.
Reduce JavaScript
Managing JavaScript can help to reduce the carbon emissions of your website. However, JavaScript makes web pages more dynamic and aesthetically pleasing, but it also requires more resources, slowing down page load times.
It is also important to remember that utilizing JavaScript to show content already prevents you from using regular HTML in the eyes of Google bots. SEO services help optimize JavaScript and its functions on the page. So, whenever possible, consider the actual functional use of JavaScript on the page and if it could be replaced with HTML.
Review fonts
Even though fonts won't significantly impact page load speed more than images, it is still something to consider. For example, using the WOFF2 font format can reduce font compression by 24% on average and make your webpage carbon neutral.
Utilize a Green hosting service
Usually, the data center and the information transmission need a lot of energy. This energy use can be reduced by carefully selecting your web hosting. A handful of companies offer green hosting, with a combination of those offsetting their carbon footprint by planting trees, etc., or using renewable energy such as solar or wind.
Review Plugins
Installing plugins is a way to speed up your page load time. However, plugins may not always be the best solution. Plugins can often be the cause of carbon emissions.
Before downloading new plugins, assess your current ones to see if they are necessary. Other than removing plugins, you can look at options such as serving plugin styles and scripts directly through your theme's style sheet and JavaScript files. This way, you can load all of the techniques and scripts at once, working to reduce your carbon footprint.
Use Local CDNs Content Delivery Networks (CDN) is a network of servers distributed geographically to provide a better experience for the user by catching content more locally. Selecting the right CDN from Google Cloud can reduce your carbon footprint.
A Final Discussion
It is more crucial than ever for website owners to comprehend their environmental footprint and take steps to mitigate it. All businesses should be actively working toward it because we can do a lot to have an impact.
Not to mention working to reduce your website's carbon footprint overlaps considerably with best practices around SEO. Optimizing your website to be greener is a win-win- for you, your customers, and the environment. If you want to reduce your website's impact while generating traffic online, get in touch with SkyTrust now.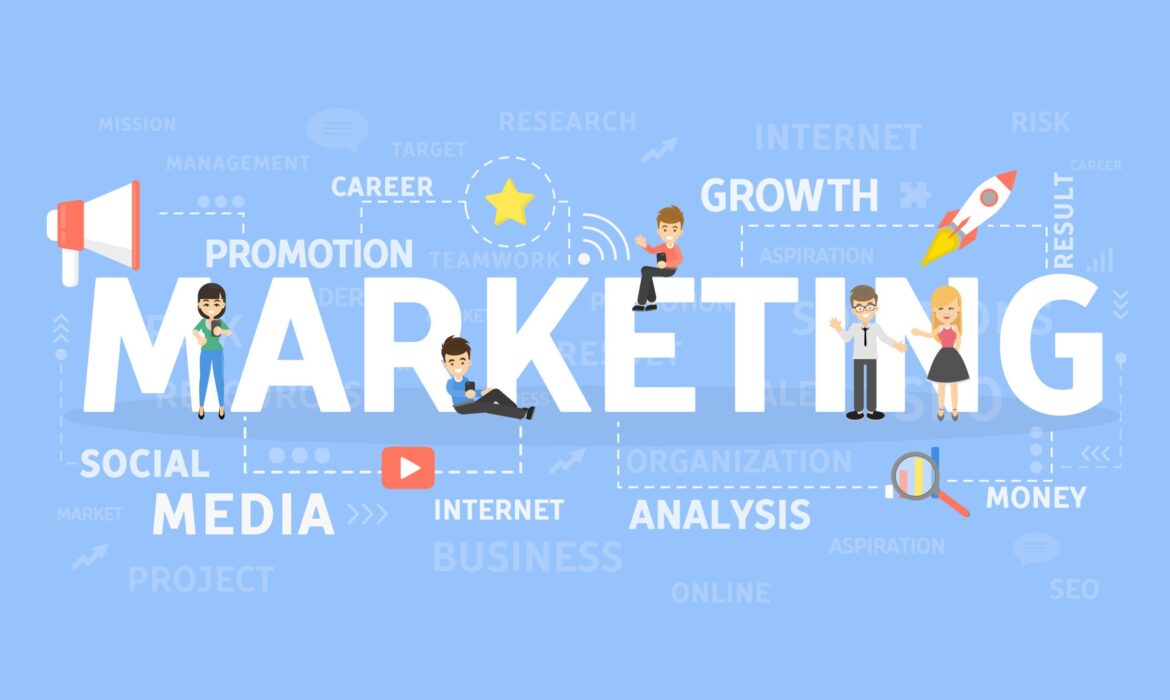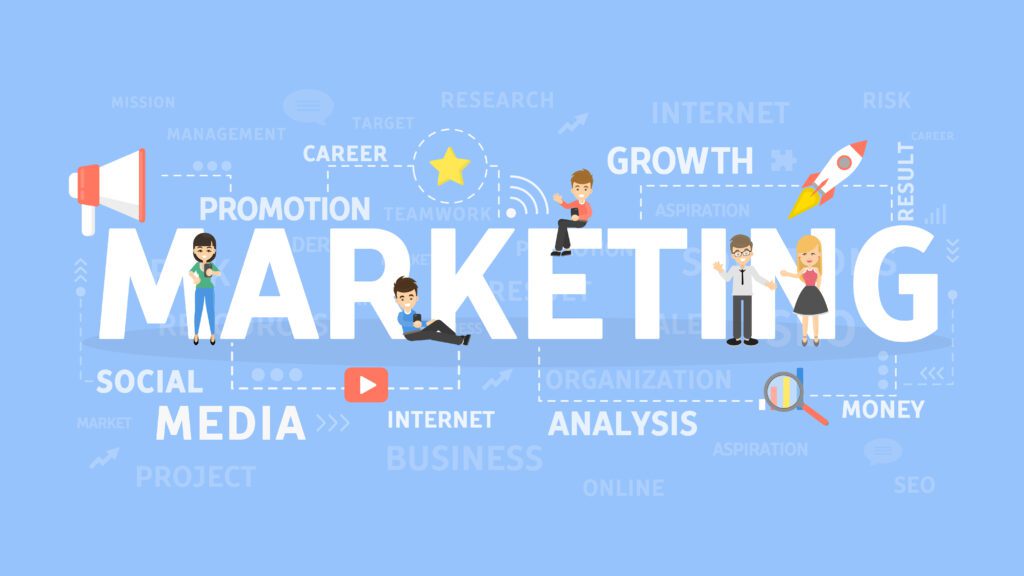 Digital transformation is crucial for every business to grow and expand in this world of digitalization. Almost every social media marketing agency for small business or medium-sized businesses prefers using an omnichannel digital marketing strategy to open doors for new customer engagement and brand-boosting methods.
As the name says, the kind of marketing that can be done digitally through mobile, computer, laptop, etc. Also called online marketing, digital marketing ensures the conversion of potential prospects into valuable leads. Every digital marketing agency in Australia leverages various digital channels through its different strategies such as PPC, SEO, SMM, email marketing, etc.
Digital transformation is crucial for every business to grow and expand in this world of digitalization. With the blend of four basic marketing Ps – Product, place, price and promotion, one can know about the expansive arena of various digital marketing services. After the advent of the internet in the 1990s, every company following traditional marketing concepts gradually shifted towards online strategies, thus being referred to as a 'Digital Marketing Agency'. Australia, America, the UK and all across the world creativity has evolved with the unique and modern concept of digitalization.
Digital Marketing Channels
Some common digital marketing channels help companies boost their marketing strategies and expand customer engagement. Almost every social media marketing agency for small business or medium-sized businesses prefers using an omnichannel digital marketing strategy to open doors for new customer engagement and brand-boosting methods. These are some of the go-to channels for every digital marketing agency. Sydney, the largest city in Australia has been using these to ensure growth in its online business strategies.
Website Marketing – A website is the first digital voice for any business. Boosting a user-friendly and engaging website brings more clients. The higher the number of clients, the greater the chances to turn potential customers into leads.
Pay-Per-Click (PPC) Advertising – It is a popularly used marketing channel by every SEO PPC agency. Sydney in Australia has witnessed a great hike in its business sector after companies started using the 'buy visits to your website' concept through the help of PPC strategies.
Content Marketing – As the name says, it is all about promoting unique, valuable, credible content on the website. Content marketing is a popular marketing channel in various cities in Australia like Brisbane, Adelaide and Sydney. Online marketing through infographics, blogs, webinars, eBooks, podcasts and online courses is a popular way to turn potential customers into successful leads.
Social Media Marketing – Brand awareness and trust development are the primary goals of every social media marketing agency. Melbourne, Sydney and other such cities have grasped this concept to the core and have effectively used it to get leads or use it as a direct sales channel.
Email Marketing – Email marketing is one of the most effective channels used by every digital marketing company in Brisbane. This kind of marketing allows businesses to get in touch with potential customers and brands through email.
Affiliate Marketing – Affiliate marketing allows influencers to promote other people's products and earn commission on the sale of every product or when a lead is made.
Video Marketing – Video marketing is a popular marketing concept used by almost every digital marketing company in Sydney. YouTube, Facebook videos, Instagram, etc. are some of the common video marketing platforms used in integration with other SEO services.  
Search Engine Optimization (SEO) – Online visibility and recognition are vital parts of every SEO agency. Australia, America, the UK and other countries across the globe ensure to optimize the website pages effectively to let them rank higher in search results.  
Advantages of Proper SEO Management
Being visible online for a longer time and increasing the target audience is the fixed goal for every social media marketing agency. Brisbane SEO agency and similar others are much concerned about generating their client's leads and sales. Below are some of the key advantages of having good SEO management.
Builds trust – A high-ranked website on SERP has the advantage of being called as much trustworthy and high-quality. Having SEO-optimized content and fast processing speed will help boost the credibility of the website.
It is budget-friendly – Your valuable position in the search results is free of cost. Unlike any other Google ads agency, even the best SEO agency in Sydney and other cities in Australia focus on the benefits of choosing SEO as it does not charge anything from the customer in comparison to other marketing strategies.
Works in hand with content marketing – SEO and content marketing move simultaneously to make your website rank better in search results. Constantly updated, high-quality and keyword-optimized content reflects the uniqueness and pieces of information in a much more presentable manner.
Gets more clicks than PPC – Digital marketing solutions can be categorized into two aspects – Paid advertising (PPC) and unpaid advertising (SEO). SEO's organic advertising boosts the inorganic advertising of PPC campaigns, hence allowing pages to rank high on search engine result pages. SEO is an important aspect for every Adelaide digital marketing agency.
Gives a competitive advantage – "Investing in SEO is an important aspect to outrank the competition in search engine results and gain market share," says the best digital marketing agency. Sydney small and medium businesses have experienced good growth in their online business scale after the popular adoption of SEO as a major marketing strategy.
Google Ads in Digital Marketing
Google Ads is a paid advertising platform that falls under Pay-Per-Click (PPC) marketing channel. It is a popular form used by every PPC agency. Melbourne already has the grab of it, following which others have also started. Search Ads are the most common types of Google ads used by most Google Ads agency. Melbourne and Sydney businesses commonly use search ads that appear on SERP for searches related to advertisers' services and products. Businesses also run display ads, YouTube ads, shopping, etc. as per their requirement.
How to Use Google Ads for Business?
Many times Google Ads don't perform as per the expectations even while being operated by any good digital marketing agency. Canberra and Perth companies have underlined some of the best practices to be taken while experiencing underperforming Google Ads.