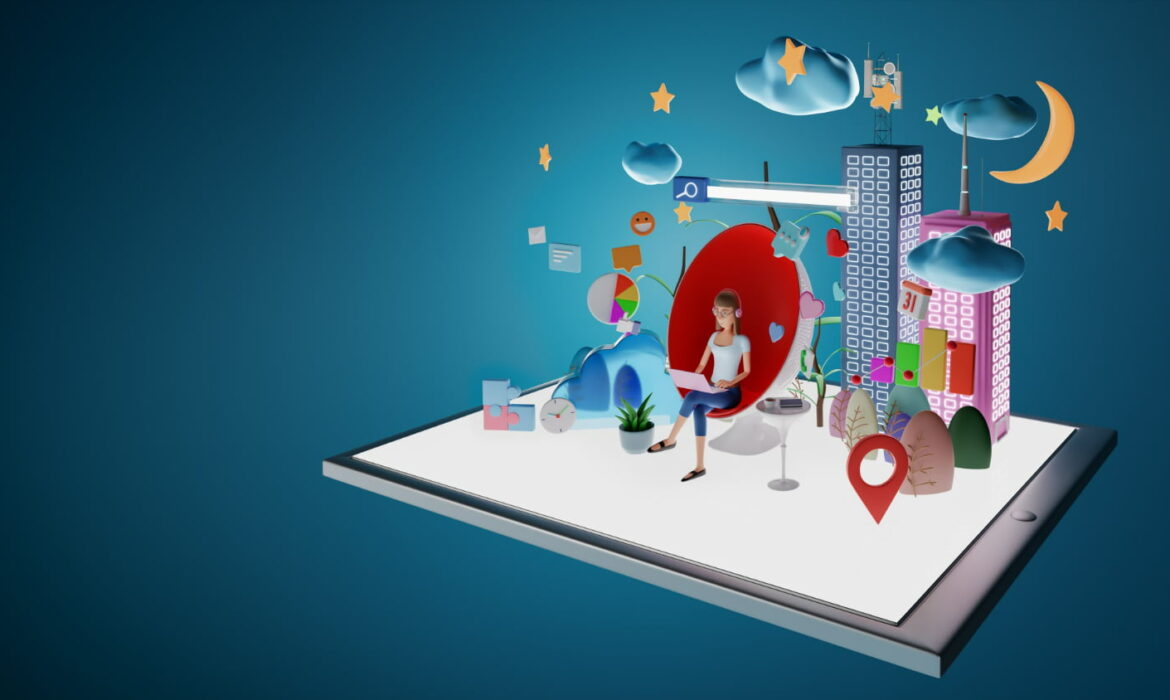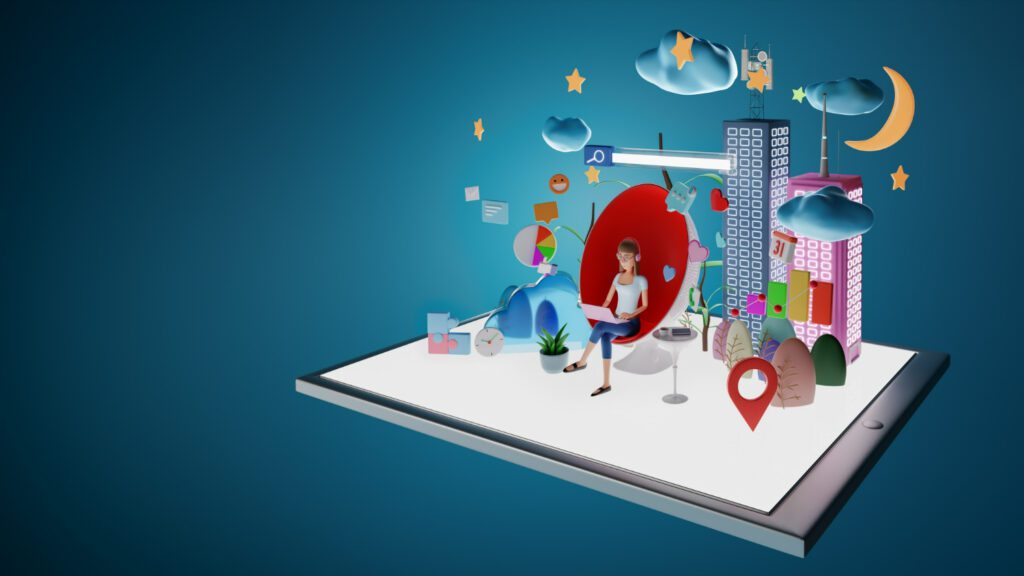 10 best digital marketing companies in Dubai to hire in 2023
The onset of digitalization has allowed most businesses to shift from traditional marketing concepts to digital. Making relevant budgets for digital marketing gives companies the leverage to engage with their target audience in real-time and helps extract definite and measured outcomes for future strategies. Since the world of marketing is constantly changing, it is preferred to hire the best digital marketing company in Dubai to enhance your online presence and keep up with the pacing trends. Below is a list of Dubai's 10 best digital marketing companies to hire in 2023
McCollins Media – An award-winning digital marketing company in Dubai that provides social media management, website development, video development, public relations, and SEO services in GCC. McCollins Media believes in a result-driven approach while curating effective digital vehicles to get your brand noticed at the right place and time. The team combines strategy, customer insight, and technology to solve its clients' problems and demonstrate measurable outcomes efficiently.
SkyTrust IT Solutions – Abiding by its name, the company believes in building trust with its clients and works strategically to make them touch the sky. SkyTrust is famous for its tailored strategies and innovative approach based on the client's goals. To turn every business from ordinary to extraordinary, the team envisions providing a holistic approach and making its clients globally visible. The company offers an array of services, from SEO, PPC, ORM, and web and app development to business consulting, staffing, cloud computing, and much more.
7G Media – Established in 2007, 7G Media is one of the experienced digital marketing agencies in Dubai that offers a range of services propelled by the latest trends and technology. The company believes in providing performance-based digital marketing solutions to its clients to enhance their brand credibility and reach across all social media platforms. 7G Media offers services like social media marketing, digital marketing solutions, web design, content creation, video production, etc.
EDS – Founded in 2006, EDS is a social media marketing and lead generation company that delivers personalized online business solutions worldwide. The team combines commercial thinking with technical brilliance for services like SEO, PPC, website designing, online communications, social media, and content generation. The EDS team believes that a justifiable return on investment and innovation add value to your business through online marketing and advertising.
Digital Nexa – Established in 2005, Nexa is an award-winning growth and digital marketing agency that helps businesses achieve online success by providing measurable digital marketing solutions across various sectors. It is also the founder of Digital Transformation Group (DXG), a strategic global alliance of four HubSpot Solutions partners with more than 200 in-house experts. Nexa helps businesses with SEO, web design, SMM, HubSpot CRM and sales, video production and photography, and lead generation campaigns.
Igloo – It is one of the fastest-growing digital marketing agencies that use modern tools to analyze user behavior and improve their online presence. From designing, developing, and optimizing websites to increasing sales through efficient digital marketing activities, the Igloo team develops strategic market plans to generate and convert leads and improve the marketing ROI for its clients.
Traffic Digital – It is the region's largest independent digital marketing and media agency specializing in effective communication and brand storytelling that unlocks the actual value of marketing for your brand. The Traffic Digital team focuses on delivering creative and digital transformation solutions for brands across all categories. The company provides its clients with the latest marketing, media, and technology innovations to harness the full potential of every campaign. The team categorizes itself as digital veterans with gen-z authenticity, seasoned with a mix of capability and skill.
The Glimpse Project – Established in 2016, Glimpse is an award-winning digital marketing agency that supports small, medium, and large businesses by creating omni-channel marketing campaigns, content, digital development, and PR. The company provides services like SEO, strategy, branding, AR, social media, advertising, video production, influencer management, and PPC. Glimpse envisions being the most innovative and creative marketing agency in the MENA region while providing top-notch digital marketing services and support to businesses of all kinds.
Amplify Dubai – With over 25 years of marketing expertise and over 10 years in the Middle East, Amplify is one of the most trustworthy digital marketing agencies offering a complete 360 marketing strategy for every business. The company has built its success on creative design, innovation, and integration. With the help of multitouch and interactive displays, augmented reality, and VR, the team can amplify the reach and growth of your brand. Amplify Dubai was also awarded a silver badge as the agency of the year in 2019 by AD World Masters.
Prism – Founded in 2006, Prism helps its clients with top-notch digital marketing and branding solutions that add value to their products, services, and offerings. The company focuses on providing thoroughly researched and customer-centric strategies that drive engagement and ROI. Prism is the epitome of the modern integrated marketing agency that provides its clients high-end services like SEO, PPC, social media marketing, web services, video production, and other digital marketing services.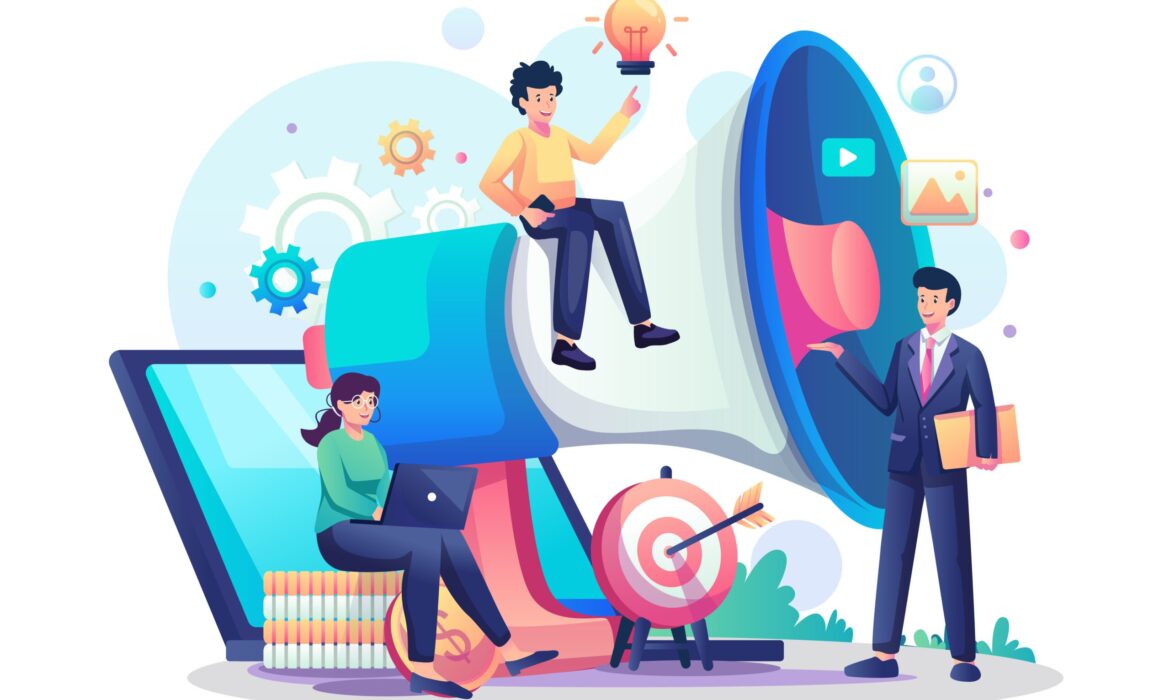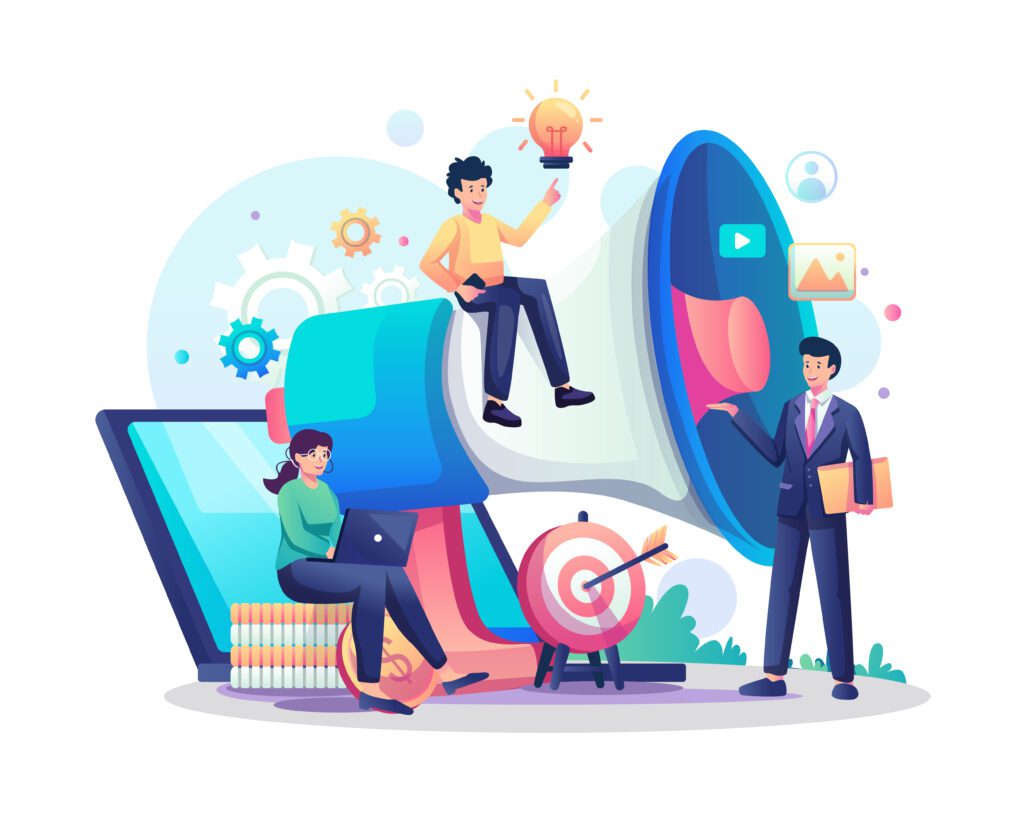 Out of all the industries, almost every digital marketing agency in UAE is mainly promoting the products of food and beverage, e-commerce, real estate, retail and automotive sectors. Advertising companies in Abu Dhabi have a huge potential as the local vendors who earlier used traditional marketing methods have shifted to the use of the internet.
Every digital marketing company in UAE has become an important aspect of advertising and branding in the 21st century. Being one of the fastest-growing industries, it has opened new doors of success and opportunities for new businesses. Advertising companies in Abu Dhabi have a huge potential as the local vendors who earlier used traditional marketing methods have shifted to the use of the internet. Since 2020 digital advertising has taken over 44.2 per cent of the ad expenditure while TV ads have drastically dropped down to 30 per cent.
As per the reports, with a population of around 9.6 million in the UAE, about 9.52 million people have started using the internet, thus highlighting the need for a rise in digital marketing services in the UAE. Out of all the industries, almost every digital marketing agency in UAE is mainly promoting the products of food and beverage, e-commerce, real estate, retail and automotive sectors. The country is rich in digital marketing opportunities ranging from SEO to social media to having the best PPC agency. Dubai contributes a major share of the economy through its services sector, which has majorly turned digital.
Advantages of Digital Marketing in UAE
Cost-effective – Nothing is better than being able to accurately measure your ROI, which is not possible through other marketing methods.
Expands customer base – Every advertising agency in Dubai uses various digital elements like SEO, SMO, web design, etc. to reach more customers.
Boosts the brand – Boosting your brand on various social media platforms helps enhance customer loyalty, broaden visibility and transparent and systematic communication with customers.
Simple feedback methods – Various social media platforms like Facebook, LinkedIn, Instagram, Twitter, etc. allow customers to give real-time feedback with much ease and transparency. It helps every advertising company to generate higher ROI and build trust.
Build trust and credibility – Every digital marketing company in Abu Dhabi ensures to keep a constant check over its competitors. Before initiating any campaign, they conduct extensive research on the current trends to build trust and credibility among its customers.


Steps to Launch a Digital Marketing Campaign
It is very difficult for advertising companies in Dubai to survive in the market, as the city is a blend of different nationalities and cultures with unique climate conditions and demographics. But the country is receptive to new digital innovations and trends. Small-to-medium-size advertising companies have identified the required four steps to run effective marketing campaigns and become the best digital marketing company in Dubai.    
In-house or outsourcing – Before starting any digital marketing campaign one should always be clear about launching with the internal marketing team or getting it outsourced through any advertising agency. Hiring a professional not only saves time but also gives a better output.
Deciding a fixed budget – After finalizing the way of running a campaign, it is very important to settle on a fixed budget for advertising. Every digital marketing agency in Dubai decides the budget depending on the company's size, the scope of the campaign, the audience category and duration.
Selecting the right digital instruments – 90 per cent of businesses in the UAE prefer Google as their primary search engine. Choosing the right digital instruments is the main objective of every advertising company. Abu Dhabi agencies consider SEO as the most popular digital marketing instrument to generate valuable output. Others in the queue are email marketing, affiliate marketing, SMM and content marketing.
Tracking the results – Once the campaign is launched it's important to constantly track its results. Some of the metrics that will help in analyzing a detailed overview of the campaign are – Number of clicks, conversion rate, organic or inorganic track, dwell time and ROI.